Crypto weekly: Rough weather in the ocean of cryptos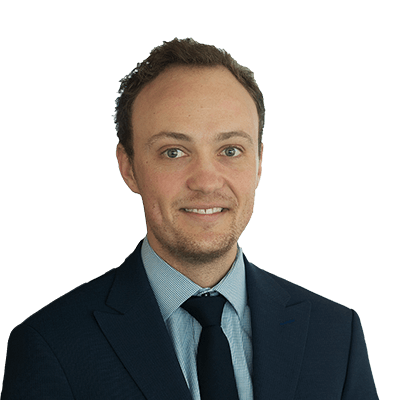 Anders Nysteen
Senior Quantitative Analyst, Saxo Bank
Summary: The crypto market is facing a broad sell-off after China expands its crackdown on cryptocurrencies, and mining activity is at yearly lows. Elsewhere, France, Portugal and Israel are making progress within digitalised asset technology.
---
Tough week for cryptos
The crypto market has had a touch week, and at the time of writing Bitcoin has just recovered from being below the USD 29.000 mark, trading 28 % lower than a week ago, and Ethereum is down by 34 % over the past week. The outflow from digital asset investment products is now making the longest stretch of drawdowns since February 2018. The decline follows after China expands its crackdown on cryptocurrencies, as China's central bank is urging some of the major banks and payment firms to crack down harder on cryptocurrency trading.
Decreased mining activity affects graphic cards sales
The hashrate (the computational power on the network) for Bitcoin is down to lowest levels seen during the past year, and other crypto currencies which are using the power-intense proof-of-work protocol for transaction validation have experienced similar trends. The mining in the Chinese province Sichuan has reportedly been halted recently, following a series of reported crypto bans in other regions, and this is likely having an effect on the hashrate. Some of the miners are looking for new places to carry out their operations, and one Chinese bitcoin mining company has delivered its first batch of equipment to Kazakhstan. The demand for graphics cards seems to have decreased, and according to South China Morning Post, graphic cards prices have fallen by up to two-thirds on e-commerce platforms after the bans. And according to local computer hardware sites in Australia, they begin to see GPU stock resuming to pre-pandemic levels with prices dropping by 5-10%.
News around governments' adoption of digital assets still show divided opinions
For the first time, the Central Bank of Portugal has licensed two companies which are offering "virtual asset services" to carry out their operations, since a new law around crypto trading platforms was implemented earlier this year. The French central bank, Banque de France, has successfully completed a central bank currency pilot project for transaction of securities. And the Bank of Israel has already conducted a pilot test of a digital shekel cryptocurrency. In the other camp, the Bank of Russia maintains its tough stance on cryptocurrency trading as the "losses can be tremendous".
You can access both of our platforms from a single Saxo account.