COT: WTI and copper bought, gold sold as risk on reigns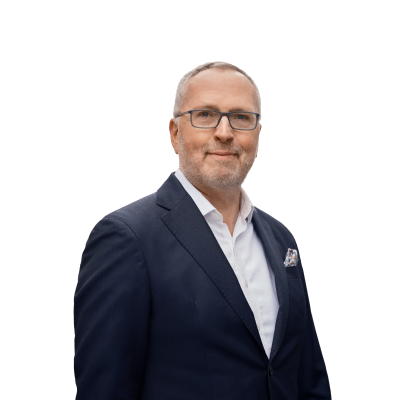 Ole Hansen
Head of Commodity Strategy
Summary: The Commitments of Traders report covering positions held and changes made by money managers in the week to June 2 found that speculators only made relatively small changes. Buying of WTI crude oil, gas oil, copper and cotton were off-set by selling of gold, soymeal, corn and coffee.
---
Saxo Bank publishes two weekly Commitment of Traders reports (COT) covering leveraged fund positions in commodities, bonds and stock index futures. For IMM currency futures and the VIX, we use the broader measure called non-commercial.

The below summary highlights futures positions and changes made by hedge funds across 24 major commodity futures up until last Tuesday, June 2. A week where appetite for risk driven by stock market euphoria leading to hopes of a V-shaped recovery continued to be the dominant force.
The Bloomberg Commodity Index rose 0.7% with gains in energy, metals and grains being off-set by losses in softs and livestock. Speculators only made small changes to their positions with the net-long across 24 major commodity futures increasing by 2% to 545k lots. Buying of WTI crude oil, gas oil, copper and cotton being off-set by selling of gold, soymeal, corn and coffee.
Energy: Buying of WTI crude oil extended into a 9th week with funds adding 17k lots to bring the net-long to 380k lots or 380 million barrels, the highest since July 2018. Short sellers added small length for a second week thereby keeping the long/short ratio steady. The Brent crude oil net-long saw a small reduction as short-sellers added length for the first time since March. Despite dropping by almost 9% the natural gas long was kept close to unchanged with both long and short positions rising.
OPEC and its oil-producing allies agreed on Saturday to extend the group's historic 9.7 million barrels/day production cut by one month to the end of July. As we highlighted in our latest update the risk of failure, despite concerns about non-compliance from a handful of producers, was limited given the need to support the price while lockdowns are eased and demand recover. A recovery that potentially risks being slower than the market expects due to the risk of second waves.
According to the latest weekly EIA report, demand for distillates in the US, which is mainly diesel, hit a 1999 low some 30% below the five-year average. Gasoline demand meanwhile has recovered but was 1.9 million barrels/day or 25% below the average for this time of year. With the deal having been all but priced in ahead of the meetings the risk to crude oil remains balanced. Speculative momentum may see both WTI and Brent take aim at closing the gaps to $41.05/b and $45.18/b respectively. However much higher prices at this early stage in the recovery carries the risk of becoming self defeating as it invites back increased production from high cost producers, not least along the US shale patch. The market may soon also begin to focus on rising production after July from core OPEC members while Libya is showing signs of returning production.
Metals: The lack of short-term tactical opportunities together with the rising risk appetite seen across other asset classes, continued to cut interest in gold. Last week speculators cut bullish bets on COMEX gold futures by 8% to 137k lots, a one-year low. This during a time where demand for gold via bullion backed exchange-traded funds registered a new record with total holdings rising above 100 million ounces. Part of this development may be a product specific challenge that the futures contract currently faces. The transatlantic disconnect that occurred between gold futures traded in New York and spot gold traded in London back in March left many market makers with heavy losses. This after the spot to futures spread, the so-called Exchange for physical or ETF, blew out thereby forcing cut backs and reduced risk appetite among market makers normally assuring a well functioning market place. These developments are likely to have led to some investors and traders instead focusing on bullion-backed ETFs.
The silver net-long held steady at 27k lots with the near 4% rally failing to attract fresh long positions. Potentially due to the fact that silver's recent outperformance against gold reached its target as highlighted through the gold-silver ratio. Additional gains in silver may now require support from gold which struggled towards the end of week when a stronger than expected US job report sent real yields higher and gold lower.
HG Coppers continued recovery and flirtation with key resistance at $2.50/lb - that got broken on Thursday - finally saw the net switch to a long position for the first time since January. Dictated by the mentioned breakout funds are likely to add additional speculative length with the price now potentially taking aim at $2.60/lb.
Agriculture: The UN FAO's Global Food Price Index reached the lowest monthly average since December 2018 last month. Covid19-related declines extended to a fourth month with all sub-indices with the exception of sugar seeing declines. A development which is also being replicated by the speculative exposure with hedge funds holding net-short positions in seven out of the ten grains and softs contracts tracked in this report.
Selling of corn continued with the net reaching a one-year high at 282k lots. This despite signs of a recovering price in response to increased ethanol-linked demand, The rising fuel cost theme also supported another week of short-covering in sugar. Hardest hit was Arabica coffee after the recent technical break below key support wiped out the remaining long with a net-short of 7k lots emerging.
What is the Commitments of Traders report?

The Commitments of Traders (COT) report is issued by the US Commodity Futures Trading Commission (CFTC) every Friday at 15:30 EST with data from the week ending the previous Tuesday. The report breaks down the open interest across major futures markets from bonds, stock index, currencies and commodities. The ICE Futures Europe Exchange issues a similar report, also on Fridays, covering Brent crude oil and gas oil.

In commodities, the open interest is broken into the following categories: Producer/Merchant/Processor/User; Swap Dealers; Managed Money and other.

In financials the categories are Dealer/Intermediary; Asset Manager/Institutional; Managed Money and other.

Our focus is primarily on the behaviour of Managed Money traders such as commodity trading advisors (CTA), commodity pool operators (CPO), and unregistered funds.

They are likely to have tight stops and no underlying exposure that is being hedged. This makes them most reactive to changes in fundamental or technical price developments. It provides views about major trends but also helps to decipher when a reversal is looming.
You can access both of our platforms from a single Saxo account.