The Bank of England wakes up bond bears around the globe, and benchmark yields break key resistance levels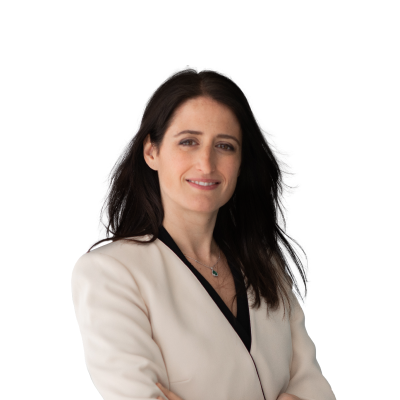 Althea Spinozzi
Senior Fixed Income Strategist
Summary: Yesterday's BOE's hawkish tilt intimates that inflation is beginning to force central banks' hands into tighter monetary policies. The bond market is yet not pricing central banks' aggressive twists, making it vulnerable to abrupt selloffs. In the US, real rates continue to rise as breakeven rates remain stable. If this trend continues, it can pose serious threats to risky assets. In Europe, we expect yields to remain in check as the government bonds' supply will slow down next week. However, European government bonds remain vulnerable to higher yields in the US.
---
A BOE Hawkish surprise sends 10-year Gilts in a fast trading area
The bond market was caught by surprise when the Bank of England said that it seems appropriate to hike interest rates before its bond purchasing program finishes around the end of the year. Therefore, it opens up the possibility of a rate hike already by November or December despite the market adjusted expectations for the beginning of 2022. To add to bearish sentiment, earlier expectations of a rate hike implies that the Bank rate threshold of 0.5% will be reached by the end of 2022. Thus, an active reduction of the BOE's balance sheet might be possible already by the end of 2022.
The BOE's decision stems from the expectations that inflation will rise up to 4% and might sustain above the central bank's target throughout 2022, showing that inflation is beginning to force central banks' hands into tightening monetary conditions.
Gilt's yield curve bear flattened with yields up to 5-years rising by more than 10bps while long term yields rose roughly 8bps on the day. Ten-year yields closed the day yesterday, testing resistance at 0.9% and this morning, they opened at 0.92%, entering in a fast area that will take them up to 1.07% or fast down back below 0.9%. To test yields uptrend going forward will be the challenges the UK economy faces in the upcoming months due to tightening of fiscal policies and the end of the furlough scheme. On one side, the BOE might think that tightening monetary policies might upset the economy and decide to wait. On the other, the central bank might be too concerned about overshooting inflation, making interest rate hikes unavoidable.
Regardless, we continue to believe that Gilts are way too expensive and that the 10-year yields should reprice above 1% by the end of the year.
As a consequence, the bond market reconsidered Wednesday's FOMC meeting
As we have outlined in an earlier analysis, Wednesday's FOMC meeting was hawkish, although the reaction of the bond market was muted. Powell, during the press conference, clearly implied that tapering would be aggressive. Additionally, by introducing a Fed funds rate forecast for 2024 of 1.8%, well above what the market expects in the eurodollar strip, the central bank highlighted that the bond market is not ready for what's to come.
The US yield curve bear steepened, forcing the 5s30s spread back above 100bps. That's good news for the Fed because if interest rate hikes need to happen earlier, it's key that the yield curve is above 100bps to avoid a possible inversion. Tapering soon will help to a steepening, but if economic data continue to disappoint, there is a risk that long term rates remain pinned.
Ten-year nominal yields broke above resistance at 1.4%, and now they are trading in a fast area that would take them up to 1.5% or fastback below 1.4%.
The fast rise in nominal yields but stable breakeven rates provoked a quick increase in real yields. If the trend continues, we can expect volatility to rise among risky assets, too
Benchmark Bund yields break above their -0.25% resistance level
European bond yields were not immune to the selloff. Ten-year Bund yields broke above their resistance at -0.25%, entering a fast area that could take them up to -0.15%.
A slowdown in government bond supply next week should help to keep European government bond yields in check. However, it's essential to keep in mind that the correlation between Bund and US Treasuries is exceptionally high, making them vulnerable if yields in the US continue to rise.
You can access both of our platforms from a single Saxo account.