SaxoStrats | 2019-08-01 06:00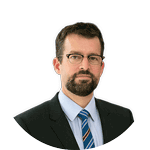 John Hardy
Head of FX Strategy
Summary: The Saxo Bank strategy team brings you the Saxo Bank Market Call podcast, available several times a week via your favourite podcast service. Tune in!
The Saxo Bank strategy team began recording a Market Call podcast in recent weeks that you can find here on Sound Cloud, where we first began uploading the show.
Many may prefer to use their favourite podcast app to listen to the show - search for Saxo Bank Market Call - on your favorite podcast app, whether on Apple Podcasts, Spotify, Stitcher or elsewhere.
If you are not able to find the podcast on your favourite podcast app when searching for Saxo Bank Market Call, please drop us an email at marketcall@saxobank.com and we'll look into it.
Questions and comments, please!
We invite you to send any questions and comments you might have for the podcast team. Whether feedback on the show's content, questions about specific topics, or requests for more focus on a given market area in an upcoming podcast, please get in touch at marketcall@saxobank.com.