Using a digital service to access world-leading expertise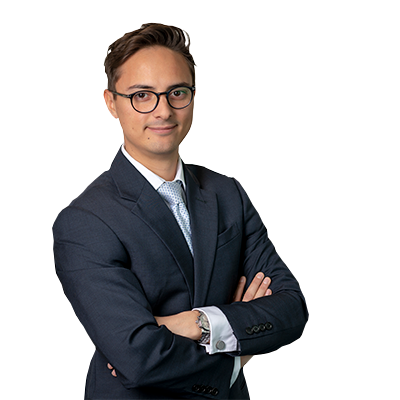 Kieran Phyo
SaxoSelect Product Owner
Financial digitalisation remains a hot topic for all financial institutions. With financial services firms being challenged on many fronts, from new regulation and technological developments to shifting customer expectations, more innovative and cost effective solutions must be developed in order for them to remain competitive and relevant.

At Saxo, our relationship managers regularly have conversations with clients who are determined to invest but do not know what to go with and would therefore like to receive guidance before turning their ideas into investments. For this reason, SaxoSelect and its managed portfolios have become increasingly more relevant.

It has long been common practice for an investor to pass the investment decision responsibilities to a professional manager, via the purchase of a fund. Yet an issue repeatedly raised is banks' (or other financial companies') willingness to only promote their own products, which may result in the purchase of expensive or underperforming investments.

In SaxoSelect, rather than building our own funds, making in-house investment decisions and collecting the fees, we look outside of Saxo Bank to find the best portfolios from the best providers. This way, our goal is to group the highest quality investment portfolios, driven by experts across the industry. We have collaborated with internationally renowned companies such as Morningstar, Nasdaq and Blackrock, providing clients with access to some of the world's leading investment research and expertise. SaxoSelect is a fully digital and automated investment service, enabling clients to access these investment portfolios directly from their trading platform.

In SaxoSelect, clients have full visibility of their investment portfolio and, unlike investing into a fund, own the individual stocks selected within their portfolio. Positions can be viewed in real time in a fully transparent investment environment directly through the SaxoTraderGO platform.

SaxoSelect offers clients three types of investment portfolios:

1. Balanced Portfolios

Balanced Portfolios are for the long-term investors and provide diversified exposure to equity markets, bond markets and non-traditional markets via ETFs, balanced in accordance with BlackRock research. These portfolios, which vary by risk profile, offer attractive opportunities for investors seeking to take less risk than stock markets, targeting smoother returns for their core savings and investment capital.

2. Equity Portfolios

Equity Portfolios are composed of stocks with the investment decisions similarly driven by leading investment companies. The Saxo Morningstar Moat portfolio is built on the Morningstar Moat methodology, identifying quality stocks that are priced cheaply, whilst the Nasdaq DW Global Momentum buys stocks according to the "relative strength" ranking formulated by Nasdaq Dorsey Wright (DW), based on price momentum analysis. The Morningstar Moat portfolio invests into global developed market stocks, whilst the Nasdaq DW Global Momentum portfolio invests into both global developed and emerging market stocks, excluding US companies.

3. Trading Strategies

Trading Strategies are alternative investments and are more speculative in nature, giving investors access to the capabilities of accomplished traders with proven trading records. Long and short positions are taken via FX spot and CFDs for exposure to equities, bonds and commodities. The Trading Strategies vary in style, with Macro FX making decisions based on interest rates, macro data and the political outlook, whilst Discretionary Trading looks for market volatility, is opportunistic and event driven.

By combining our unique trading technology with this expertise in investment management, we create a strong alternative to more traditional asset management solutions at a very competitive price. SaxoSelect is underpinned by the belief that technology will profoundly change the asset management industry. Access to technology, demand for transparency, and focus on performance will change the way individuals manage their savings.

Our passion to revolutionise trading has delivered great results for our clients. In July, we reported that SaxoSelect's growth and risk-on managed portfolios have seen a 43% increase in net capital flows in Q2. In the second quarter, our equity portfolios saw a 166% increase in net capital inflows over first quarter flows while our Trading Strategies have also enjoyed net capital inflows. We have seen substantial net capital inflows across the complete SaxoSelect portfolio range, with total AUM up by 100% compared to the same period last year.

Our recent experience tells us that investors are sensitive to short-term loss and indeed a lack of any positive movement. Therefore, we expect the most successful portfolios (for attracting investor capital) will be those with the most consistent positive returns, whereby the returns are high enough to be attractive but not necessarily the highest if this means downside volatility.

We have seen consistent inflows in SaxoSelect so far this year. This is because we have continued to collaborate with some of the best experts in the market in addition to offering unique trading strategies for more sophisticated investors. We are giving more and more clients access to actionable investment opportunities, and the trend we are seeing is that self-directed investors are attracted to consistent, strong performance and accept the associated risk. Though we don't stop here, we are actively having ongoing discussions with other potential partners to offer more portfolios as we believe partnering with other financial institutions is the best way for us to deliver better solutions to our clients.

We have come a long way in our mission to democratise investment and trading and today you can invest with Saxo Bank in all global markets and in 28 languages, offering superior platforms, tools, and services to do so. But we are not going to rest on our laurels: there are new frontiers to be broken, old business models to be challenged, and we must spread the word about what we offer and why it is relevant to all investors and traders.

SaxoSelect is a portfolio management service providing clients with a digital and highly functional experience, whilst the investment decisions are driven by teams of industry experts.
You can access both of our platforms from a single Saxo account.