Podcast: All time easy financial conditions with hyper-sensitive vol. What could go wrong?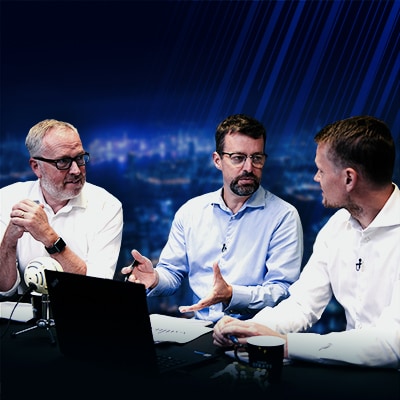 Saxo Market Call
Summary: Today we look at some "disturbances in the force" as some of the more speculative stocks have suddenly been in for some rough sledding even as the US market poked at all time highs briefly yesterday. As well, we note the incredible reach for yield in junk debt at the same time markets seem hyper-sensitive to the least jump in volatility - an echo of the crazy jump in vol over the r/wallstreetbets attack on shorted names. A thorough investigation of gold and copper drivers also on the call. Today's call with Peter Garnry on equities, Althea Spinozzi on fixed income, Ole Hansen on commodities, and John J. Hardy hosting and on FX.
---
Listen to today's podcast and have a look at today's slide deck.
Follow Saxo Market Call on your favorite podcast app:
If you are not able to find the podcast on your favourite podcast app when searching for Saxo Market Call, please drop us an email at marketcall@saxobank.com and we'll look into it.
Questions and comments, please!
We invite you to send any questions and comments you might have for the podca
s
t team. Whether feedback on the show's content, questions about specific topics, or requests for more focus on a given market area in an upcoming podcast, please get in touch at marketcall@saxobank.com.
You can access both of our platforms from a single Saxo account.