Macro Dragon: Dissecting Gold part I of III... The Bear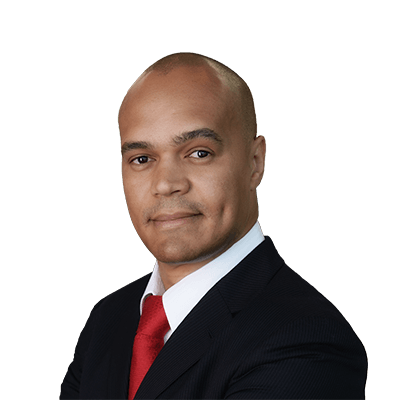 Kay Van-Petersen
Global Macro Strategist
Summary: Macro Dragon = Cross-Asset Daily Views that could cover anything from tactical positioning, to long-term thematic investments, key events & inflection points in the markets, all with the objective of consistent wealth creation overtime.

---
(These are solely the views & opinions of KVP, & do not constitute any trade or investment recommendations. By the time you synthesize this, things may have changed.)
Macro Dragon:
Dissecting Gold part I of III... The Bear
Top of Mind…
In yest's dragon Oil closes at -$37.63, -306% overnight.... & Dissecting Gold we touched on the negative print in oil & how the back end of the curve was running late to the party… & boy oh boy what a party it was. Someone crawled out under a rock & asked KVP, why oil was making historic lows whilst the equity markets were not far off from historic highs & in fact some names have been making ATHs (Amazon, Netflix)… my response…
The Fed cannot print real demand for oil & consumption in the economy… there is economic fundamentals… & there is pushing buttons like a monkey to bail out the Elite (Wall Street)… this is not a socialist tirade, but the vast majority of the support so far… probably +80% to +90% is not going to main street… this will come back to bite the current system in the tail – yet by then, the folks on the wheels now, will be richer than Ritchie… giving speaking gigs for +$100,000 & signing books… yes… you cannot make this up… its like house of cards, except Kevin Spacey never gets fired
Are we in the midst of another big move lower in US equities… honestly KVP has no clue, the VIX is not exactly taking off… (even with some cheap fuel) we rallied +30% from the bottom so it will take a while to sort this out from a simple retracement in overall trend higher. Or if we really are in a bear market & have 700-800 points to go in the S&P…
Latest from the Oil Baron Crude oil below zero and the risk of a repeat & to those of you trading ETFs such as USO & UCO, be carefully – a few of the sharpest individuals KVP knows… have flagged the Series-3 filings with the SEC… if you look under Termination Events… it pretty much looks like they can wrap up these etfs at any point. Which would obviously mean that the contracts that they just bought for Jun & Jul (Whilst selling out of the expiring May contracts) would have to be sold
A few folks are suggesting that shale would shut down in the US… hmm… really? Red states… & with a president that's a reopening of the economy yesterday rather than tmr. Why would you as a shale player shut production now when there is light at the end of the tunnel… again a lot of business can run for a long-amount of time without being profitable.
Not to mention – if you ain't Main Street or an Island Owning, l'oréal commercial hair waving Billionaire – the probability of you being bailed out is quite high. If KVP was a US shale player… he'd just play the jobs game… i.e. you likely get to +25-30m jobless spots across the country (likely at +25m by CoB this Thu!)… do we want to jeopardize the c. 10m jobs tied to the Oil & Gas industry – more importantly does Trump want to lose Texas?
-
The Bear on Gold… (tmr the bull & on Fri the dragon)
Interesting to you should ask that dwarf bartender – whilst taking another swing of the good stuff – as one of the major bulge brackets just upgraded their gold forecast over the next 18m from $2000 to $3000, after hitting their target of $1700…
The Covid-19 crisis is going to unwind for not just many quarters to come, but potentially years… with all the destruction that we have seen in global wealth, as well as the energy space in particular & the employment sphere… the devastation in lives lost… crystalized losses etc… its going to be a deflationary wave like no other…
It does not matter that rates are low, the deflation rate will be lower… which will result in positive real rates which is the yellow metal's kryptonite. In a deflationary environment, prices go down across the board…
Further, this USD is not selling off… not tactically nor structurally – look at everything the Fed & treasury have done… & still the dxi (DXY) is trending up back over a 100. I think the dxi is going to have a similar run to what it did in the GFC which was +26% from lows to bottom, so far we have only done a trough to peak of +9% & stand at +6% from the 9 Mar low of 94.65. A similar move akin to previous crisis would see the DXY go from these 100 lvls to a 115-125 range… hard to see any commodities performing well in such an environment & yes, a stronger USD globally is hugely deflationary… which will feedback into positive real rates… which is the kryptonite to gold
Who would want to trade it, the industry is full of gold bugs (doom day preppers) & everyone knows it's a game system. Are those reserves really real? Why do some central banks / Treasuries buy huge amounts of gold (Russia & China) whilst others little to none… in fact Mervyn King an ex-governor for the BoE sold all their gold holdings years back… granted it was on the lows.. Guess he should have stuck to having absolutely zero skin in the game being an academic… Oops just realized it was not Mervo… but Gordon Brown when he was Chancellor of the Exchequer (prior to being PM)… its on Wikipedia so you know its legit. The "cost" to UK taxpayer 15bn sterling… accountability to Gordon Brown on this decision… zero! That just proves, that no one even cares… because gold does not matter
Point here, if gold was truly a store of value & deserving of asset diversification why don't all central banks globally keep buying it & why do pension funds only have c. 10-20bp allocations to gold? Also the total value of gold globally is c. +$8 trillion, yet how much of that is truly liquid?
Also this safe heaven myth of gold is simply that, what happened to gold in the final part of 2008 when the markets were tanking? That's right… it got crushed… in fact it had two drawdowns of -26% (from 15 Jul to 9 Sep 2008) & -27% (from Oct 10th to Oct 24th 2008) – does that sound like a save heaven to you? And note those are the moves on the underlying, normally folks are +4x-10x levered here… so even at +4x that can clean one out
What happened to gold in Mar 2020 when markets were in freefall? That's right gold was along for the ride, parachute not included…
Two last points… (takes another sip from the freshly poured round of whisky sours… at this point the gold bull is visibility agitated & cannot wait for her turn… whilst the Dragon… about +1.5x more whiskey sours in… just sits back calm & dangerous… taking it all in)
Gold does not earn you anything, so if you are looking for a real safe heaven… why not pick up US 10s… even at 0.60%... you are getting paid to have a hedge… & I think as the Dragon has said before… its hedge with unlimited upside but a capped downside (i.e. YCC). And talking about capital appreciation, gold since the GFC is up c. 108% as of this Asia morning at 1690.

If we look at the S&P during that period, its up +230% to the recent 2200 lows we made! If you count the SPX close yest, its still up +305% since the GFC lows… that +3x your shinny yellow metal.

And lastly, if you really think it's the end of the world & civilization as we know it… stack all the gold you want… this bear will stack guns… because people with guns will be able to get all the gold & all the food they want if civilization ever comes crashing down. You cannot eat gold… not break it down easily… what are you gonna do… peel it like an orange? Now bullets, shotgun cartridges, livestock, plants, sugar, spice & all things nice… this is what the bear has on her ranch, in an undisclosed location…
-
Tune-in tmr when we hear from the bull…
On The Radar Today…
Flash PMIs (Thu), when + how do we reopen (May-Aug) themed week 17
US:

Crude Oil Inventories 14.7m e 19.2m p
EZ:

Consumer Confidence (ZEW figs o/n beat big time! GER ZEW 28.2a -40.0e)
AU:

Retail Sales, MI Leading Index
UK:

CPI 1.5%e 1.7%p CORE 1.6%e 1.7%p, House Prices
CA: CPI 1.75e 1.8%p, CORE 2.%5e 2.1%p
-
Good luck to everyone out there, be nimble & position accordingly. There are always profitable
opportunities
to be ridden.
Namaste,
KVP
You can access both of our platforms from a single Saxo account.