Macro Dragon: Snowflake Powell, +$2T US Taxpayers Flushed Dollars & Exit Afghanistan, HK Equities, US Duration, Gold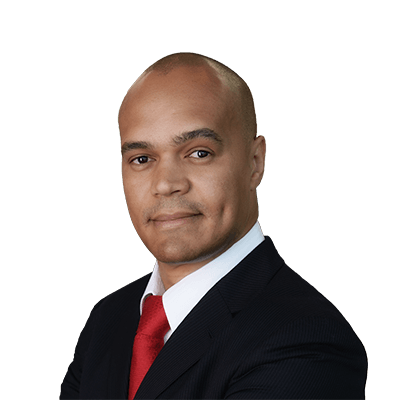 Kay Van-Petersen
Global Macro Strategist
Summary: Macro Dragon = Cross-Asset Quasi-Daily Views that could cover anything from tactical positioning, to long-term thematic investments, key events & inflection points in the markets, all with the objective of consistent wealth creation overtime.

---
(These are solely the views & opinions of KVP, & do not constitute any trade or investment recommendations. By the time you synthesize this, things may have changed.)
Macro Dragon: Snowflake Powell, +$2T US Taxpayers Flushed Dollars & Exit Afghanistan, HK Equities, US Duration, Gold

Top of Mind…
In case you missed the wk ahead piece Macro Dragon WK # 36: Post Jackson Hole, US NFP Fri, Final PMIs Month-End, Afghanistan-End?
So its month end as we get into the afternoon session out here in the Asia Pacific – KVP's concerns around the price action in China Hong Kong Equities continue. I.e. we are still just a string of bad back to back session to retesting the lows, we have not hit escape velocity & a lot of the price action continues to scream "bear market" with harsh brutal rallies, followed by more consistent lower lows…



With that said, as we get into the end of Aug (caveat there), price action has turned around & we are well of the lows of the morning session. Now likely we are getting some classic month & quarter end window dressing, rebalancing & overall noise that the calendar brings.

So the true test will really be how we close for the wk & given that its NFP Fri, could be really a case of next wk (remember US also out on Mon on Labor day wkd

We are clearly oversold with some names like JD Health International (6618 HK) & Alibaba Health (241 HK) down c. 50% YTD alone, whilst the household names like Alibaba(9988 HK, BABA) & Tencent (700 HK) are down anything from -31% to -16%.

And yes, KVP's "favourite" obsession… the lone bull in the China bear market, Weibo (WB $49.01 +0.68%) is still up c. +20% - granted they blew out the water with some stellar quarterly figures (after also a good 1Q) but c'mon man +20% YTD vs. Alibaba -31%, that's a +50% relative outperformance that is not likely to last - it has been closing since we flagged this 'anomaly', most recent piece was Weibo Erns due pre-mkt Wed, we chk-in with 'the lone bull' in a China Tech Bear Mkt. WB $50.76 -3.6% o/n +24 YTD



Lastly just because we are "clearly oversold" does not a floor make. Worth checking out Garnry's note on China tech below.

From KVP's side he's looking for price confirmation that takes things above their Aug high, to suggest that we are trying to make a bottom. For instance Tencent 475.20 +2% getting back above $500.



The HSI 25,767 +0.89% clearing above 27,000. Alibaba 163.20 +3.2% above 173.





And investors likely need continued regulatory clarity (which we've been getting more of), more policy support at some point (Hence KVP like China govies based on the simple yet very high probability thesis that the PBOC is not going to hike), as well as some sectors or even companies being given the good to go.

And yes, there is a trillion dollar opportunity to the group of people that can create a regulatory clean & compliant index of China names. At the end of the day, China is 1.4B people, 2nd largest economy on the way to being the first, 2nd largest equity & bond markets on the way to being the first. There is not question that it warrants a place in a long term portfolio – but the timing for going aggressively in, is still suspect.
US Afghanistan Exit: Waste +$2T of Taxpayers money over 20yrs, Kudos to Biden for stopping the Mad Circus
Fed's Dovish Gambit – Will NFP come in at above +1M, or sub 400K on the 750K expectations?
Snowflake Powell – KVP was chatting to one of the most experienced & profitable currency traders out there earlier on today (lets call him/her Redemption). So Redemption says (paraphrasing here), Powell is shuffling around like he's walking on egg shells. And this is just around the damn taper (taking out QE that was put in from a black swan shock, that is no longer in place), it's not even about a +25bp hike. The guy has the backbone & foundation of a Snowflake. And you know what, Redemption is not wrong.

Jun 5th saw an obviously very dovish Powell, forced to acknowledge that inflation was an issue as the Fed shifted slightly to the hawkish side – i.e. he did not wait for jobs data to come in higher, rising inflation in the US forced his hand.

This time around, it looks like he is once again banking on the time decay saving him, i.e. signs of inflation reversing. It's a dangerous gambit – especially if we get NFP numbers coming in at +900K or even +1m & ISMs holding up. We may end up getting a reversal of the risk-on ripple that cascaded from Friday's Jackson Hole.
Time to be shorting US Duration?... as Gold ignores collapsing Real Yields
KVP wants to be short duration all across the US curve… where is the sweet spot?

Hmmm… 5s could be getting set-up for the break to 1.5% from these 0.76% lvls for a more tactical move, naturally for a strategic horizon got to be 10s… if they ain't buying, they are adding to supply baby… & that synthetic pull on QE, should be a synthetic push on QT




Lastly on gold 1816 +0.31%, despite real yields crashing by c. 10bp to -1.84% post JH, the yellow stuff is struggling to break out higher.
Recent Works to Keep In Heavy Rotation
Peter Garnry, Equity Strategy: Is it time to buy Chinese technology stocks?

"Our Chinese Consumer & Technology basket is the worst performing basket this year due to the ongoing technology crackdown in China. Many investors are asking us whether it is time to buy Chinese technology stocks? The short answer is no. Chinese technology stocks are currently trading at a discount to US technology stocks for good reasons and as long as this discount persists we think investors should focus on Chinese consumer stocks and get exposure to technology in the US. Finally, we take a look at Facebook and Tencent as both companies are pivotal for technology sentiment in the US and China."
KVP weighs in on a potential Asia investor skew into Europe, looking at the UK as a spin-off from the conglomerate & less effective EU. As well as highlighting China Tech's underperformance in the 1H21, vs their Global Counterparts especially in 'Merica.
-


Start<>End = Gratitude + Integrity + Vision + Tenacity | Process > Outcome | Sizing > Position.
This is The Way
Namaste,
KVP

Dragon Interviews: Dragon Interviews U-Tube Channel for easier play-ability…

You can access both of our platforms from a single Saxo account.