Macro Dragon: Big Hat, Lots of Cattle... USDCNH Up, AUDUSD to potential tank big time...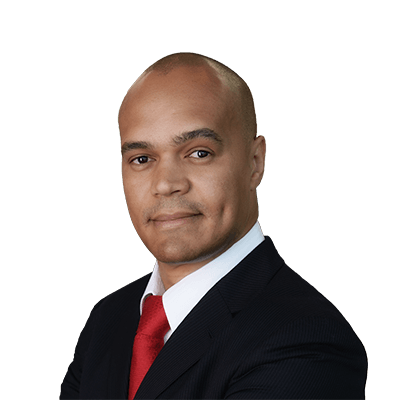 Kay Van-Petersen
Global Macro Strategist
Summary: Macro Dragon = Cross-Asset Daily Views that could cover anything from tactical positioning, to long-term thematic investments, key events & inflection points in the markets, all with the objective of consistent wealth creation overtime.

---
(These are solely the views & opinions of KVP, & do not constitute any trade or investment recommendations. By the time you synthesize this, things may have changed.)
Macro Dragon: Big Hat, Lots of Cattle... USDCNH Up, AUDUSD to potential tank big time...
Top of Mind…
Some of you would have gotten the urgent & important mail that KVP sent out yesterday when we started to break out higher on USDCNH above the key 7.1500, we soon took out the 7.1660ish high set in Mar this year, then touch the ATH of 7.1965 that was market in Sep 2019. This morning Asia we are +0.10% at 7.1837… 7.20 continues to be the lvl.
We still continue to feel, it's the best barometer for US / CH relations… & yes, implications to the downside are worse for Asia (especially Aussie & other key trading partners of China) than for the US (remember, this time around Trump has the Fed & treasury to backstop any fall in the stock market – so if he pulls the plug on the trade deal he gets:
1. To look like the strongman of the US, being tough on China.
2. As my man Tesla-J pointed out, he gets to say he's bringing American manufacturing home as he had promised.
3. He gets very little/to no push back from the dems (i.e. No support for China from either party, especially in a post C19 world).
4. He gets +200% increased support on the monetary policy side from the Fed & treasury… remember Trump > Treasury > Fed… [& yes, amazing that they have not pushed for a structural USD devaluation, but always trickier to do in a polarized & anti-globalization stance that his administration has had]
5. He gets +100% increased pressure & probability of further fiscal support from Congress.
6. He gets to justify more spending & budget increased for military expenditure, given increased tensions with China. Again, KVP will pull out the fog horn… defence is lagging & it makes no sense… KVP would just lift the blob (Yes, classic macro guy when it comes to equities, "just give me the sector blob"), with an etf like ITA… again another roller coaster session +5% o/n… as of close of last wk, it was -31% YTD, now we are -25%... there is more room to run here, than a snail embarking on a marathon.
Bottom line, the risk to a sustained fall in US equities from a US / CH trade deal break, is

significantly

lower today than it was in January. The US – from the perspective of Trump wanting the stock market to be supported & going up – is anti-fragile in regards to worsening relations between the US & China. In fact to KVP, if Trump really wants higher US equity markets (more Fed liquidity & support [MP], more fiscal packages [FP]), then the "optimal move" is to break the trade deal & worsen relations with China. There will be obvious side effects of a higher USD (which he can say does not matter, given point #2 above) & the US agricultural sector potentially losing multi-year to perpetual structural demand from China (que in BZ, Aussie, Kiwi & other non-US farmers doing backflips on this).
Lastly think we likely see new highs on USDCNH & KVP is surprised that AUDUSD continues to be bid, he can envision a big break lower sub of 0.6500 from these 0.6625-80 lvls…
Big Hat… Lots of Cattle… BHLC… now lets move on to Process, Next Best Trade… PNBT…
Have a great day & stronger close to the wk & month everyone…
-
On The Radar Today
NZ:

ANZ Business Confidence
AU

:

RBA's Lowe Speaking 08:00 SGT, Private Capital Expenditure
EZ:

Regional flash CPIs out of Spain & Germany
US:

2nd reading on 1Q GDP, Durable Goods, Pending Home Sales, Natural Gas Storage, Crude Oil Inventories, FOMC Williams @ 23:00
-
Start-End = Gratitude+Integrity+Vision. Create Luck. Process > Outcome. Sizing > Idea.


Namaste,

KVP
You can access both of our platforms from a single Saxo account.