Market Quick Take - May 6, 2020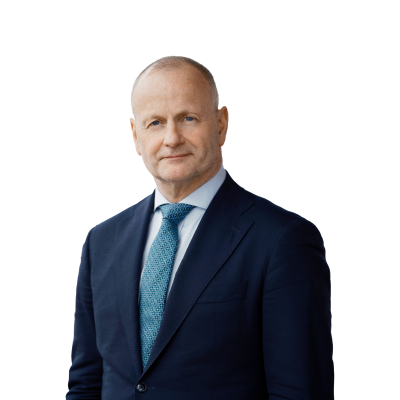 Steen Jakobsen
Chief Economist & CIO
Summary: US equities ran up considerably higher before consolidating rather sharply in the final hour of trading and then bounced again overnight. Elsewhere, the euro is under pressure after the German Constitutional Court ruling on the legality of the ECB purchase programme, a move that has driven the euro, and especially EURJPY to new lows. Elsewhere, front oil market contracts have rallied hard.
---
What is our trading focus?
US500.I (S&P 500 Index)

and USNAS100.I (Nasdaq 100 Index) – the high beta US Nasdaq 100 index ran well up beyond its 61.8% retracement of the recent sell-off at 8920, but did find resistance near the more obscure 78.6% retracement and just north of 9,000 before settling back a bit lower overnight. For its part, the S&P 500 found resistance precisely at the 61.8% retracement near 2890 – the latest bull-bear line in the sand after last week's late sell-off. Technically equities are bid here short-term although we do not believe fundamentals warrant it. Our technical stop loss in NASDAQ 100 is based on 15-day SMA on close which is around 8,778 this morning.

GER30.I (DAX Index)

– the leading German stock index is fighting to close the Monday opening gap vs. Friday close at 10,851 and also digesting yesterday's German Constitutional Court ruling on ECB purchase programme. If the gap is closed the index will most likely swing back to 11,000 as sentiment in equities remain technically strong.

DIS:xnys (Disney)

– shares down 3% in aft-mkt trading as EPS declined 70% y/y due to ad revenue decline in ESPN, theme parks closure and movie theatres being closed in many key markets. Disney also received CARES Act credit of $150mn during the quarter and generally the net-debt-to-EBITDA ratio looks stretched if the US economy is not opening up soon. This quarter's revenue number is expected to be down 32% y/y. On the positive side Disney+ (the company's online video streaming service) reached 54.5mn subscribers making it now the biggest competitor to Netflix.

USDCNH

– with China back on-line there was little shift in the mainland USDCNY rate to signal the kind of concern after Friday (a holiday) saw the offshore USDCNH rate pike higher. The USDCNY rate merely moved as much as 0.5% higher toward 7.10 before settling back and USCNH settled back toward the same level. This exchange rate bears close watching on increasingly hostile rhetorical exchanges between the US and China and because a notable move lower in CNH would spark widening volatility across markets as seen in 2015, the last time China launched a major overhaul of its exchange rate regime.

EURJPY and EURUSD

– The euro is broadly under pressure and EURJPY has run to new lows for the cycle in the wake of the German court decision and concerns that it could open a new existential rift in the EU. Next steps are today's meeting of EU leaders today (more below) and we watch EURUSD and whether it joins EURJPY in showing signs of breaking lower with a move below 1.0750.

10YBTPJun20 – the Italian June, 10-year sovereign bond (BTP) future:

Italian BTP futures settled at their lowest level in over a week (yields and yield spread to Germany several basis points higher) after the German Constitutional Court ruling on the ECB program and its request for a response on key issues from the ECB within 3 months or it would move to prevent the German Bundesbank from participating in the deal.

OILUSJUL20 (WTI) and OILUKJUL20 (Brent)

: A nine dollar rally in the July WTI futures contract in the past six trading days will stand its first test today when the EIA publishes its 'Weekly Petroleum Status Report' at 14:30 GMT. The market has rallied strongly on signs that easing lock-downs and production cuts have narrowed the up until recently wide gap between supply and demand. The market will particularly be focusing on storage levels at Cushing, the WTI delivery hub, gasoline consumption and crude oil production. The speculative driven rally carries the risk of becoming self-defeating should the price reach levels where producers postpone or abandoned plans to reduce production.
---
What is going on?
The German Constitutional Court ruled against the legality of parts of ECB purchase programme in terms of whether it follows EU Treaties and German law – in what will likely prove a controversial decision. The GCC requested that the ECB return within three months with documentation on "balancing", i.e., that it has weighed the negative effects of its po. This added some 10 basis points to the German-Italian yield spread and sets a divisive precedent .
US-China tensions: US President Trump showing increasing tendency to question China over origins of the Covid19 virus, a position supported by VP Pence and Secretary of State Pompeo, and the Trump administration is pressuring the EU To support an international inquiry into China's handling of the early stages of the outbreak, as well as the virus' origins.
Hungary declared to no longer be a democracy, according to Freedom House, a Washington-based rights group, in its annual survey of CEE countries behind the former Iron Curtain. The country was labeled a "hybrid regime", somewhere between a democracy and an autocracy. Hungary is an EU member.
---
What we are watching next?
EU leaders to meet with leaders of the Western Balkans. This may not prompt many new developments on the EU existential front, as the German court ruling has already prompted a new angle on that. This meeting seems aimed at the EU shoring up its presence in the Western Balkans (the five countries from former Yugoslavia regions plus Albania) after those countries were showered with attention from Russia and China in the wake of the Covid19 outbreak.
More Q1 earnings – this remaining earnings to watch this week are PayPal (Wed), Shopify (Wed), Uber Technologies (Thu), Booking (Thu) and Siemens (Fri).
US Apr. ADP Payrolls – the US payrolls data today (the private ADP survey) and Friday (the official Nonfarm payrolls change) brings the last test for whether the April data has any relevance for the markets or whether we will need the May data cycle and subsequent months to show the shape of the recovery before markets take note. Today's ADP private payrolls change survey running at -21M, according to Bloomberg.
US-China relationship – this is a critical additional layer to this crisis, as a further falling out between the world's two largest economies and renewal of trade tensions or worse will add another level of seriousness to concerns that the recovery will stumble. USDCNH, noted above, is a key market barometer, but new Trump tariffs, etc., would also dent confidence broadly.
---
Economic Calendar Highlights (times GMT)
0600 – Germany Mar. Factory Orders – unlikely a market mover
0715-0800 – Euro Zone final Apr. Services PMI – we all know that April services activity was nearly nonexistent across the EU – watching for the May data cycle and beyond for these kinds of surveys.
1230 – US Apr. ADP payrolls change – expected at -21M, an unheard of figure, but market is only looking at hopes for the shape of the recovery from here.
1430 – US Weekly DoE Crude Oil and Product Inventories – interesting time here as storage is full or near full and after yesterday's massive rally in crude oil and products.
2100– Brazil Selic Rate – Brazil's currency has dropped sharply this year – but still another cut to a record low for the policy rate is expected (currently 3.75%)
Follow SaxoStrats on the daily Saxo Markets Call on your favorite podcast app:
You can access both of our platforms from a single Saxo account.