Market Quick Take - December 4, 2020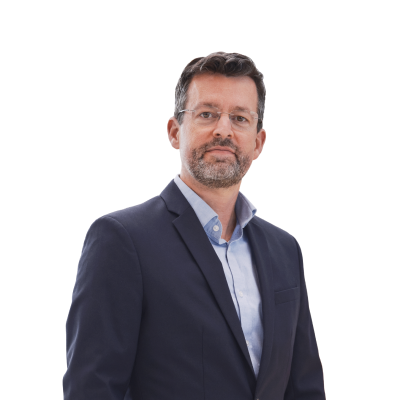 John Hardy
Head of FX Strategy
Summary: Yesterday and overnight saw price action in US equities remaining near the all-time highs, while action in Europe has been a bit more downbeat, likely due to the strong euro. Brent crude rallied towards $50/b after OPEC+ compromise while copper jumped on fears for a post-pandemic supply shortage. Today we look forward to the November US jobs data after the ISM services data yesterday suggested the US service sector continued to expand in November despite the Covid-19 resurgence.
---
What is our trading focus?
Nasdaq 100 (USNAS100.I) and S&P 500 (US500.I)

- The price action in US equity futures saw the major indices probing new highs for the cycle overnight, but trading ranges have been a bit compressed, with even signs that a growing number of Republicans in the Senate are interested in the bipartisan $900+ billion stimulus package unable to inspire continuation of recent momentum as the indices trade near the all-time highs.



USDJPY and JPY crosses

– the US dollar has been sufficiently weak that even USDJPY has begun to wilt back lower, with the price action yesterday and overnight moving sub-104.00, a major chart point near the bottom of the range. Perhaps the most interesting scenario for the JPY and for JPY crosses in general would be an exceptionally weak US Dec. Nonfarm payrolls number today, which could see a steep retreat in bond yields (which have generally driven the JPY lower outside of USDJPY recently) and inspire a JPY bounceback. Conversely, exceptionally strong US jobs data could see higher US yields and further broad JPY weakness. Regardless, we suspect that USDJPY remains a bit "low-beta" to the USD direction, with the next major chart area lower clearly etched at 100.00 in the event the US dollar continues lower.





EURGBP and GBPUSD

– sterling should prove highly reactive to any Brexit talk breakthroughs, particularly after France has confused the situation this week (see below). With sterling having retreated significantly from recent highs versus the Euro, a EURGBP put option with expiry perhaps in early January is one way to trade for a sterling-positive breakthrough to talks. As well, if risk sentiment remains generally elevated here and the USD stays weak, any break above 1.3500 in GBPUSD, a major chart level could generate significant interest for a bigger move higher.



Brent crude oil (OILUKFEB21) and WTI crude oil (OILUSJAN21) closed at nine-month highs

after OPEC+ agreed on a compromise deal that will see production rise in stages over the coming months, starting with 500,000 barrels/day in January. With the expected vaccine driven recovery in global fuel demand, this deal will go a long way to ensure the price of oil remains supported until it can stand on its own feet without support. Brent is likely to print $50/b sooner rather than later with already strong Asian demand eventually being joined by others once the Covid-19 cloud lifts. The party did not extend to Natural Gas (NATGASUSJAN21) which slumped 10% on warmer weather forecasts and higher-than-expected production. Both raising the risk of further price swings while the net-long stay as elevated as it currently is.



DocuSign (DOCU:xnas)

- shares rose 2% on the FY21 Q3 earnings release after the US market close showing adj. EPS of $0.22 vs est. $0.14 on revenue of $382.9mn vs est. $361.8mn. More importantly for future growth Q3 billings came in at $440.4mn vs est. $379.6mn.



Fitch to review Italy credit rating tonight (10YBTPDEC20)

. We don't expect a credit downgrade of Italy tonight, however we believe that in the month of December there can be volatility in Italian government bond yields. Italy will not suspend Italian bond auction during the Christmas holidays, and it will go ahead with the auction of 5- and 10- years government bonds at the end of the month. Considering that the QE will suspend for the Christmas holidays between the 15th of December and the 4th of January, the BTP auctions may not find enough market demand, causing a short-term spike in yields.



Vaccine news to weight more on US Treasury yields than non-farm payrolls today (10YUSTNOTEMAR21)

. Unless there is a big surprise in non-farm payrolls, we expect the US Treasuries to dismiss this data and to continue to trade on a vaccine news. We have seen US Treasury futures rising last night as news came out that, because of supply chain difficulties, Moderna is expected to distribute only half of the doses it originally planned.
What is going on?
Rising food prices continue to add fuel to the inflation theme

which may only strengthen further into 2021. Yesterday, the UN Food and Agriculture Organization released its monthly Food Price index for November. The index which tracks the average of 95 food prices spread across five commodity groups jumped to a six-year high and recorded a year-on-year rise of 6.5%. All sub-indices registered gains in November, with the vegetable oil subindex rising by a stunning 14.5% from October and 31% from the same month last year. Link to update

here

.



France's weighing in on UK-EU deal has placed a cloud over negotiations

– French president Macron has weighed in on wanting to preserve a large portion of existing fishing rights in British waters after the UK leaves the EU and wants the EU to agree on stern terms for "state aid" to keep the risk of unfair competition at bay. This new development may have scuttled the current round of negotiations for now, with it less likely that a deal can be reached this week as originally hoped, although some still express the hope that a breakthrough is possible. Sterling seems to be taking the news well, as it has actually risen from its lowest levels versus the euro in recent days and GBPUSD is poised just below the significant 1.3500 area.
What we are watching next?
US jobs data today and the stimulus package – unable to inspire further near-term risk appetite momentum?

It seems the market has had just about every positive news item possible thrown in its direction in recent days, including the prospects for an imminent vaccine roll-out, a decent-sized US stimulus package likely on its way, and positive data yesterday from the US, including a big drop in weekly initial jobless claims and continuing claims numbers. With or without a solid US November jobs report today, one wonders if the market may have cause to pause a bit here and wait with some concern for the message from the Fed at the next FOMC meeting the week after next – or if we see exceptionally strong US data, whether an ensuing rise in yields likewise triggers caution.
Economic Calendar Highlights for today (times GMT)
0930 – UK Nov. Construction PMI

1330 – Canada Nov. Net Change in Employment/Unemployment Rate

1330 – Canada Oct. International Merchandise Trade

1330 – US Nov. Change in Nonfarm Payrolls

1330 – US Nov. Average Hourly Earnings

1330 – US Nov. Unemployment Rate

1330 – US Oct. Trade Balance

1500 – US Oct. Factory Orders

1600 – US Fed's Kashkari (FOMC Voter) to Speak
Follow SaxoStrats on the daily Saxo Markets Call on your favorite podcast app:
You can access both of our platforms from a single Saxo account.