Market Quick Take - December 16, 2020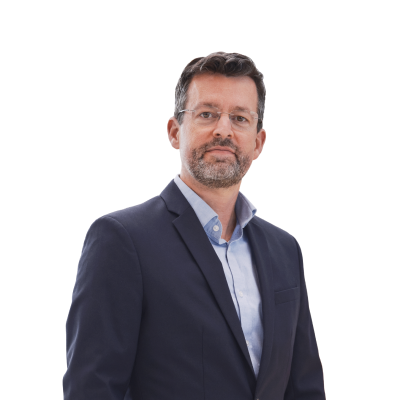 John Hardy
Head of FX Strategy
Summary: The US equity market shook off the weakness of the prior day and rallied sharply yesterday, and Asian equities were largely in a positive mood as well ahead of the FOMC meeting late today, where we get a test of both whether the Fed is ready to continue to bring easing measures now and how sensitive the market is to the guidance the meeting delivers.
---
What is our trading focus?
Nasdaq 100 (USNAS100.I) and S&P 500 (US500.I)

- price momentum continues this morning extending the gains in Nasdaq 100 futures to around 2% for the week and gravitating back towards the high of 12,675 from Wednesday last week. The positive sentiment is supported by chatter that the US stimulus is closer to get done before the Christmas holiday and vaccine approval in the EU is moving forward while vaccination rollout is already in motion in the UK.



AUDUSD and EURUSD

– for the broad status of the US dollar today after the FOMC meeting, we will continue to watch the AUDUSD and EURUSD pairs as both have teased the highs for the cycle versus the US dollar and are probably waiting for the green light or the red light from the FOMC meeting today, with any breakthrough on a US stimulus package also likely to help the USD bears' case as a side issue. As long as EURUSD remains above 1.2000, the focus will be on the early 2018 highs north of 1.2500, while for AUDUSD the level of key zone higher is 0.80-0.8100 if the FOMC fails to upset the break above 0.7400.



USDJPY and JPY crosses

– USDJPY fell yesterday ahead of today's FOMC meeting, with USDJPY likely quite sensitive to any message the Fed delivers on the intent – or not – to lengthen the maturities of its treasury purchases. The close well below 104.00 comes a day after a similar sell-off was reversed – suggesting that the USDJPY pair is testy at these levels. A

recent Bloomberg article

pointed out that Japanese retail trading in currencies has reached a record in 2020, and seemed to suggest that the most popular trade is to short the JPY whenever it strengthens, and saying that open interest in positions is at a record high – a risky cocktail for JPY strength if margined positions set in motion a squeeze.



Gold (XAUUSD)

trades back above $1850/oz while silver (XAGUSD), supported by strength across industrial metals, has broken the downtrend from the August high. The Gold-Silver ratio (XAUXAG) is testing 75 support with a break signaling additional short-term silver outperformance. Driven by a dollar near the lowest since April 2008, U.S. real yields back below –1% and continued efforts in the U.S. to reach a deal on a stimulus bill. Also, the ongoing surge in coronavirus cases has led the market to speculate on a dovish FOMC statement later today. Gold focus on $1875/oz, last week's high and $25.10 in silver.



Brent crude oil (OILUKFEB21) and WTI crude oil (OILUSJAN21) both continue to find bids

despite rising risks of a setback as we reach peak vaccine optimism. A renewed Covid-19 related slowdown in fuel demand and the IEA and OPEC both warning about a slower than expected recovery in global fuel demand continue to be offset by China demand focus, a weaker dollar and the prospect for additional stimulus from governments and central banks around the world. Ahead of today's stock report from the EIA, the market received another warning from the API last night that lockdowns and less mobility is driving up stocks while reducing demand for fuel products.



FOMC meeting today might push Treasury yields towards pivotal 1% (10YUSTNOTEMAR21)

. The market is expecting new forward guidance on bond purchases and the Fed to buy longer-term maturities. The risk that the market is running is that the FED will disappoint. Adding to the fact that a stimulus bill might be approved, 10-year Treasury yields might test the pivotal 1% level.



BTPs rallied sending 30-year yields to historic low at 1.38% (FBTP, 10YBTPMAR21).

Italian BTPs yesterday reached new highs. The spread between 30-year BTPs and the Bund now is below 160bps and looks likely to continue to tighten. If the spread falls to 120bps, 30-year BTPs would have risen around 10% in value.



Apple (AAPL:xnas) shares rise 5% on indications of strong iPhone demand.

Nikkei News ran a story yesterday suggesting that iPhone production is planned to be up to 96mn iPhones in the first half of next year translating into a 96% y/y increase and well ahead of current Wall Street estimates. Sell-side analysts are highlighting that there could be component shortages which could be a risk for Apple not only in terms of input costs and margin pressure, but also in terms of delivering against demand.
What is going on?
Australia Dec. Services PMI registers a five-month high, but Aussie a bit weaker

. With a reading of 57.4, the Australia Dec. Flash Services PMI suggests that the services sector of the Australian economy is normalizing rapidly. But weighing down sentiment for the Aussie are concerns that China is set to ban imports of coal from Australia after ports recently have not allowed some coal-carrying vessels to unload their cargo and after it emerged yesterday that Chinese authorities will allow all power plant to import coal with no restrictions, save for from Australia.
What we are watching next?
Brexit situation

– the two sides are trying to drum up positive sentiment around the status of talks, with the latest development a UK concession on fisheries, in that vessels flying the British flag will not be required to be majority British owned, but the bigger sticking point has always been the state aid, or "level playing field" issue, and the calendar is running out – do we get some sort of combination deal/delay that punts the decision making into 2021?



FOMC meeting late today

- this is one of the last major event risks of the year that could provide either encouragement or a hurdle for the current market narrative. After recent disappointing US employment figures, some believe that the Fed will announce an extension of the maturity of its purchases with an eye to guiding long rates lower as a way to bring further support – since increasing the magnitude of purchases is unlikely to move the needle. Any failure by the Fed to signal that it is moving in this direction (even if it could be as a forward guidance if things don't improve) could be seen as "hawkish" and see a back-up in the US dollar and some consolidation in risk appetite. The Fed could also signal something in a new formatting of its accompanying projections and forecasts on the economy, something that is thought to be in the works. Regardless, this FOMC meeting is the last major event risk of the calendar year and a general test of the market's confidence ahead of the last two trading weeks of the year.



US stimulus package status

– agreement seems to be shaping up on a new stimulus package as Republican Senate majority leader Mitch McConnell, often one of the least willing to signal a willingness to work with the opposition, said that Congress is making significant progress and that "I'm optimistic that we are going to be able to complete an understanding some time soon." US congress is pushing to get something done before adjourning for the holidays.
Economic Calendar Highlights for today (times GMT)
0815-0900 – Euro Zone flash Dec. Manufacturing and Services PMI

0930 – UK flash Dec. Manufacturing and Services PMI

1330 – US Nov. Retail Sales

1330 – Canada Nov. CPI

1445 – US flash Dec. Markit Manufacturing and Services PMI

1500 – US Dec. NAHB Housing Market Index

1530 – US Weekly DoE Crude Oil and Product Inventories

1900 – US FOMC Meeting Announcement

1930 – US Fed Chair Powell Press Conference

2145 – New Zealand Q4 GDP

0030 – Australia Nov. Employment Change / Unemployment Rate
Follow SaxoStrats on the daily Saxo Markets Call on your favorite podcast app:
You can access both of our platforms from a single Saxo account.