Macro Dragon: Circles of Silence...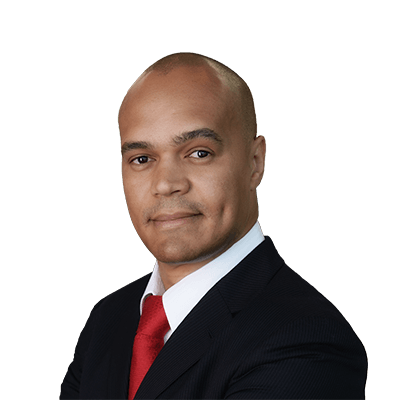 Kay Van-Petersen
Global Macro Strategist
Summary: Today's Macro Dragon focuses on the concept of circles of silence, by itself an inversion framework. Whilst also touching on the latest on 2019-nCoV
---
(These are solely the views & opinions of KVP, & do not constitute any trade or investment recommendations. By the time you synthesize this, things may have changed.)
2020-Feb-11
Macro Dragon: Circles of Silence...
Circles of Silence…
With so much focus on the coronavirus – rightly or wrongly – it makes you wonder what the market could potentially be missing.

We tend to focus on looking for black swans & risk to the downside – what about golden swans & exceptionally un-forecastable positive events?

You look at all the attention paid to the downside, yet this US equity bull market has seen nothing but upside & over the +10yr run, only experienced 2 instances of c. -20% pullbacks… over that period the S&P has climbed by a multiple of 4x, with the Nasdaq-100 double that at +8x multiple

Maybe the historical returns were never the norm, but actually an aberration capturing the left side of asset class returns. Maybe the virus actually turns out to be nothing but an overreaction of just a stronger version of the flu, & whilst we could have quite a massive hiccup on China's growth, asset-classes for the most part in 2020 may end up being unchanged?

Maybe there is so much debt & financial engineering in the system, that the only game in town will always come back to the Fed & other Central bankers? Implying that maybe one way or another the Fed will cut 1-2x (KVP) or by 3x (Jakobsen) this year, keep the liquidity flush, which will once again lead to the bull market of everything (except volatility of course)?

Maybe we should be more attune to the Circles of Silence (CoS), in a social media heavy world where everything is on volume 11… where is the volume turned low or has even been muted?

Maybe's KVP view of US vs. RoW outperformance to dominate 2020, as well as not being able to own enough US duration is plain wrong? Maybe KVP should can the keto, meditating & intermittent fasting, running & grappling lifestyle & just take 6 months of being the undisputed King of Sofas, Netflix & Gaming (countdown to Cyberpunk 2077)?

It's a priceless framework to now & then invert everything in your life, from investment decisions, trading & positioning, to life-time goals, habits, commitments, the stories we tell ourselves, how we treat others, what we put up with, who we hang out with, etc.

Enhanced Perspectives => Enhanced Context => Enhanced Opportunities
2019-nCoV Update Tue Asia Mrn 11 Feb & Thoughts…
Quick update & thoughts on the Virus since the Yest's check in:
China likely takes at least 2wks before things start going back to normal, yet could be much longer before backlog of orders are fulfilled. Travels is at c. 20% of the Norm & coal consumption c. 15% of Norm to lend some context.

As of this Tue 11 Singapore morning, the China figures we are getting are at c. 43,000 confirmed cases, +1000 deaths & +3,700 recovered. Again this wk should see actual figures across China falling from a confirmed cases – even though that may be slow in feeding into the official figures. You have to keep in mind the capacity problem. Hospitals are like banks, no issue if a few people need their services, yet huge structural & challenges if a LOT of people need their services.

Out of China the countries with confirmed cases over 10 are:

Japan 161 (135 from the cruise ship)

Singapore 45 (+1)

Hong Kong 42 (+6)

Thailand 32

South Korea 27

Taiwan 18

Malaysia 18 (+1)

Australia 15

Germany 14

Vietnam 14

United States 12

France 11

Macau 10
Have a fantastic, gratitude & abundant filled wk ahead everyone, stay healthy as well as keep your mind open to profitable & abundant opportunities. Life happens for us, not to us.



Namaste,

-KVP
-
Some Anchor Pieces from #SaxoStrats:
You can access both of our platforms from a single Saxo account.