How higher oil prices could push US consumer confidence lower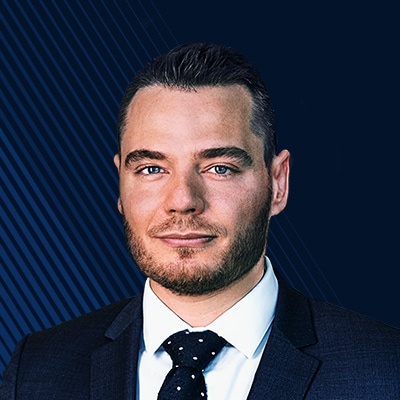 Christopher Dembik
Since the election of President Trump in November 2016, US regular gasoline prices have risen by around 65%. Crude oil prices and US CPI tend to evolve in the same direction over time, which is not much of a surprise. After all, significant fluctuations in oil prices lead to major swings in headline price inflation due to the fact that oil fuels a majority of transportation needs and is a key raw material used in a wide range of consumer products.

We have seen the effects of major oil-price changes following the protracted decline that started in mid-2014.

That being said, we should naturally expect a transitory boost to US headline CPI in the coming months. It may not change much in terms of Federal Reserve sentiment since it focuses more on core CPI, but it will certainly affect consumer behaviour if prices continue to rise.
Generally speaking, higher oil prices are passed on to consumers which ultimately curbs disposable income (with lower-income individuals hit particularly hard). The current rally in crude has not significantly impacted consumer confidence yet, as we can see in the chart above. US consumer sentiment is still close to its pre-crisis level; the main reasons for this are tax reform, the consumer lending, surge and the labour market performance, which has positive spillover effects on consumer confidence.

The tax cuts have temporarily offset increases at the pump and, in previous years, Joe Sixpack often resorted to credit in order to maintain his purchasing power. However, as a consequence of higher interest rates and tightening credit conditions, access to credit is more complicated and the most fragile households are already starting to face serious difficulties, as evidenced by higher delinquencies rates (automotive loans, credit cards, et cetera).

Outside of the US, the low USD exchange rate has helped to mitigate the consequence of higher oil prices and, in many developed countries – notably in Europe – governments have implemented systems devoted to cushion rising gas prices.

The risk with the current oil rally is that higher prices will start to produce adverse effects. Consumption shows signs of weakening after a first quarter that saw the slowest pace of consumer spending in nearly five years – if oil prices do come to impact this metric, the effects could be severe.

Some data are already confirming that fear: due to oil prices, the last Bloomberg weekly comfort index declined to 55.8 from 56.5 – the biggest drop since September 2017.

The worst-case scenario, which would see higher oil prices substantially affecting the pocketbooks of consumers and pushing the Fed to hike more than expected – has not yet happened. With a November midterm election looming, the Trump administration will do its best to avoid an unwanted spike in gasoline prices and can count on Saudi Arabia as the Kingdom has recently confirmed its commitment to stable oil prices around the threshold of $80/barrel.

However, as we have learned the hard way in recent years, forecasting the evolution of oil is a complicated task in which we end up being wrong more often than we would like. What we know for sure is that higher oil prices are another reason to proclaim that the Goldilocks era has reached its end.

We are entering into a new economic paradigm: the USD is rising, economic conditions are less favourable (especially in the US), and geopolitical risks are pushing both oil and risk aversion up.
You can access both of our platforms from a single Saxo account.