APAC Global Macro Morning Brief – Happy Macro Thu 7 Nov 2019: Master of Ceremonies…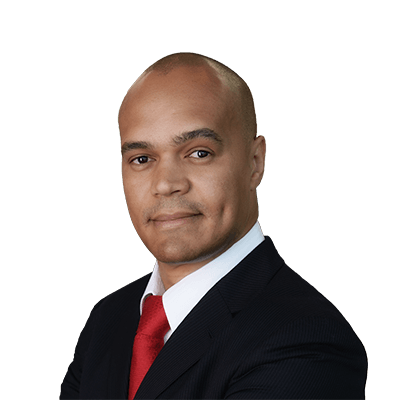 Kay Van-Petersen
Global Macro Strategist
Summary: Morning APAC Global Macro & Cross-Asset Snapshot
---
(Note that these are solely the views & opinions of KVP, they do not constitute any trade or investment recommendations of any kind.)

To see this wk's Macro Monday click here


APAC Global Macro Morning Brief
Happy Macro Thu 7 Nov 2019: Master of Ceremonies…
KVP always thought MC gave one viewpoint to a title, a Master of Ceremonies definitely ups the ante…

I.e. if you are an MC, your like… no biggie… If you are a Master of Ceremonies… your like… this is the Olympics! Tokyo 2020 Baby

Letters, numbers, words & phrases have the potential for great power… use them wisely. Very few people appreciate this, someone who did & still does, is Trump

Speaking of numbers, seeing a lot more chatter on the significance of USDCNH 7.00 handle break lower from earlier this wk. This morning Asia Thu we are sitting at 7.0125, after a +0.15% reversal o/n… this was post the big -0.43% move lower on Tues

The paradox is if the yuan is set to strengthen due to a potential solid & wrapped up trade deal (i.e. tariffs are taken off), it does so when we are still seeing continued signs of a slowdown in China. I.e. the stronger currency is not going to do them any favors

Still in a global world of investing & trade, almost everything comes with its set of pros & cons. There is quite a bit of divergence among analysts on the street on the direction of the currency, with a median forecast conducted by Bloomberg showing analysts at 7.15 by year end

That likely signals that most people continue to be skeptical about a deal. Think a successful deal (with tariffs eliminated – this is a key concern that Beijing has been adamant about from the very beginning) likely takes USDCNH to the 6.80 – 6.90 range, where a deal break would get us back to testing the c. 7.20 lvls we got close to previously

-

When we're right, we are right. So those that attended the exclusive vip lunch that we host in Singapore will recall that we were bears to infinity on Uber just prior to its IPO debut. The stock has continues to make new lows, as we approach the end of its lock-up period

The stock closed yest at $26.94, that's -40% from its IPO strike of $45. Lyft has pretty much fared the same down c. -40% to 42.92, from its IPO strike of $72. Zero view from KVP on the names, think from a business model perspective they need to do possibly one of two things – or hybrid of the two

1. Raise prices – which will crush revenue, lead to less drivers, yet finally to profitability
2. Go Autonomous as soon as possible – talk about consistent 5-star ratings…
3. Combination of the two…

Lastly KVP's rocks Under Armour boxers & gym bag, but not their potential dodgy accounting – this is one to keep on the radar for the value players… end of the day, its still a global & uniquely placed brand…

Not sure at what point the name has value, yet we are c. -33% from the Jul highs with a good portion of that happening over the last few trading days, worth putting on the investigation list. Names & brands like this are always potential take-over targets
-
On the trade noise, looks like things may be delayed… and venues are being considered ruled out & then considered again. Again a lot of moving parts, but this looks like a Dec play at best… Trump = Santa Rally?

for those attending the SG conference this afternoon, rumor has it there is going to be one hell of speaker line-up, awesome panel and a world-class master of ceremonies…

Have an epic day everyone, do something extraordinary for someone. Like drop a massive tip to your friendly coffee maker… plus ask them to give a free coffee/tea to someone later in the day – trust KVP it feels great, he loves free coffee hats off to One-Shot

Namaste

-KVP

Today:
AU: Trade Balance, AIG Construction Index 43.9a 42.6p (so positive uptick)
EZ: GER Industrial Production M/M -0.3%e 0.3%p, ECB Economic Bulletin, EU Economic Forecasts ($1m bet that they don't raise growth forecasts!

😉

)
UK: BoE rate decision plus monetary policy report, Carney speaks at 20:30 SGT (07:30 ET)
US: Weekly unemployment claims 215k e 218k p, 30yr bond auction, Consumer Credit
Other:
You can access both of our platforms from a single Saxo account.