Latest CNY boost now the chief driver of USD weakness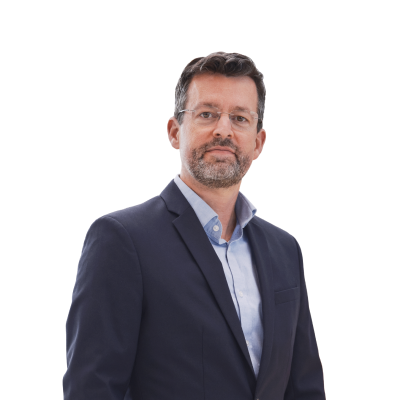 John Hardy
Head of FX Strategy
Summary: The USD sell-off broadened to EURUSD in recent sessions, but CHF and JPY are suddenly weaker and the chief driver of the moment is not the recent Fed pivot but rather China's boost to its currency as we continue to await news on a US-China trade deal.
---
Yesterday's session at least partially eroded confidence that we are seeing the unfolding of a broadening rout for the US dollar, as EURUSD dipped back toward 1.1500 rather than following through higher, and USDJPY found support, while USDCHF and EURCHF jumped higher. More on that below.
For now, it appears the chief new driver of USD weakness is China's persistent move to strengthen its currency, perhaps an attempt to provide additional goodwill as we have yet to see an announcement on a purported trade deal. China's top trade official is headed to Washington for further talks, offsetting some of the relief from recent conclusion of lower level trade talks.
Relying on China to drive a weak USD story is less appealing than the dovish Fed story (for now, the Fed has downshifted as far as it can, and the issue from here is the challenge of circular logic as further Fed dovishness requires signs of strain in financial stability measures, which then sees the Fed more cautious, which then eases financial conditions and allows the Fed to stay on track with QT, etc…).
We could be playing that game for some time while we await incoming data. As for the CNY, there are certainly grounds for fearing that CNY is being man-handled as a backdrop in the top-level US-China trade talks.
The Swiss franc move was sufficiently large to demand an explanation, one we're not entirely sure we can provide, but perhaps the recent evolution of the Brexit situation is a key factor: the idea that no matter what, the UK political leadership will not pursue a no deal Brexit. There is increasing consensus that we are headed toward a significant delay to the Article 50 deadline, a delay that could add to sterling risks on negative implications for the UK economy.
Risks to the economy, however, on uncertainty over the terms of Brexit are not the kind of risks that would drive significant flows into a Swiss franc safe haven on the feared "cliff edge" scenario on risk of systemic financial system disruptions. An
interesting opinion piece
yesterday from Bloomberg aired the idea that May could appeal to a non-partisan spirit and get some of the Labour opposition into the process of defining the next step for the Brexit process, given the stark divide within the Tory party. Regardless, we are far from a Brexit solution but also far from a cliff edge Brexit of any stripe and CHF looks rich. GBP implied volatility is dropping quickly.
Chart: EURCHF

A sharp move in EURCHF after a choppy poke at the key 1.1200 area. Trend-lines are threatened here and with no immediate EU existential risks on the docket, there could be room to run to the upside here into the next obviously pivotal area toward 1.1500.
The G-10 rundown

USD – another aggressive extension higher in China's currency versus the USD is the chief new driver here of USD weakness. Actually a bit underwhelmed by the market's response to the size of the USDCNY rate move.

EUR – EURUSD still above 1.1500, though a bit disappointing that the move didn't extend yesterday – is the move merely a squeeze on speculative shorts as resistance gives way on the recent Fed shift and China's forceful (temporary?) CNY boost?. We would like to believe in the break higher , but need to see the outcome of trade negotiations and the market's reaction.

JPY – the yen is sitting out the action, given reasonably stable risk appetite and more interest in bidding up currencies more leveraged to benefit from global growth if a US-China trade deal is concluded. Watching the recent highs in USDJPY and the 125.00+ area in EURJPY for a sense of relative strength.

GBP – sterling is still offered versus the EUR as we head toward a defeat of May's deal next Tuesday and increasing consensus that we are headed towards a delay. Situation fluid after Tuesday and sterling prone to headline risks. An extension of uncertainty sterling-negative, but perhaps the risk of a shocks lower on cliff-edge no deal threats receding.

CHF – an interesting move yesterday, worth hanging one's hat on as long as EURCHF remains clear of 1.1275-1.1300 zone – but can we build something beyond 1.1500?

AUD – gathering clouds on the domestic credit crunch front and fears that Australia is headed for its first recession in a generation offsetting some of the boost from a sharply stronger CNY.

CAD – USDCAD is grinding lower and could yet challenge the 200-day moving average below 1.3100. If the chart begins to work through there and into 1.3000, we have to ponder whether a more profound reversal is afoot.

NZD – the kiwi is gunning higher versus the US dollar, following CNY's lead as New Zealand avoiding Australia's housing bubble focus. In that light – AUDNZD rally under threat if it transitions below 1.0550.

SEK – the backdrop about as supportive as possible for EURSEK to move lower, but market not biting. Key for next steps could be Monday's Swedish December CPI print.

NOK – EURNOK pushing down through the bottom of the 9.75-9.80 pivot…not yet administering the knock-out blow.

Upcoming Economic Calendar Highlights (all times GMT)

0930 – UK Trade Balance (Nov)
0930 – UK Industrial Production (Nov)
1330 – US CPI (Dec)
You can access both of our platforms from a single Saxo account.