FX Breakout Monitor: Strong risk appetite blasts JPY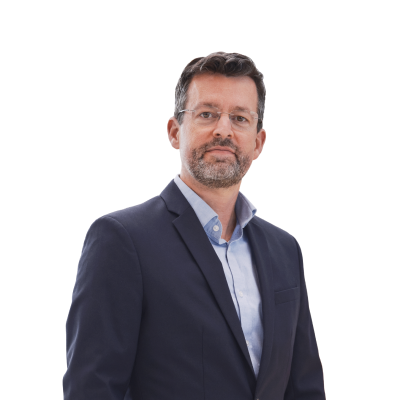 John Hardy
Head of FX Strategy
Summary: Today sees JPY, SEK, and emerging market currencies in focus.
---
For a PDF copy of this edition, click here.


This week, our eyes were focused on whether we would finally see a EURUSD break to the downside and yesterday's ECB produced a "double tease" of what we identified was the key 1.1300 support without managing a close through that level. Today, the price action backed up again, leaving us none the wiser It appears that the European Central dovish shift was less profound than the market was pricing in and next week's busy schedule on the Brexit, FOMC and US data fronts arguably has traders defaulting to sitting on their hands in a case where the ECB brought no real surprising shift yesterday.
Elsewhere today, sterling crosses are gyrating, boosted overnight by a story from the arguably dubious Sun newspaper overnight that the DUP might be amenable to May's deal provided sufficient tweaks were in place on the Irish backstop. The price action reversed, as the EU would also need to be amenable to changing the backstop issue and we certainly still see two-way risk on sterling headlines next week as Parliament will swing into gear on a number of possible initiatives after voting on May's 'Plan B' on Tuesday.
Finally, as we look at below, SEK is making further noise today on the breakout front – we pointed out NOKSEK yesterday and have a look at EURSEK today – and USDJPY and JPY crosses in general look bid, as enthusiasm for risk appetite has picked up after the mid-week dip. The same goes for EM.
Today's FX Breakout monitor

Page 1:
Again, EURUSD managed a new 19-day close yesterday but the range key remains 1.1300 on a daily closing basis and today's price action is so far taking us back away from that prospect. USDJPY is an interesting one on the attempt to close at a new high today – technically the key level looks like 110.00 on a closing basis ahead of a bevy of event risks next week.
Page 2:
Again, note the potential for new highs closes in NOKSEK and EURSEK here (chart for the latter discussed below). Elsewhere, a number of EM currencies are enjoying strength on the comeback in risk appetite, including USDZAR (discussed below) poking at the lows for the cycle and USDTHB riding a fresh push higher in China's renminbi. Other EMs remain close to new highs for the cycle (lows in USD/EM pairs) as well.
Chart: USDJPY

USDJPY is an interesting and difficult breakout candidate, having reversed about half of the brutal sell-off wave from December. Arguably, a close above 110.00 looks locally bullish here, and the pair could see some further support higher if the FOMC meeting produces a less cautious Fed after the December carnage forced more cautious rhetoric in the first days of the year.
A stellar jobs report (
tipped off by Kudlow
yesterday?) might be another source of JPY weakness if US yields pick up on the data. In general, JPY crosses broadly could all be on the bid if risk appetite continues to improve here, as they are nearly all in the same technical boat (save for GBPJPY, which already extended higher due to exceptional sterling strength this week).
Chart: EURSEK

Yesterday we highlighted the NOKSEK close higher and there was some follow-through higher. Today we have a look at EURSEK, which is admittedly still within the range, but bears are watching for a new high close today after the ugly December Retail Sales report released today. A close near here would also be its highest close in about eight weeks, as this 10.30 level looks pivotal. Note the 200-day moving average in play as well a bit higher. A move through 10.35 opens up the range into 10.60-plus.
Chart: USDZAR

USDZAR poking not just at 19-day low close, but also at the lowest level for the cycle as EMs enjoy global risk trade enthusiasm as this week's dip in sentiment has yet to show any wider contagion.
REFERENCE: FX Breakout Monitor overview explanations

The following is a left-to-right, column by column explanation of the FX Breakout Monitor tables.

Trend: a measure of whether the currency pair is trending up, down or sideways based on an algorithm that looks for persistent directional price action. A currency can register a breakout before it looks like it is trending if markets are choppy.

ATR: Average True Range or the average daily trading range. Our calculation of this indicator uses a 50-day exponential moving average to smooth development. The shading indicates whether, relative to the prior 1,000 trading days, the current ATR is exceptionally high (deep orange), somewhat elevated (lighter orange), normal (no shading), quiet (light blue) or exceptionally quiet (deeper blue).

High Closes / Low Closes: These columns show the highest and lowest prior 19- and 49-day daily closing levels.

Breakouts: The right-most several columns columns indicate whether a breakout to the upside or downside has unfolded today (coloured "X") or on any of the previous six trading days. This graphic indication offers an easy way to see whether the breakout is the first in a series or is a continuation from a prior break. For the "Today" columns for 19-day and 49-day breakouts, if there is no break, the distance from the current "Quote" to the break level is shown in ATR, and coloured yellow if getting close to registering a breakout. NOTE: although the Today column may show a breakout in action, the daily close is the key level that is the final arbiter on whether the breakout is registered for subsequent days.
You can access both of our platforms from a single Saxo account.