FX Breakout Monitor: EUR churns over ECB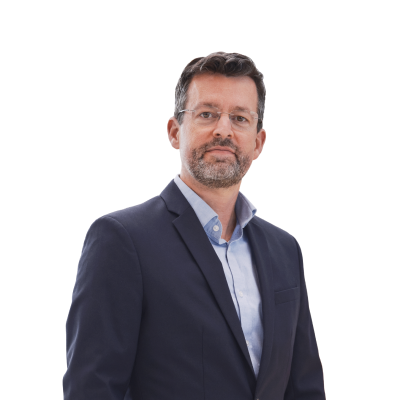 John Hardy
Head of FX Strategy
Summary: Many currency pairs are pinballing around with no sustained directional conviction at the moment, a treacherous environment for momentum traders. EURUSD has been Exhibit One for this kind of behavior for months.
---
Just a bit of housekeeping today as our EURJPY short signal was stopped out at our stop – lowered to breakeven – after the position managed to work into profitable territory for a while before reversing back higher. The euro price action has been jittery over the last couple of sessions, ahead of, and now during, the European Central Bank meeting and Mario Draghi's press conference.

Today's announcement was not the maximum dovish scenario as Draghi failed to flag a rate cut, so the EUR backed off the day's low. Indeterminate price action so far in EURUSD – clearly the 1.1300 area in EURUSD is important on a daily close with significant USD event risk tomorrow over the May jobs and earnings numbers.

Elsewhere, we'll watch the USD closely over tomorrow's jobs reports after the very aggressive repricing of the Fed's policy path from here (we've seen as high as 25% odds that the Fed cuts 100 basis points through the December Federal Open Market Committee meeting.

Breakout signal tracker

The EURJPY signal stopped out at the stop we had lowered to break even after the position had moved as much as 104 pips into profit (1.35 times the distance to the stop from the original entry level – alas there was a time target for taking profit, usually we only look at taking partial profit on price if the position starts moving beyond 2.5 time or more of the original risk).
Today's FX Breakout monitor

Page 1: let's see where EURUSD closes before calling it – ideally a close above 1.1300 is the first sign of an upside break attempt. Elsewhere, USDJPY also a bit heavy again and AUDUSD still poking near the key 0.7000 area. A broader picture emerging on the weekly close could set up breakout interest to the down-side for the USD early next week. But seeing is believing. AUDNZD looking lower on an Reserve Bank of New Zealand comment – but this is against the prior large rally, so the quality of the move in question so far.
Page 2: EURSEK unable to follow through the important 9.60 area once again today - stay tuned there. We discuss USDMXN in the charts below and note that USDZAR has poked to new highs again, while precious metals are having a go at new highs as well. If gold continues higher, it will be staring down the massive overhead level between $1,350 and $1,375 – that's one to watch.
Chart: EURUSD

EURUSD teasing higher once again, and clearly the 1.1300 area is important on a daily/weekly close, with bulls unfortunately staring down multiple levels above there quickly, starting with 1.1375. Pattern traders will look for another strong reversal of this latest attempt for a look at trading back toward the cycle lows.
Chart: USDMXN

The USDMXN breakout to the upside not just about Trump's trade threats, as Moody's yesterday downgraded its outlook on Mexico's sovereign debt and Fitch actually downgrading the rating to the second-lowest investment grade rating. These ratings agency moves haven't impacted Mexico's actual market-based credit spreads over the last couple of sessions, and the risk for traders going long on the breakout here is that Trump tweets that all is well again if he feels that Mexico is responding robustly enough on the border crisis issue to suspend the tariffs scheduled to go into effect on June 10. Volatility likely to remain elevated here locally either way.
REFERENCE: FX Breakout Monitor overview explanations

The following is a left-to-right, column by column explanation of the FX Breakout Monitor tables.

Trend: a measure of whether the currency pair is trending up, down or sideways based on an algorithm that looks for persistent directional price action. A currency can register a breakout before it looks like it is trending if markets are choppy.

ATR: Average True Range or the average daily trading range. Our calculation of this indicator uses a 50-day exponential moving average to smooth development. The shading indicates whether, relative to the prior 1,000 trading days, the current ATR is exceptionally high (deep orange), somewhat elevated (lighter orange), normal (no shading), quiet (light blue) or exceptionally quiet (deeper blue).

High Closes / Low Closes: These columns show the highest and lowest prior 19- and 49-day daily closing levels.

Breakouts: The right-most several columns columns indicate whether a breakout to the upside or downside has unfolded today (coloured "X") or on any of the previous six trading days. This graphic indication offers an easy way to see whether the breakout is the first in a series or is a continuation from a prior break. For the "Today" columns for 19-day and 49-day breakouts, if there is no break, the distance from the current "Quote" to the break level is shown in ATR, and coloured yellow if getting close to registering a breakout.

NOTE: although the Today column may show a breakout in action, the daily close is the key level that is the final arbiter on whether the breakout is registered for subsequent days.
You can access both of our platforms from a single Saxo account.