What to look for from Alibaba's earnings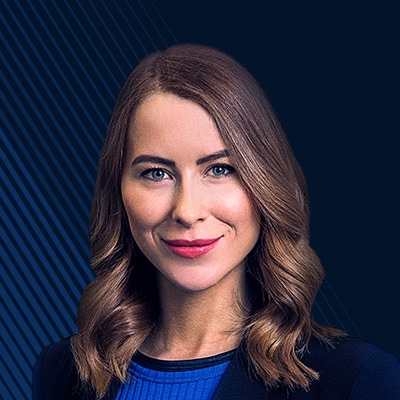 Eleanor Creagh
Australian Market Strategist
Chinese tech behemoth Alibaba reports quarterly results on August 23 before the US open. Alibaba is one of biggest online retailers globally and has a unique combination of business models – picture Amazon, eBay, PayPal,
and
Google. Alibaba surpasses both Amazon and eBay in sales terms through Taobao, Tmall, and Alibaba.com, and represents around 75% of the Chinese e-commerce market.
Like Tencent, the domestic consumer uptake is huge with Taobao boasting approximately 600 million monthly active users.
Despite strong fundamentals, Alibaba has succumbed to the overarching poor sentiment within the Chinese market, and Chinese tech sector and since reaching all-time highs in June shares in Alibaba have fallen around 16% to yesterdays close.
As we have previously noted,
Chinese tech stocks' valuation has been extreme
relative to US tech stocks; historically, a basket of Chinese tech companies trades at a valuation premium to US tech when comparing P/E ratios due to stellar growth.
Alibaba's results will be watched closely given that most of the Chinese tech stocks that have reported so far have failed to meet expectations, confirming the fact that the Chinese economy has slowed somewhat. Shares of internet streaming providers YY and Huya fell more than 10% after they failed to meet market expectations in their forward guidance. Tencent shares fell 6.67% in the US after reporting weaker than expected numbers, dragging down other internet stocks including Momo and Weibo. JD.com also reported weaker than expected Q3 revenue outlook and as with all other Chinese tech companies, the market punished the outlook.
Despite the sector still maintaining a high growth rate, given the high multiple these stocks trade on the onus is on them to continue delivering. Given that the majority of Chinese tech stocks that have reported so far have given weaker than expected forward guidance, we have seen a sharp revaluation across the sector as a whole.
There are currently 49 sell-side analysts covering Alibaba, of which 48 have a buy rating with one hold rating. The average 12-month price target is $240.50 which represents a 35.2% premium to yesterday's close. The Bloomberg consensus is for June quarter revenue of RMB80.78bn ($11.75bn) which represents an increase of 61% annually and adjusted EPS of RMB8.17 (US$1.19). Given that Alibaba is trading at 16% below its June highs, strong results spell a rally in Alibaba.

Despite sell-side analysts' bullish recommendations, there is currently a large amount of short interest, with 9.26% of the float sold short as sentiment has been so poor surrounding the Chinese tech sector with trade frictions raising concerns as well as slowing economic growth in China. The number of shares sold short has been growing throughout July, implying that short sellers are growing in confidence. In the event of a strong report this could add fuel to a rally as short sellers cover their positions.

Looking at the options market, short-term options traders are bullish on the stock. The weekly Sep 21 put/call open interest ratio is at 0.53, the average ratio being usually around 0.70 for stock options. The lower than average number indicates more calls purchased relative to puts. This means that more options traders are moderately bullish on the stock. However, given the high level of short interest it is likely that some of these calls will be hedges from short sellers to limit losses.

Looking at the overall picture, sentiment is mixed with sell-side analysts and options traders bullish on the stock but short sellers being somewhat pessimistic.

If you are a long-term investor the fundamentals are strong for Alibaba and the recent pullback in price could present an opportunity. Alibaba enjoys a dominant position in the Chinese market and has increased its footprint both domestically as well as into new markets, leaving it firmly placed for expansion in the coming years. The Chinese middle class will grow from 12% of the country's population in 2009 to 73% in 2030, according to OECD statistics. These demographic shifts have unleashed a wave of consumer spending in China from which Alibaba benefits. The company operates two of China's most popular online market places, Taobau and Tmall, which are the go-to options for products and services online.

Surveys have shown more than 66% of shoppers prefer these marketplaces above others. The interconnected marketplaces drive traffic to each other, which lowers user acquisition cost. Alibaba is more than just online retail, as well, having expanded towards branded convenience stores and a "new retail" model with its Hema supermarkets to combine offline and online and expand their target market.

Alibaba's Lazada aquisition has allowed the parent company to establish a network in growth areas like Indonesia, Malaysia, Philippines, Singapore, Thailand, and Vietnam. This expansion gives Alibaba's third party merchants access to 200m additional active internet users in an underpenetrated e-commerce market.

Alibaba also owns a 33% stake in Ant Financial which contains the WeChat pay competitor Alipay. AliPay holds around 50% of the mobile payment market by transaction volume. Alibaba has created lifestyle ecosystems for the ever-growing consumer-centric economy in China.

Alibaba is investing for growth in the longer term with development of Alicloud, and investments in AI and machine learning. These investments put pressure on margins in the short term but the company is investing for future growth. Long-term investors can forgo a drag on margins in the short term as profit will be higher in the long term.

Alibaba is an attractive way to play Chinese consumption and mobile technology trends with increasing consumer disposable incomes and consumption trends and increasing internet and mobile adoption.

Trades around the earnings report

If you are long the share, you could replace stock with call options and reduce your capital exposure in the position whilst still participating in any upside.

Call Spread: The recent pullback in Alibaba stock could present a buying opportunity heading into earnings. Options traders looking to exploit this could consider a bull call spread. However, if the stock fails to move up sharply you could make very little or lose your premium.

Put Sell: If you are taking a more market-neutral approach, selling out of the money puts could be a good strategy. Provided Alibaba stock does not trade below the strike price before expiration you will retain the premium; if the stock trades below the strike price you be assigned 100 shares for each contract sold.

What to look for in the report

Investors will look for Taobao and Tmall revenue growth, impact of offline retail and Cainiao logistics investments, Alicloud growth, Starbucks partnership details, margin squeezes, and the impact of trade tensions.
You can access both of our platforms from a single Saxo account.