US equity valuations remain resilient; Sony zooms in on dot-com record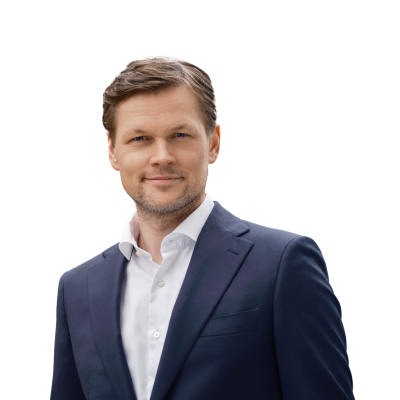 Peter Garnry
Head of Equity Strategy
Summary: Equities are defying all negative forces from China slowing down, inflation pressures building, commodities rallying, and yields moving higher. In the short term it seems investors will rather hold equities and than bonds in quest to protect capital from rising inflation. In today's equity update we also take a look at Sony which has delivered a stunning turnaround over the past nine years and is zooming in on the all-time high set around the dot-com bubble period 21 years ago.
---
Despite inflation expectations are rising faster than nominal yields, China is slowing down, and a new potential commodity super cycle and supply chain constraints are impacting profit margins in the Q3 earnings season, global equities continue to rally with S&P 500 closing at a new all-time high on Friday. Our equity valuation model with the latest data for October shows that broad-based equity valuations on US equities were a tiny inch from setting a new all-time high. This is a remarkable feat by global equities and it seems like for now that investors are favouring equities over bonds amid rising inflationary pressures. We agree with that assessment and history shows that equities are able to absorb inflation well in the short-term, which brings us to the more serious question of sustained inflation.
If the world is moving into a world of sustained higher inflation rate and nominal yields suddenly reflects that then global equity valuations will be reset to a lower level causing a substantial drawdown in equities. Our view remains that the themes investors should be overweight are mega caps, cyber security, semiconductors, logistics, India, and the commodity sector. Rising inflation and interest rates will also penalize companies with high debt leverage and low profit margins.
The stunning turnaround of Sony
Today's price action in Sony is sending the shares closer to close the drawdown from the dot-com era with the shares up 1,641% in total return terms since the lows in October 2012 or 37.4% annualized. This is a remarkable turn of events for the Japanese technology company which was predicted to hit the dust bin. Sony is now only 5.2% from making a new all-time high in total return terms ending the 21-year drawdown that started at the peak of the dot-com bubble.
Sony released their recent earnings last week increasing their FY guidance for operating income to JPY 1.04trn up from previously JPY 980bn driven by strong performance across of business lines. According to the company itself, the sprawling businesses across music, TV, entertainment, and cameras have helped the company weather the pandemic.
The company has benefited from increasing operating margin with the EBITDA margin at 17% over the past 12 months up from 12.8% in FY18 (ending 31 March 2018). Based on forecasts for this year's free cash flows of JPY 716bn the company is valued at 3.9% free cash flow yield which makes the technology company valued on par with the sector. Given the low growth outlook from analysts much of the continued performance has to come from a better mix of higher margin businesses. Apple for example is valued at 4.3% free cash flow yield and has arguably a more robust and recurring business model than Sony. The bull case for Sony is the growing share of revenue and profits coming from its Game & Network Services segment (PS5 ecosystem) which will help the company grow cash flows.
You can access both of our platforms from a single Saxo account.