The $10bn vaccine surprise, dangerous EV stocks, and value trap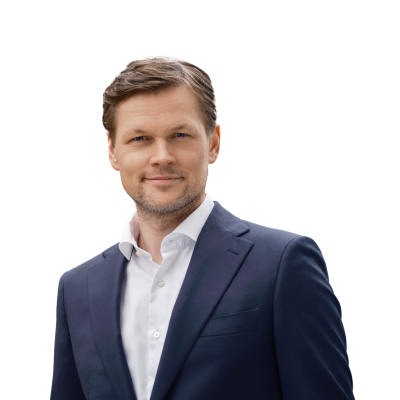 Peter Garnry
Head of Equity Strategy
Summary: In today's equity update we focus on the EU has announcement that it expects to spend $10bn on Covid-19 vaccines which will benefit companies such as Pfizer and BioNTech. We also put out a warning on EV stocks which have gone bonanza lately defying any logic and exposes investors to a potential violent correction when the speculative flow changes. Value stocks were the big thing when the Covid-19 vaccine was announced with rates going higher, but the entire trade has reversed again likely wrongfooting many investors. As long as the US 10-year yield stays below 1% we advise investors to hold the powder dry for the value stocks rotation. Finally, we take a look at global equities and valuation, and why we are positive on emerging markets.
---
It has been a quiet week with the market pausing after the positive response to the Covid-19 vaccine announcements. The two most interest stories in equities this week are Nvidia and Workday both indicating a slowdown in technology spending by enterprises as Covid-19 uncertainty is beginning to impact business decisions in this part economy. The other important story came today with news that EU could pay as much as $10bn for vaccines against Covid-19. Judging from analyst expectations we can see that BioNTech (BNTX:xnas), the partner with Pfizer, stands to benefit the most from the vaccine with revenue expected to increase to €5.3bn in 2021 up from €449mn in 2020 with expectations of free cash flow in 2021 of €3bn which is a high number relative to the current enterprise value of €18.3bn. But this high forward free cash flow yield reflects an unknown future past the Covid-19 vaccine for BioNTech. Because will there we a recurrent need for the vaccine or is so effective that Covid-19 will be completely eradicated.
There will be a day of reckoning in EV stocks
As we talked about in today's podcast, electric vehicle stocks are gaining momentum again in what has been a sheer bonanza in the past couple of weeks. This part of the equity market is driven clearly by speculative behaviour and an overweight of retail investors that are not looking at valuations. To give an idea of the speculative nature look at a small EV company called ElectraMeccanica, which makes three-wheeled electric vehicles, which has seen its shares up by 286% in only three weeks. The company is worth $675mn and is not expected to reach more than $100mn in revenue until 2023. This is the type of discounting the market has not seen since the dot-com days and should be a clear warning signal to investors. There is a lot of speculation that the incoming Biden administration will increase the EV tax credits increasing the incentive for purchasing EVs. While we are bullish on the green transformation theme over the coming decade this part of the theme is clearly getting overvalued and we think investors should think about reducing positions in EV stocks as an ugly correction is overdue.
Value trap once again?
It should have been the big rotation when rates were rising following the Covid-19 vaccine, but as we said repeatedly on our podcast it could become a false breakout and so far our hesitance against value stocks has been right. Value stocks are right highly correlated to interest rates and thus value stocks are a play on economic growth and potentially higher inflation. It is not a bad trade for 2021, maybe second half, but investors must be patient. It is not certain that value stocks will outperform growth stocks by a lot just because rates go up. Growth stocks are still compounding earnings at a much higher level and thus even with modestly higher rates they could continue to outperform value stocks. We will not tactically be positive on value stocks until the 10-year yield is above 1%.
We are positive on equities in 2021
On a higher macro level, earnings expectations for next year are slowly coming higher and we remain constructive that equities will deliver a strong positive return in 2021. With the free cash flow yield at 5.9% in the MSCI World Index equities are attractively valued against bonds. The main risk to an equity rally next year is an economic slowdown, but we put that risk at a low probability as we believe governments and central banks will continue to provide stimulus, and especially China will ease financial conditions in the new year in a response to what seems to be too tight financial conditions which means that emerging market equities will likely do quite well 2021.
You can access both of our platforms from a single Saxo account.