Saxo Equity World Cup: Russia to win opening match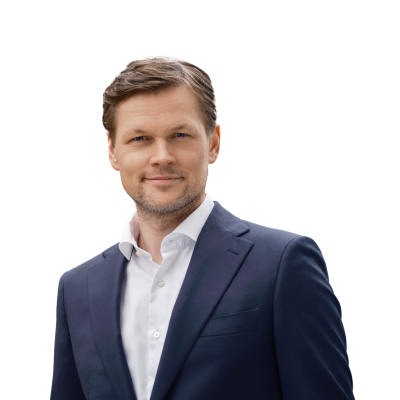 Peter Garnry
Head of Equity Strategy
For a complete list of five-year price charts for all stocks in Saxo's 2018 Equity World Cup, click here.
The 2018 FIFA World Cup kicks off on Thursday at 18:00 local time in Luzhniki Stadium in Moscow with the opening match between the host Russia and Saudi Arabia. According to FIFA's World Ranking table the two countries are equally good with Saudi Arabia ranked 67th and Russia ranked 70th. Given that Russia is playing at home with a large crowd cheering it on, our prediction for the real match is for Russia to win. But as announced on June 1, we have devised a Saxo Bank World Cup equity challenge where every country is represented by one stock. Russia is represented by Gazprom, the world's largest producer of natural gas, with $118.7bn in revenue in the last 12 months. Saudi Arabia is represented by SABIC (Saudi Basic Industries), the fourth-largest chemical producer in the world and $41.2bn in revenue in the past year.

The game rules are that the stock that has the highest total return since midnight June 13 at the end of the match being played will win the match in our equity challenge. In the case Gazprom vs SABIC our prediction is that Gazprom will win despite the fact that stock has underperformed in the past three months. SABIC has recently posted strong quarterly results (excluding restructuring costs) as management is beginning to fight high labour costs. Despite strong fundamentals and good momentum we don't think this is enough. Gazprom has seen a good bounce back in profits over the past year with surging oil and natural gas prices, but the weak RUB has been a major drag on performance. But during World Cup there could be a decent inflow of funds into RUB from tourists and fans visiting the country. This could in theory create some tailwind for the RUB and Gazprom, creating a potential joker in the match against SABIC. In addition, our global equity factor model on global stocks has a high rating on Gazprom driven by an attractive value and good momentum over the past year.


Gazprom vs SABIC on total return in % measured in USD the past three months:
On Friday we have three other matches. Here are our predictions:

Egypt vs Uruguay

In this match it is Commercial International Bank Egypt SAE (CIB) vs Uruguay 9.875% 2022 government bond (local). Uruguay has no liquid publicly-listed stocks so the country is represented by a government bond with a couple of years to maturity. Our prediction is that CIB will generate the biggest returns simply from being more volatile but also because Egyptian equities (in USD) have stopped the bleeding that began in early May and may experience a short-term rebound. While CIB is a well-run bank it operates in a volatile macro environment with the Egyptian government running a twin deficit across the current account (-4% in 2018) and the budget (-8.7% in 2018). On top of this, inflation was very high in 2017 at 23.5% though it is expected to cool to 15% in 2018.

Prediction: Egypt wins

Morocco vs Iran

In this match Morocco is represented by Maroc Telecom and Iran is represented by Brent crude oil. The current trade sanctions mean that we have no access to prices from Iran's stock market so the best proxy on the country is its largest export good, which is oil. Maroc is classic EM telecom company but is in a maturing market, as evidenced by the low organic growth rate of around 1%. While the stock price has gone up 35% in USD since 2015, recent performance has been more muted given the pressure of late on EM. Brent crude on the other hand has been a strong contender the past year, rising rapidly with the oil market being more balanced and with Iran recently partly shut off by US sanctions. Our prediction is that Brent crude will continue to be bid and will win against Maroc Telecom.

Prediction: Iran wins


Maroc Telecom vs Brent crude oil:
Portugal vs Spain

In this match determining who will triumph in the Iberian peninsula, Portugal is represented by Galp Energia, the country's largest integrated energy company. Spain is represented by Banco Santander, one of Europe's largest commercial banks. Santander's share price has been hit hard by the sell-off in Italy caused by radical proposals from the new populist government in that country. The event spooked investors and revived the idea of a broken euro and a broken Europe. As a result, all European peripheral assets were sold off. It is our prediction that Santander's shares could see a mean reversion short-term and as the stock is more volatile than Galp Energia we think the odds favour a bet on Santander. Our equity factor model has a total score on Santander of 0.39 vs 0.29 for Galp Energia, so our factor model supports our short-term views.

Prediction: Spain wins


Galp Energia vs Banco Santander:
We will follow up on the above predictions on Friday and provide new forecasts for next week's matches too.
You can access both of our platforms from a single Saxo account.