Nikola down 27% in pre-mkt; Will Tesla reveal battery breakthrough?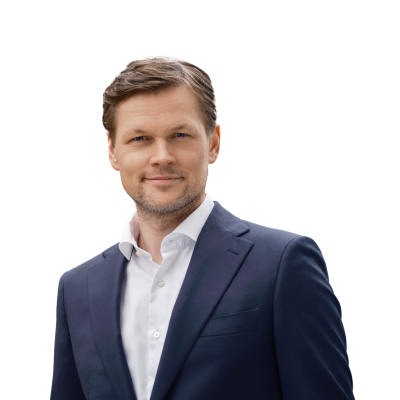 Peter Garnry
Head of Equity Strategy
Summary: Nikola shares are down 27% as the CEO and co-founder is stepping down adding another confusing layer to the fraud allegations and questions about the company. Tesla will host its annual shareholder meeting tomorrow together with a 'Battery Day' which could potentially reveal technological breakthrough in the cell design and production costs, so this could have an impact for the entire car industry. In this equity research note we are also taking a look at HSBC which is suffering today with banks in general over uncertainty related to the rise in COVID-19 cases in Europe and talks about HSBC being added to China's "Unreliable entity list". Lastly, we talk about the VIX future curve and how it is pricing volatility post the US election.
---
Ten days ago, we wrote about Nikola when its shares plunged due to harsh fraud allegations by a short seller research report. The CEO and co-founder Trevor Milton promised a fierce defense of him and the company, but it all ended with nothing and the company later admitted to some of the claims in the report. Recently the Justice Department and SEC announced that they had started a probe into Nikola and the allegations against the company. This morning the company announces that Trevor Milton is stepping down and the chairman of the board will take over as interim CEO. The press release is vague and makes it sound like this was a natural leadership transition. The market is not buying it sending the shares down 27% in pre-market trading. It also raises many questions for GM that has just recently invested $2bn in Nikola, but the US carmaker is out saying it will work to close to deal so apparently, they still believe in their due diligence.
'Battery Day' will show Tesla's lead in battery technology
Tesla will host its annual shareholder meeting tomorrow at 16:30 EST (after the US market close) which will include a "Battery Day". This has got investors excited to an extent that we have not observed since Steve Jobs' big product announcements. What can we expect from Tesla? The Japanese media outlet Nikkei reported back in August that Tesla's partner in battery production at the Nevada Gigafactory has committed in internal documents to invest $100mn in upgrade the manufacturing plant for new cell production. This could mean two things. Either it is an expansion of the existing manufacturing process due to demand or it is a modification upgrade to make it ready for new cell design. We are leaning towards the view that Tesla will most likely reveal a new battery design which will increase energy density, which potentially could unlock a smaller city car with good range, and at a lower price point due to better manufacturing process. In any case, Tesla will likely show the world that it continues to have a lead against the old carmakers in battery technology.
Are banks dying?
Banks are hit hard in today's trading session with news over the weekend that HSBC could be added to China's "unreliable entity list" which aims to punish companies that are a security issue for China. The overall sentiment in equities and the economy over the rising COVID-19 cases in Europe are also pulling banking stocks down. The STOXX 600 Banks Index is now only 5% from reaching its absolute low point on record since 1986. We are talking about an industry that continues to be weighed down by regulation, special taxes, and a low and flat yield curve coupled with low loan demand. We remain negative on banks long-term and believe investors should be underweight.
VIX futures are pricing tail-risk event around US election
Part of the process in writing our Q4 Quarterly Outlook, which this time is a special edition with focus on the US election on 3 November, we looked at various aspects of previous US elections. In the 31 elections in the period 1896-2016 we found that the average daily volatility is around 1% or 16% annualized. This is significantly below the current VIX futures (pricing 30-day forward implied annualized volatility) curve which is above 30 for the months October, November, and December. Only after the elections in 1916, 1932 and 2008 did we observe such high realized volatility.
You can access both of our platforms from a single Saxo account.