How much can equities take?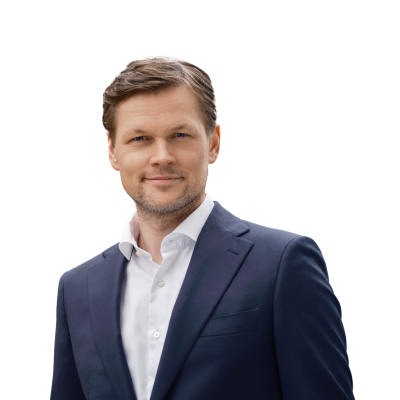 Peter Garnry
Head of Equity Strategy
Summary: Equities ended last week on a surprisingly strong note given the repo market uncertainty and mixed macro numbers. This week is off to a worse start with South Korea exports hitting biggest decline in a decade and Germany PMI figures underscoring that the country is in a recession. The main question is now when the manufacturing weakness is hitting services; our take is that it could come soon. In today's equity update we also discuss energy stocks, Thomas Cook bankruptcy and SoftBank implication of the failed WeWork IPO.
---
In today's session we are finally seeing the weight of bad news having an impact on equities with European equities down following Asia. South Korea exports (Sep P) were down 21% y/y which is the biggest drop in a decade led again by the semiconductor industry. As if this was not enough Germany followed up with a manufacturing PMI (Sep P) this morning at 41.4 cementing the fact that Germany is in a recession. Euro STOXX 50 futures are down 0.8% and rates are higher across the board while EUR is slipping against the USD.
The most important question now for investors is when the manufacturing recession evident across many OECD countries will begin to have spillover effects into the services sector and the broader economy. As year-end approaches many companies may readjust their cost structures to be leaner going into a new calendar year. Fourth quarter is known to be the kitchen sink quarter on write-downs and layoffs, so if sentiment has finally become weak enough for companies then layoffs could be accelerating over the coming three months.
Later today we will get two important macro figures from the US with the first being Chicago Fed National Activity Index out at 12:30 GMT expected to rebound in August but also expected to still confirm that the US economy is operating below trend growth. The second macro print is preliminary US PMI figures for September is expected to gain m/m, but so was Germany's manufacturing PMI.
On top of weaker macro data, the situation in the Middle East is getting more and more tense with the US deploying additional military forces in Saudi Arabia. Iran's president warned that foreign forces are threatening the security of the Gulf. This news is likely to increase the geopolitical risk premium in oil. But how should investors play this in equity markets? While oil services stocks have been battered over the past five years down 60% it's not the preferred option to be long risk in oil and Middle East tensions. Oil services stocks depend on a credible trajectory for higher capital expenditures which is not the case with oil majors in conservation mode. The best way to play the risk premium in oil is to be tactical long in oil and gas stocks where the short-term higher oil price feeds into the bottom line.
In US politics the 2020 election is heating up with Democratic Presidential candidates fighting to be the party's nominee and over the weekend the Iowa Democratic Presidential Caucus (key state) poll showed a +2 points lead for Elizabeth Warren over Joe Biden. This is a dramatic turn of events as Biden had a +10 points lead only a few weeks ago. Warren is apparently getting voters from Sanders as the political profile has large overlaps, but Warren's surge is making Wall Street nervous because her campaign is running on a quest to radical change the US which includes a hefty wealth tax to close the wealth gap.

Thomas Cook Group shares were down 97.5% as of Friday's close since the peak in Q2 2018. Over the weekend intense talks between the company and its creditors failed and the travel company has filed for compulsory liquidation. One's loss is another's gain, so it's not a big surprise to see the competitor TUI up 8% in early trading. Given the size of Thomas Cook in the European travel market the positive dynamics for TUI could extent for a year.
The disastrous WeWork IPO forcing the company to lower its valuation from $45bn to around $10-15bn is taking another turn with SoftBank, its largest shareholder, planning to demote the CEO and co-founder Adam Neumann on an extraordinary board meeting today. A good discussion and overview of what's up and down around the WeWork sage comes from the NYU professor Scott Galloway in his recent analysis last Friday. Since WeWork is not publicly listed the implications for investors in public markets are instead through SoftBank, which is listed in Japan, which will undoubtedly see large write-downs on its WeWork holding in its famous Vision Fund. The failed WeWork IPO extend beyond WeWork and lower across the board valuations in Silicon Valley based start-ups as corporate governance is likely to become a more important factor going forward.
You can access both of our platforms from a single Saxo account.