Earnings Watch: Can Tesla growth continue to support valuation?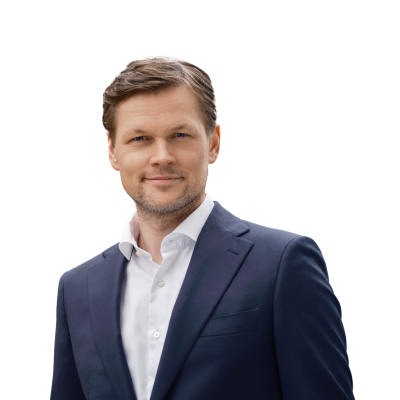 Peter Garnry
Head of Equity Strategy
Summary: This week the mega cap stocks will reign in markets with earnings releases from major companies such as Microsoft, Apple and Facebook that combined as a 13.5% index weight in the S&P 500. On top of earnings from these technology giants, earnings from Tesla will be closely watched as the 867% rise in the stock price the past year has increased expectations and the big question is whether Tesla can deliver. Even if Tesla fails against expectations the scarcity of pure plays on the transition to electric vehicles will likely insulate Tesla for some time.
---
The Q4 earnings season is in full swing with around 70 companies in the S&P 500 having reported earnings with so far, a surprisingly high positive surprise ratio on earnings. Earnings growth q/q in the S&P 500 is currently 1.6% but could rise as more earnings releases are published. This makes US earnings less good than their counterparts with earnings growth q/q in the MSCI World Index at 3.4%. Measured against Q4 2019, S&P 500 earnings are down 9.1% compared to a decline of 5.7% for MSCI World. On top of a good Q4 earnings season so far, we now are got proof that vaccinations are working in Israel with a 60% drop in hospitalizations among people above 60 years old three weeks after the first vaccine shot and Israeli health authorities says a positive impact can be measured on new cases even earlier. This is bolstering the economic outlook which will be turbocharged with new US stimulus and will likely continue to push dividend futures on S&P 500 up closing the 2022 growth gap that arose during the pandemic.
The list below shows the most important earnings releases this week. The ones marked with bold red font indicates those stocks we guess have the biggest potential impact on sentiment in equity markets or provide valuable insights for macroeconomic analysis.
Tuesday:

Verizon Communications,

Microsoft

,

LVMH

, Texas Instruments, Starbucks, AMD, J&J, Novartis,

NextEra Energy

,

Raytheon Technologies

Wednesday:

AT&T,

Apple

,

Tesla

,

Facebook

, ServiceNow, Abbott Laboratories,

Boeing

Thursday:

Visa

, Mastercard, Comcast, Danaher, McDonald's

Friday:

Keyence,

Caterpillar

, Charter Communications, Eli Lilly,

Chevron

,

SAP

, Honeywell
Today's earnings preview will focus on Tesla (see below) but there are four other stocks that are important to watch as well. Microsoft, Apple, and Facebook are together around 13.5% of the S&P 500 and will thus have enormous impact on the index. Intel reported strong earnings and revenue growth in its datacenter business which should bode well for Microsoft which will also enjoy tailwind from the ongoing work-from-home trend. Apple will most likely show strong results due to the holiday in Q4 and publish a strong outlook given the indications we have got from the company's supply chain. NextEra Energy reporting tomorrow will also be interesting to watch as the green transformation theme is still in high demand among investors.
EV scarcity will likely insulate Tesla for now
Tesla has been on fire the past year up 687% catapulting the stock into the S&P 500 back in December and becoming the fifth largest index member. Pure electric vehicle producers such as Tesla, NIO, and XPeng have enjoyed strong demand and interest from investors pushing valuations to levels many analysts and traditional institutional investors have difficulties justifying. We are in the process of updating our green transformation equity basket and will soon launch it as a basket with performance updates. During this process it has become clear that within the green transformation but also the transition to EVs there are only three real pure plays with Tesla being in the leading position. As long as the other carmakers derive the majority of their revenue from internal combustion engine cars investors will likely continue to support Tesla's valuation. It is simply a question of scarcity in terms of betting on the transition to EVs. This will insulate Tesla for some time against disappointments.
You can access both of our platforms from a single Saxo account.