Crypto Weekly: Visa and PayPal deepen crypto commitments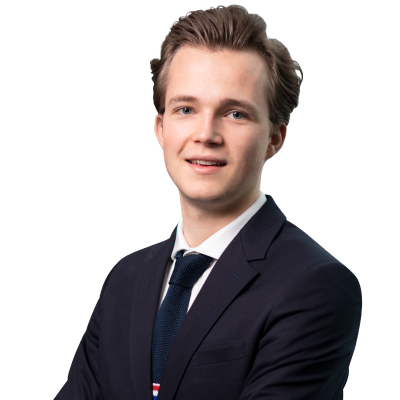 Mads Eberhardt
Cryptocurrency Analyst
Summary: Visa carries out the first test to settle stablecoins directly on its network in return for a payment processed. PayPal is about to let users pay with cryptocurrencies at its merchants. The use of Bitcoin for remittance payments skyrocketed in emerging markets last year.
---
Card issuer settles the first Visa transaction in USDC on Ethereum
As we reported a while ago, both Visa and Mastercard are working to bring on crypto-related services onto their network, respectively. Visa is publicly working on two distinct services. First, Visa is set to launch a service for banks this year providing easy access to trading cryptocurrencies. Second, Visa has been working on enabling settlements in the second-biggest stablecoin called USDC directly on its network. Yesterday, Visa confirmed that it has launched the pilot program of this service. Additionally, the payment processor said it has successfully completed the first test as Crypto.com has send USDC on Ethereum to Visa's wallet to settle a payment. Thereby, Crypto.com does not have to send fiat to Visa whenever users use a Visa card issued by Crypto.com. Instead, the new procedure enables the issuer to settle directly in USDC. In the future, Visa will also offer merchants settlement in USDC. This enables instant settlements of merchants instead of having them wait several weeks for their settlement to go through.
PayPal to let users pay with cryptocurrencies
PayPal launched buying and selling of cryptocurrencies in October 2020. At that time, it was expected that PayPal would let users pay merchants using their cryptocurrencies sometime in 2021. As expected, PayPal will shortly let users pay with their holdings in Bitcoin, Ethereum, Litecoin, and Bitcoin Cash, the company confirmed today. When users pay using cryptocurrencies, the selected cryptocurrency will instantly be converted to fiat to settle the merchant. The conversion will occur without any fees on the users' end, and without any additional costs for the merchant compared to traditional PayPal payment types. However, as users are not able to deposit cryptocurrencies to PayPal, they need to buy them through the company, which is subject to heavy fees. PayPal will send out an official press release later today describing the service in detail. The press release will likely consist of the exact date for the roll-out, which is expected to take place within some months.
Bitcoin sees growth in usage in developing countries
According to Quartz, the usage of Bitcoin in developing countries skyrocketed last year, based on data from Chainalysis. Bitcoin is mainly used for remittance payments as it is significantly cheaper and faster compared to services like Western Union and MoneyGram traditionally used. It is especially Nigerians who are using Bitcoin to make payments into the country. This is happening to such an extent that the Nigerian central bank is now paying citizens to use official channels for payments. The surge in Bitcoin transactions also occurred in other emerging markets last year like Latin America, India, and Southeast Asia. However, the problem with Bitcoin for this purpose is the extreme volatility. As a result, it is likely just a matter of time until citizens in emerging markets adopt stablecoins, especially for remittance payments.
You can access both of our platforms from a single Saxo account.