Crypto Update: Into the ether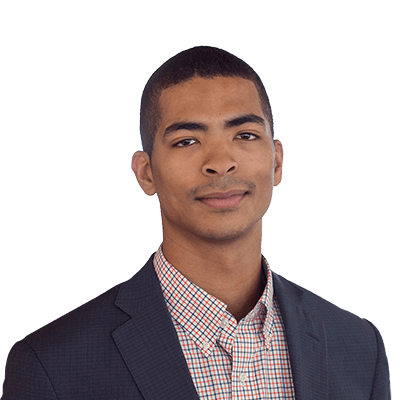 Jacob Pouncey
Cryptocurrency analyst, Saxo Bank
This week the entire crypto market cap fell 3% to under $225 billion. Bitcoin fell by 1% and Ethereum fell by 12%. The trading cross ETHBTC is at its lowest levels since November 2017. The entire cryptocurrency market was trending up for most of the week, but earlier this morning there was a substantial selloff in Bitcoin and Ethereum. This selloff completely retraced the top coins' previous week of gains in less than half an hour.

The last three weeks appears to be a bounce from the previous selloff. Another day of falling prices could signal a resumption of the downtrend. The bulls appear tired as most of last three weeks of gains were on increasingly lower volume across the exchanges. There is strong resistance to upside for Bitcoin as it retreats from a trend line connecting the three previous weekly highs.

Cboe to launch Ethereum futures this year?

The Chicago Board Options Exchange is speculated to launch an Ethereum futures product before the end of 2018. These futures will likely be cash-settled. Cboe was the first to market with its Bitcoin futures product and is now waiting for approval before launching the Ethereum futures. Speculation on the Bitcoin futures launch could have caused the price to reach all-time highs in December. However, the launch of the Bitcoin futures has been attributed to the following decline in prices after the proposed launch.

The same could happen for Ethereum in the run-up to the futures launch date. Futures allow for a more accurate two-sided market than the current spot markets by giving short sellers an avenue to bet against the price. We covered the Bitcoin futures market in an earlier publication.

Ethereum to hardfork in October

Last week the Ethereum developers had their weekly update call. These calls can be viewed as the Ethereum equivalent of Federal Open Market Committee meeting minutes. During this call, the developers agreed on an issuance rate change to the Ethereum network, otherwise known as Ethereum Improvement Proposal #1234. It proposes that instead of three ETH being released every block or 15 seconds, now only two ETH will be released per block. This will bring Ethereum inflation in line with that of Bitcoin at roughly 4%.

The price reacted negatively after the meeting but quickly recovered. The developers are planning to hardfork the Ethereum network before a major Ethereum conference at the end of October. The proposal still has several formal processes to conclude before being rolled into the update.
You can access both of our platforms from a single Saxo account.