Crypto Update: Financial troubles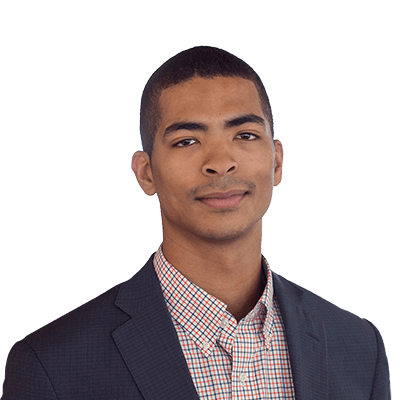 Jacob Pouncey
Cryptocurrency analyst, Saxo Bank
Summary: This week the entire crypto market cap fell by 1%, bringing the market cap to $175 billion. Among the biggest currencies, Bitcoin and Ethereum fell by 2% and 3% respectively.
---
Bitcoin's market share has been steadily increasing since the start of April from 50% to a high of 54.7%. This metric highlights the trend that many digital assets are down relative to Bitcoin.
Bitfinex and Tether an unholy union
Bitfinex lawyers
confirmed
on April 30 that the popular stable coin (USDT) is backed by $0.74 for every USDT outstanding. This release was a result of the accusation from New York Attorney General that Bitfinex covered up a $850 million loss, by taking a $900m loan from Tether Holdings, while not informing or flat out lying to investors. Bitfinex holds that the loss is due to the freezing of funds that were under the custody of Crypto Capital in various jurisdictions. The NY AG has a week to respond to the lawyers with detailed reasoning. Until then, USDT continues to trade close to the 1:1 USD parity, possibly meaning that the market believes USDT is reliably backed by US dollar reserves, and the loan between the fellow iFinex subsidiary, BitFinex, and Tether.
Shorts reach highest level in two years

Short interests
have reached
an all-time high as a percentage of positions on Bitfinex. Shorts stand at over 62% of the market. This could mean that the market is expecting the recent rally to run out of steam or that the news from the Bitfinex and New York Attorney General battle will negatively impact price. Alternatively, this record high short position could set the market up for short squeeze all the way to $6k or beyond.
Bitcoin volumes are declining

A declining trading volume indicates a decline in the supply of liquid bitcoins. A look at the Bitcoin blockchain
shows
that the network has reversed a declining trend in the amount of USD value transacted on-chain reaching a 10-month high. However, this is attributable to the recent price bump. Looking at the actual BTC transacted on-chain shows similar information, that volume has been declining since Q4 2017 with a recent uptick in April. Research group Diar suggests that this means Bitcoin has yet to find traction in a more substantial use case outside of speculative trading.
Note: The next Crypto Weekly Update will appear on May 22.
You can access both of our platforms from a single Saxo account.