Fixed income chart pack for October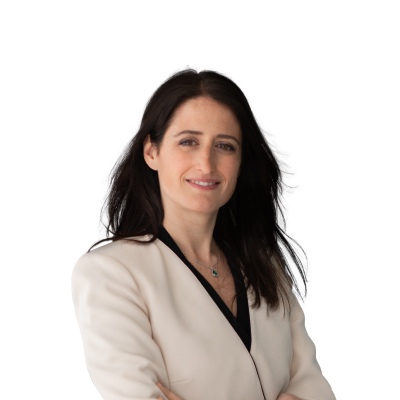 Althea Spinozzi
Senior Fixed Income Strategist
Summary: Now that Republicans and Democrats have reached an agreement over the debt ceiling, pressure capping long-term US Treasury yields is waning. Therefore, 10-year yields are free to rise and test their resistance at 1.60% amid strong non-farm payrolls. Bund and Gilt yields remain vulnerable to rising Breakeven rates. Despite the recent rise in government bond yields, corporate bond spreads remain stable in the US, UK and Europe. Corporate spreads in Asia have widened noticeably amid the spike in energy prices and China's real estate sector turmoil.
---
US Treasuries
The risk coming from a debt-ceiling induced default has been removed temporarily. Therefore, 10-year US Treasury yields are likely to test resistance at 1.6% amid a strong jobs report today, resuming their uptrend.
The US yield curve remains flat compared to the beginning of the year. If the Federal Reserve needs to hike interest rates earlier than expected, a flat yield curve might be a problem. Amid interest rate hikes, the front part of the yield curve rises faster than the long part. If the yield curve is too flat to start with, an inversion is possible posing a threat to the economy.
US 10 Year T-Note seems to have found support at around USD131 '16 (1.55%) testing it a couple of times by now. If sellers fail in pushing the Future below 131 '13 we could see a bounce towards 132 '20 before selling pressure is likely to resume. A close below 131 '13 is likely to fuel a sell-off down to 130 '26 (approx. 1.75%) possibly lower to next support at around 130 '7. (Courtesy of Kim Cramer).
Year-to-date, long term US Treasuries have suffered from the worst losses. TLT:xnas dropped roughly 8%. IEF:xnas, which includes US Treasuries with 7 to 10 year maturities, fell by 3.75%. The belly of the yield curve, IEI:xnas, plunged by 2%. The front part of the yield curve up to 3 years, SHY:xnas, remain resilient, yet, it's poised to suffer once the Federal Reserve begins to hike interest rates.
The recent agreement between Democrats and Republicans has postponed the debt ceiling crisis until December. Yet, we cannot rule out volatility to remain elevated in money markets since the problem has been just delayed. The graph below shows the T-Bills yield curve on Tuesday, the 5th of October, during the debt ceiling crisis. We can expect more of the same in December, when the debt ceiling issue will resurface.
In the meantime, the overnight Reverse Repurchase facility (RRP) has recently hit new highs after the Federal Reserve doubled the amount of cash that financial firms can park within this program.
European Sovereign yields
German 10-year Bund yields (black candle) have risen sharply since the end of August moving from -0.5% to -0.15% as of recent. As the divergence between Bund yields and the breakeven rate (blue) widened substantially since the beginning of the year, we expect Bund yields to resume their rise, breaking into positive territory by year end.
For a third time Euro Bund seems to bounce off its support at €169.48 (-0.15%). A Doji candle yesterday (price opened and closed at the same level) followed by a possible bullish candle today could indicate buyers are taking control. Divergence on RSI (RSI is rising while price was dropping over the past couple of weeks) supports the picture that sellers are running out of steam and indicates Bund could bounce a bit more possibly to around €171 with resistance at around 170.55. However, if sellers regain control closing Bund below support line next crucial support is at around 168.29 (approx. -0.08%). (Courtesy of Kim Cramer).
Gilt yields have risen sharply amid a fast rise of inflation expectations due to spiking energy prices and supply-chain disruptions. We expect Gilt yields to continue to rise as the Bank of England prepares to hike interest rates, and energy prices will remain supported as we head towards winter. They are now trading in a fast area, which could take them quickly to 1.2% or fast back below 1.07%.
The Gilt-Bund spread widened to the highest level since May 2016, a level previously seen before the Brexit vote. Gilt yields led gains amid elevated inflationary pressures caused by the pandemic and Brexit. The spread has the potential to widen up to 150bps in the short-term as price pressures intensify leading by Gilt yields higher. However, as governing coalition is formed in Germany, and US Treasury yields resume their rise, we expect Bund yields to rise by the end of the year leading the Gilt-Bund spread to stabilize around current levels.
Italian BTPS rose by 37bps since August, and they are poised to continue to rise as inflationary pressures increase and German Bund yields aim higher. As the ECB plans to initiate a new bond-buying program to substitute the PEPP, and a new German government will see a coalition formed by the SPD and Greens, the rise in yield should decelerate stabilizing between 1%-1.15% by the end of the year.
Albeit in the short term the BTPS-Bund spread has potential to widen, in the long-run the BTP-Bund spread will tighten to the 75bps, the lowest level since before the European sovereign crisis. The spread compression will be driven by an increase in Bund yields due to more Bund issuance, and better European integration that will give scope to investors to sell expensive Bunds to buy higher yielding European sovereign bonds.
Corporate bonds
In real terms, investment grade corporate bonds are providing a negative yield in the US, Europe and the UK.
Although small, junk bonds still provide a positive real yield. US HY corporates pay 1.5% above the US Breakeven rate. In Europe, junk pays 1% over the German breakeven rate. However, UK high-yield corporates are offering only 23bps in real terms.
Despite the recent selloff, the spread between HY and IG corporate bonds remains flat, showing that the rally in government bond yields has still room to run before posing a serious threat to lower rated credits.
Hard currency junk bonds in emerging markets (EMHY) are losing value faster than junk in the US amid the energy price spike.
You can access both of our platforms from a single Saxo account.