• Markets stuck in neutral, somewhat weak dollar
• Really nervous but not moving on a day-to-day basis
• Bond market volatility has nearly collapsed back to lows
• Consider buying long-term options in terms of 6-months+
• Swedish CPI may be last chance for SEK to resist more weakening
• Headline risk is still driving equities as US/Russia tensions spark sell-off
• We're still in a range-trading environment for Q2, difficult to trade this
• FOMC minutes see downside risk to the economy from trade war
• Fed is basically continuing its normalisation/hawkish tilt

By Clare MacCarthy

Markets are jammed in neutral and bond market volatility has collapsed in an increasingly nervous environment on fears the Trump/Putin war of words will deteriorate into something far worse. But though nerves are on edge, assets "aren't really moving on a day-to-day basis", says John J Hardy, Saxo's head of FX strategy. This muddled, frightened atmosphere is very difficult to trade, he adds, though perhaps one strategy would be to consider buying long-term options in terms of six months-plus.

Today's economic calendar offers little of interest now that the FOMC's hawkish minutes are out of the way. Still, do keep an eye on the Swedish inflation release as this might provide the krona with a final opportunity to resist further weakening.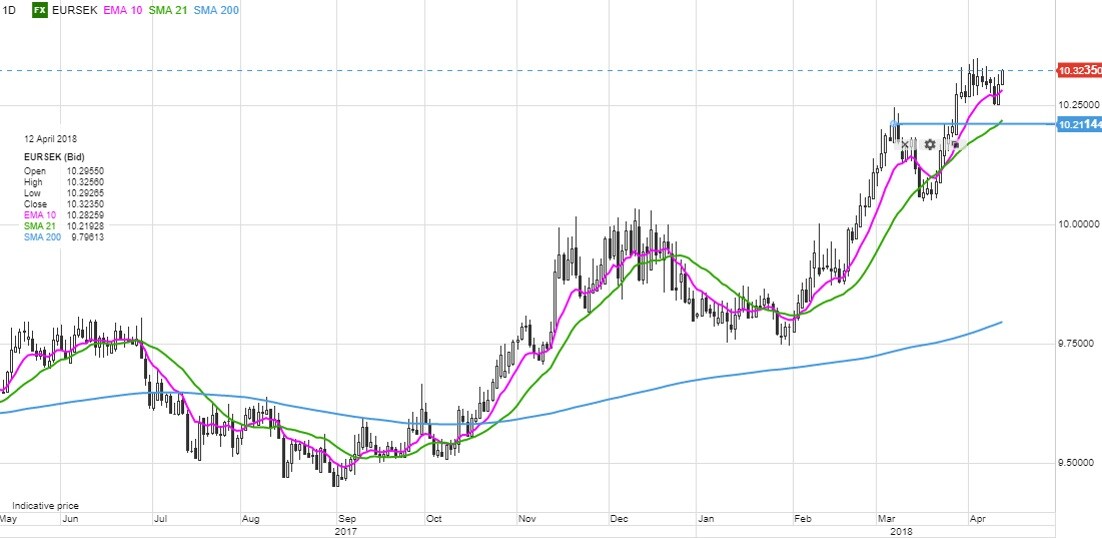 Source: Saxo Bank

Meanwhile, Peter Garnry, head of Saxo's equity strategy, says that that the geopolitical situation is the driving force in equities too but that "we're still in a range-trading environment for Q2". Adding to the bleak political picture is the fact that we've had some negative corporate earnings revisions – the first time this has been seen since 2017.
You can access both of our platforms from a single Saxo account.