APAC Global Macro Morning Brief – Happy Macro Tue 26 Nov 2019: Risk-On Equities Kicks Off Thanksgiving Week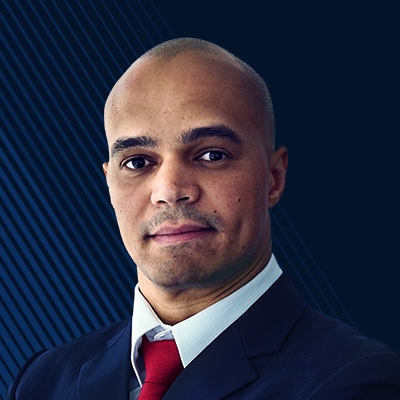 Kay Van-Petersen
Global Macro Strategist
Summary: Morning APAC Global Macro & Cross-Asset Snapshot
---
(Note that these are solely the views & opinions, they do not constitute any trade or investment advice of any kind.)

To see this wk's Macro Monday click here

APAC Global Macro Morning Brief
Happy Macro Tue 26 Nov 2019: Risk-On Equities Kicks Off Thanksgiving Week
So the week of US Thanksgiving kicks off with green across global equity indexes with the bulls potentially setting the bell-curve for the wk

Last wk marked the first wk down in the S&P at a modest -0.33%, after a string of 6 up wks, with the smallest up wk being +0.54% - that's asymmetry for you

Lots of controversy of whether the US Congress HK bill is good, bad or noise in the face of developments in the city

For now, the price action seems to suggest that its been seen as positive – yet note this also coincided with district council elections that saw record turnout which was likely the key driver

The HK lined of Alibaba will be listed today under the ticker 9988 HK (it will be available to trade both as a stock & CFD through Saxo) and will add c. +$11bn to Alibaba's cash chest. This will put its cash at c. $43bn, just $6bn shy of the number one cash hog, Apple's $49bn

So you have to wonder if we should speculate on a potential buyback of Alibaba stock at some point – a la Microsoft & a la Apple when they got cash heavy & growth slowed -, as well as which line would be targeted. Politically it should obviously be HK > US line…


Meanwhile the M&A equity fever continues – we previously heard of LVMH making a run for Tiffany for over 15 yards, now we TD Ameritrade being bought by Charles Schwab for a deal almost valued at twice that. The latter's' industry is seeing a lot of pricing pressure & the need to reinvent its business


In regards to the trade deal, no view is the view from KVP – when markets are up, the interpretation is that things are going well & when they are down, then the talks are breaking down
At the end of the day, any 'Phase One' deal (which some people are now even calling a skinny phase one, talk about dilution of dilution) is more than likely to be temporary & likely to fall out in 1Q/2Q 20 at best. Still respect the price action for the tactical side of the portfolio
I think years from now, we'll look back at this trade spat as a lot of noise – whereby folks should have been focusing on the very accommodative monetary policy on the tail end of a late expansion
The more interesting view to KVP, is a potential tactical trades around a deal-break, yet looking for structural buys on any pullback to add to a long core bias
-
Overnight econ data was light, yet worth noting the slight beat on German IFO survey at 95.0a 94.9e 94.7p

So whilst we are in the 11month of contraction on German Mfg. PMIs – at least suggested by the flash mfg PMI last wk 43.8a 42.9e 42.1p – it worth noting we are in month two of consecutive higher highs. So still in contraction territory at sub 50, yet not as much

Worth noting the Bundesbank is not picking up, what the flash German PMIs are putting down – as they slashed German growth downwards to +0.6% (+1.6%) for 2019, and +1.2% (+1.6%) for 2020. They continue to expect inflation to clock +1.4% for 2019

Meanwhile as flagged in yesterday's Macro Monday, there were big beats across both flash PMIs for the US – which could indicate that the ISMs are going to be well supported when they come out next wk after the Thanksgiving weekend

Before that of course, we should have official China PMI data due over the coming weekend
-

Cross-Asset Snapshot:

O/N saw risk-on with equities green across the board

S&P closed +0.75% at 3133, with Nasdaq-100 +1.21% to 8372. Dax +0.63% 13247. HSI fin. Mon +1.50% 26993

DXY unchg, yet Cable +0.52% to 1.2900 - Again, looking out 3-5-10yrs from now, the most likely view from KVP would be that this was a historic time to be long sterling & sterling assets

As always trade & portfolio construction is much more important than investment themes/ideas

The second best performer vs. the USD was the kiwi, +0.12% 0.6418
Gold & Silver were lower at -0.46% 1455 & -0.78% 16.89

Oil joined the equities up party with +0.33% 63.60. NatGas bucked trend closing down -5.4% to c. 2.52

-
It's a phenomenal day & its only going to get better

Namaste

-KVP

Today:
NZ: Big beats in 3Q retail sales this early am at 1.6%a 0.5%e 0.2%p (Biggest gain since back-end of 2018 & likely also linked to the Rugby 2020, imagine if they had won!)

Worth noting early doors weds morning we get both the RBNZ Financial Stability report, TB & Governor Orr speaking 06:00 SGT/HKT (17:00 ET)

AU: RBA's Lowe speaking @ 17:05 SGT/HKT (06:05 ET)
US: Powell due to speak @ 08:00 SGT/HKT (19:00 ET), TB, Wholesale Inventories, Richmond Mfg. Index, New Homes Sales, CB Consumer Confidence, FOMC's Brainard 02:00 SGT/HKT (13:00 ET)
Other:
Some Pieces From the Rest of the SaxoStrats Squad
You can access both of our platforms from a single Saxo account.