COT: Agriculture bears beware as net-short hits fresh record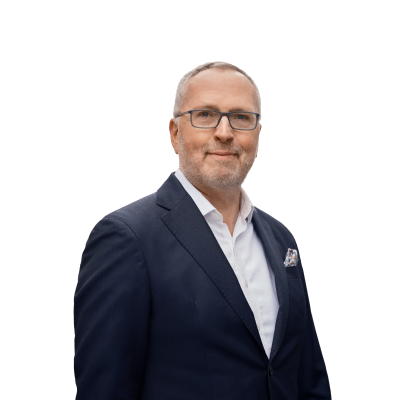 Ole Hansen
Head of Commodity Strategy
Summary: Confidence in commodities waned in the week ending March 12, as a broad range of futures were sold, especially in the metals and agriculture sectors. Energy, though, continued to thrive.
---
Saxo Bank publishes two weekly Commitment of Traders reports (COT) covering leveraged fund positions in commodities, bonds and stock index futures. For IMM currency futures and the VIX, we use the broader measure called non-commercial.

To download your copy of the Commitment of Traders: Commodity report for the week ending March 12, click here.
Hedge funds cut bullish bets on 26 major commodity futures by 38% to 308k lots, a fresh three-year low. Selling was broad-based across both metals and agriculture while the energy sector continued to enjoy the tailwind of tightening supply and the positive correlation to rising equities.
The net-short across 14 agriculture commodity futures reached a record 624k lots with the grain sector contributing 504k lots, a record high for this time of year. Aggressive selling of all the major crops of soybeans, corn and wheat left these increasingly exposed to short-covering rallies similar to the one that occurred last week.
The below chart shows the year-to-date performances of the Bloomberg Commodity Index agriculture subcomponents which take the futures roll into account. While cocoa, wheat and coffee have all suffered major losses the performance of the others does not, in our opinion, support the current level of speculative short positions held in most.

We conclude that the short to medium term outlook will have to deteriorate further to justify the current record short exposure. Any change in the technical and/or fundamental outlook, in other words, raises the risk of a sharp recovery as short sellers begin to scale back their exposure.
The combined net-long in Brent and WTI crude oil reached 457k lots, the highest since October 20. Short covering drove the 6k lots increase in WTI while Brent saw increases in both long (9k) and short (4k) positions.
Three weeks of gold selling has now cut the net-long by 67k lots to just 42k lots. Fresh short selling drove the move as gold came close to challenge key support below $1,280/oz. Silver saw its net-long almost cut in half as both metals struggled amid a stronger dollar, weaker-than-expected US inflation and rising risk appetite as seen through stocks. Hedge funds currently holds positions well below the five-year average. This was perhaps justified in silver, which currently trades some 8% below it's five-year average, and less so in gold which trades nearly 5% above.
Platinum speculators returned to neutral after cutting the net-long by 81% to a 20-week low. Palladium longs were cut to a four-month low while copper's 28% net-long reduction was driven by profit taking with no major appetite for going short the metal at this stage.

Short positions across all four soft contracts led by sugar increased further while speculators holding a net-short in lean hogs were left unprepared for the price surge that followed last week's news about strong demand from a swine fever hit China.


What is the Commitments of Traders report?

The Commitments of Traders (COT) report is issued by the US Commodity Futures Trading Commission (CFTC) every Friday at 15:30 EST with data from the week ending the previous Tuesday. The report breaks down the open interest across major futures markets from bonds, stock index, currencies and commodities. The ICE Futures Europe Exchange issues a similar report, also on Fridays, covering Brent crude oil and gas oil.

In commodities, the open interest is broken into the following categories: Producer/Merchant/Processor/User; Swap Dealers; Managed Money and other.

In financials the categories are Dealer/Intermediary; Asset Manager/Institutional; Managed Money and other.

Our focus is primarily on the behaviour of Managed Money traders such as commodity trading advisors (CTA), commodity pool operators (CPO), and unregistered funds.

They are likely to have tight stops and no underlying exposure that is being hedged. This makes them most reactive to changes in fundamental or technical price developments. It provides views about major trends but also helps to decipher when a reversal is looming.
You can access both of our platforms from a single Saxo account.