Staying disciplined with technical analysis
Support and resistance. Triangles, channels and Fibonacci numbers. If you're new to trading, you may have heard these terms and wondered what is technical analysis, and how can it help me become a better trader?
Think of trading like playing a sport to succeed, you'll need training, discipline and a plan that will get you to the finish line ahead of your competitors. Analysing the markets is an important part of that plan, and for many traders, technical analysis is the most efficient way to crunch the data. By charting price movements you can learn to identify patterns that may help you gain insight into where prices may be headed next. Technical analysis gives many traders a clear rationale for taking a trade which helps them to stay disciplined and follow their trading plan.
Aim for trading consistency
Successful traders have a trading plan in mind every day. They know when to make their move, and when not to. Above all, traders must strive for consistency and follow their strategy. Technical analysis simply gives traders a set of rules that they can follow. For example, if prices for your favourite instrument have reached a support level a level where, in the past, buyers have come in then your rule may be to buy at that level. By following these types of rules, it will be easier for you to achieve consistency.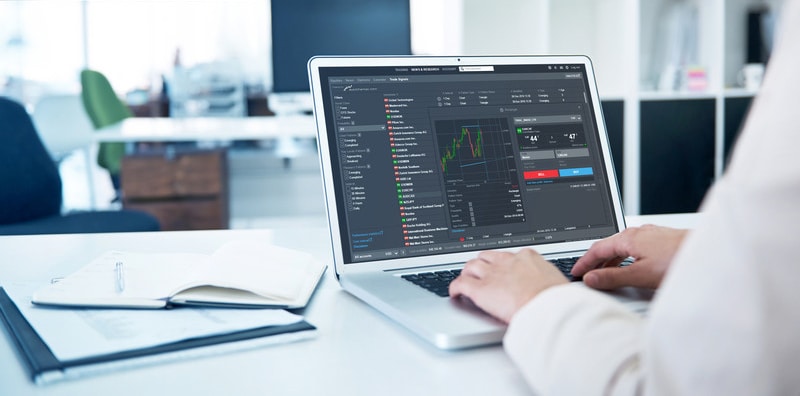 Experienced traders often say that trading is 10% mechanical and 90% mental. As a beginning trader, you will need to learn your trading tools the mechanics but it's even more important to learn to trade within your personal comfort zone. That means trading within your financial resources and finding a strategy that doesn't require you to risk more capital than you're comfortable with.
Drawdowns are inevitable in trading and as part of your trading plan, you will need to adopt some rules to help you avoid losses that are too large compared to your account size. You may want to consider risking just 1% of your capital on a position (for example, if your account is $10,000, take a position for $100). That will allow you to stay active in the market and develop your skill set further, and when you achieve consistent positive results, you'll be able to take bigger positions.
Time for technical analysis
Like an athlete training for a match, traders need to fully prepare before they make a trade. Traditionally, that has meant charting by hand but software can now crunch the data for you, making technical analysis easier or even automatically generating trading signals. For new traders, that means being able to spend less time learning technical analysis, and more time focusing on your trading discipline.
Interested in automated Trading Signals?
Automated Trading Signals make it easy to add technical analysis to your toolbox, no matter if you are experienced or new to trading. Powered by Autochartist, Trading Signals are now fully integrated in our award-winning trading platform, giving you complete control from any device.