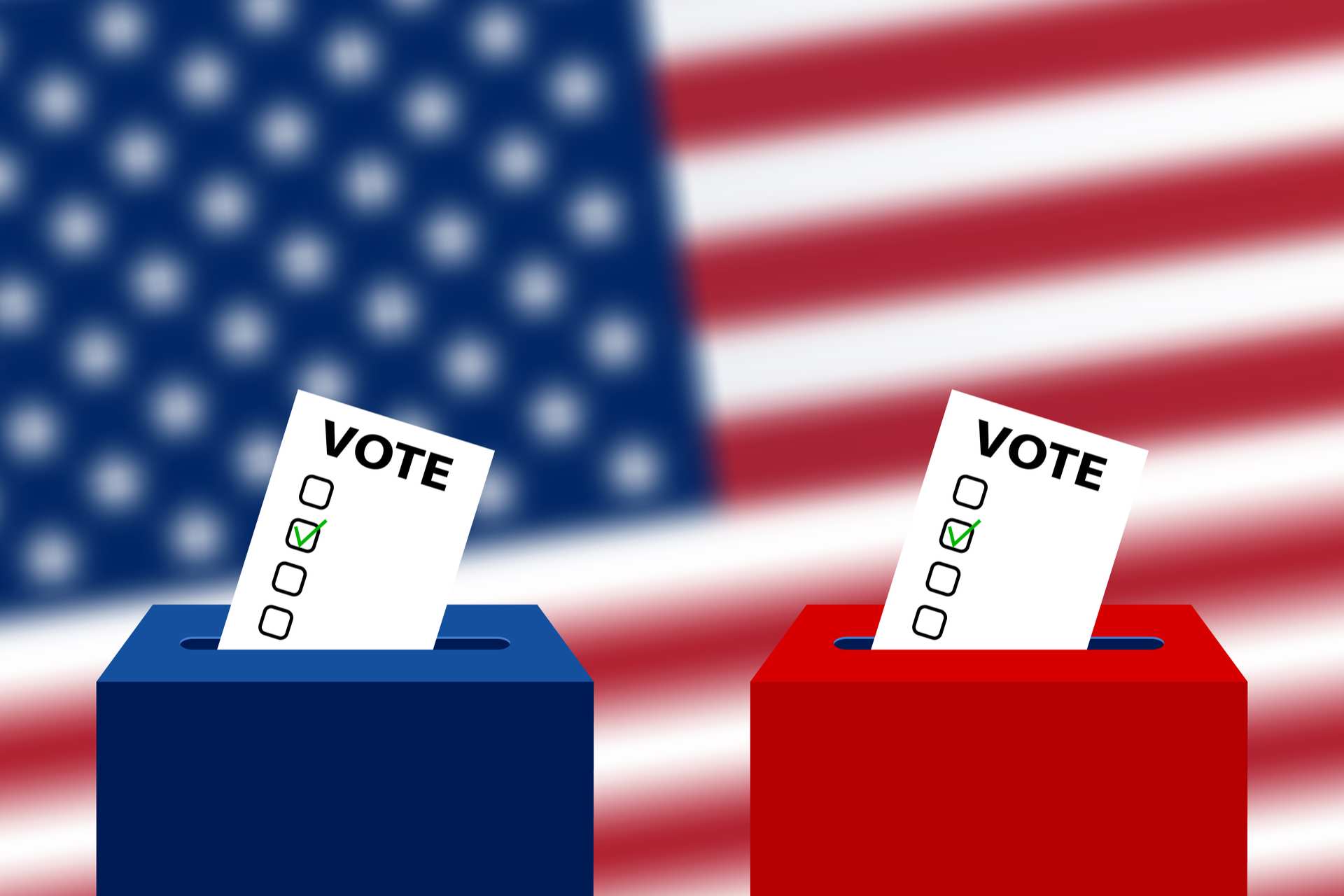 US Election Countdown: T-minus four days - The polls are not tightening.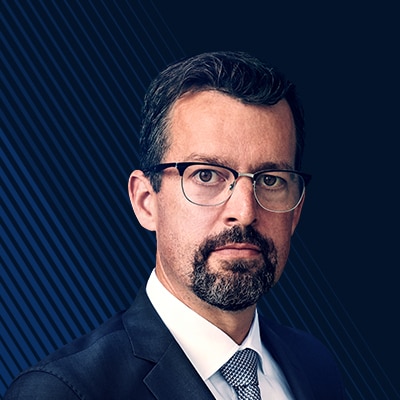 John Hardy
Head of FX Strategy
Summary: Today we argue against the narrative in places that the US election polls are tightening meaningfully and double down on some of the evidence suggesting that the Democrats are set to win big next Tuesday.
---
This is the latest in a daily series of articles I am running through Election Day next Tuesday and for as many days after that day that are necessary until a result is clear. Today I double down on my expectations and the probability distribution I outlined two days ago, which I believe is tilted toward a strong result for the Democrats. I also second guess the narrative in places that there is a notable tightening of the polls in recent days.
Are polls tightening or not so much?
I was startled by the redoubtable Bloomberg columnist John Authers reporting a series of RealClearPolitics.com polls that suggested a dramatic shift in the polls in key battleground states and even for specific Senate Races, some of them showing last minute surges in favor of Republican outcomes in places. It is worth noting that RealClearPolitics includes a number of polls that other poll compilers and averagers might not include due to quality issues. FiveThirtyEight.com is one of those, and their poll selection largely fails to show this tendency to anything resembling the same degree. FiveThirtyEight.com is run by noted pollster Nate Silver, and did get plenty of egg on its face after predicting a Clinton win with 71/29 odds the last time around, but to be fair, the Trump odds were far higher than almost any other major outfit reporting two-way odds. Clearly, they weren't aware of what was happening on the ground in the Midwest, something Mike Shedlock for one (more below on him) was very aware of. At this time, with just four days to Election Day, FiveThirtyEight has Biden at 89/11 odds versus Trump.
I view any tightening in the 2020 race as largely a mirage and random noise. The factors that are extremely different this time relative to 2016 that I have noted in other articles this week and elsewhere are stable and the headline polls have only varied by a 1-2 percent in recent weeks, compared to the zany swings of 2016. As well, some 82 million Americans have already voted early – about 60% of the 2016 vote total, and the majority of those set to vote on Election Day are already expected to be Republican.
Graphic: the RealClearPolitics poll of polls from 2016.
Here are the poll of polls for 2020 from both RealClearPolitics…
Graphic: RealClearPolitics poll average for 2020 US Election
And FiveThirtyEight, which show a slightly greater Biden lead…
The FiveThirtEight poll average for the 2020 US Election
So to repeat and expand, here are the factors that continue to support a stable Democratic lead and a strong result for Democrats on Election Day next Tuesday:
This time, the undecided vote is far smaller

(hence empirically less ability for polls to swing and made obvious by the stability of the polls themselves)

Many believing in a Trump win rely on "secret Trump voter" conspiracy theories

. This hasn't really been proven and given the apparent margin of anti-Trump white educated women relative to their white educated mal counterparts who are on balance pro-Trump, I have to believe there are as many closet female Biden voters out there if a certain someone is around when taking a phone survey.

Turnout among young voters

is likely to rise by at least 10% and even more in relative terms because their ranks have swollen due to the US demographic profile (largest 5-year cohort is 25-29 years old). See my article yesterday on the youth vote being the decider (I hope you got the reference.)

White, college-educated women

have sharply turned against Trump even if white educated men have not. See this huge Marist/NPR poll (from October 15) where Page 9 suggests a staggering 68-30 margin for Biden over Trump for white women who are college graduates. Note that in 2016, white, college educated women voted 51-45 in favor of Clinton over Trump.

New info in recent days

: a Florida poll by Marist/NBC taken in recent days (this outfit rated A+ by fivethirtyeight.com for poll quality) shows further evidence of the above for educated white women leaning 63-36 there for Biden vs. Trump and a surprising lead among Baby Boom(Age 56-74) voters for Biden. Page 7 of the PDF in the link.

Once bitten, twice shy phenomenon?

I think there is a huge tendency to dis-believe simple facts in the coverage of this election due to the shock the last time around. But the shock wasn't as big as we think it was from many angles. Take this one: if you took the national RCP average of polls in the 3-5 days before the election in 2016 (where we are right now in 2020), they were within a few tenths of one percent of the final national results. As well, I am strongly convinced that the major polling outfits would rather err too cautious on strong Democratic outcomes rather than repeating the 2016 debacle that unfolded in spotty Midwest polling.

Regarding the Senate

: evidence of "split ticket" voting is not there (the idea that Trump might lose, but Senate could still go to Republicans because people will differentiate between Trump and the party). Basically, this means that if there is a strong Democratic overall tilt, it should mean Democrats take the Senate as well.

Could the Covid-19 wild card play a role?

The Midwest in the US is hit the hardest by the current Covid-19 resurgence, which is seeing record daily casecounts. Many Republicans think the virus danger is overrated and have vowed to turn out to vote on Election Day – but with an exploding casecount, will older Republican voters make good on their intentions next Tuesday?
Don't Bet on the Betting Sites.
Betting sites have been touted as great predictors, but even a superficial investigation like the one from a Forbes contributor suggests these offer little information value, with anecdotal reports of heavy activity by small punters looking for good payouts on a Trump surprise versus larger bets (would that be smart money?) for Biden. By the way, some interesting charts here – while keeping in mind when reading the article title that the betting market got the election as badly wrong as everyone else in 2016 and one has to wonder if that is repeating itself as punters over-correct for the last outcome. This is by several multitudes the most heavily bet on election event in history, but small punters are generally looking for multiples in their bets, not for making 30-50% on their money on the expected outcome of a Biden win – hence the skewed betting. Few like betting on a 1-2 horse, even when they should if the real odds are 1-7 or higher.
Don't just take it from me: an objective voice worth following
A great objective voice to track on the US political situation is market commentator Mike Shedlock, or Mish as he is widely known. Yes, he is quite political and has strong political and ideological biases (don't most of us?), but I respect his relatively objective assessment of the market and political realities. Back in 2016 he was pro-Trump and anti-Hillary for what he called her consistent warmongering. This time he has flipped against Trump due to his trade policies, among other factors. I recall reading some of Mish's posts back in 2016 and noted his consistent openness to the possibility that Trump would win at the time, based on rock solid logic and conviction that the US Rust Belt would break for Trump. That proved spot on come Election Day 2016. As late as the last days before the election he was strongly challenging the pollsters and noting that momentum was with Trump while acknowledging the odds were razor thin.
This time around, he has been rather consistent in predicting a Biden win based on women and older voter shifts as well as a rocked youth vote. He issued his "official forecast" a couple of weeks ago and noted a range of possible outcomes. The best case for Trump he sees is basically a slightly more narrow mirror image outcome of 2016 (Weak Biden win for electoral college – but Biden wins a larger portion of the popular vote.) His base case is a blue Wave that sees the Democrats taking back the nail-biters that went to Trump in 2016 – Michigan, Pennsylvania and Wisconsin and adding to this Arizona, Iowa, Ohio, Florida, North Carolina, and Georgia – a real Blue Wave setup. At the extreme he has something resembling the Blue Tsunami scenario I outlined two days ago in which the big prize Texas falls for Biden as well. By the way, a recent Mish post of his also took a look at how some polls chiefly circulated by more partisan media look blatantly political and almost resemble a disinformation campaign. In this choose-your-reality internet maelstrom, it is hard to apply filters and remain as objective as possible, especially for those with a heavy bias and tendency to extreme confirmation bias.
Let's keep our eye on the ball. Stay tuned.
You can access both of our platforms from a single Saxo account.