Market Quick Take - October 13, 2020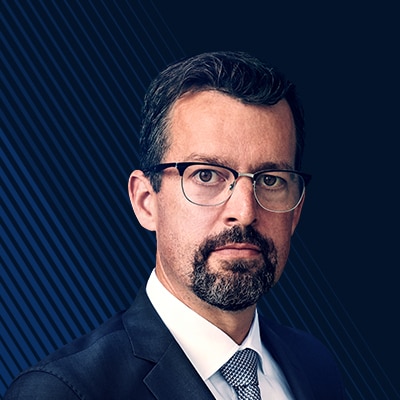 John Hardy
Head of FX Strategy
Summary: US equities exploded higher yesterday, taking the S&P 500 Index to within a few points of its all-time high again, supposedly as market participants are optimistic on the outlook for a blue wave result in the US election, now just three weeks away. US earnings season gets under way in earnest today as mega-bank JP Morgan. Elsewhere, the US dollar is not behaving well for the bears.
---
What is our trading focus?
Nasdaq 100 (USNAS100.I) and S&P 500 (US500.I)

- US equities ripped higher at a particularly aggressive pace, given that the move came on top of an already strong market rally. The move took the S&P500 within 2% of the all-time top posted back just over a month ago just below 3,600. Four of the top ten gainers on the day were megacap stocks Apple, Amazon, Facebook and Alphabet, as the Nasdaq 100 posted a more than 3% gain on the day. Unusually, measures of volatility actually rose on a positive day, with the Nasdaq 100's VXN measure of volatility up 5% yesterday.



Apple (AAPL:xnas) - Apple will hold an iPhone event today

- the event is taking place about a month later than it normally does due to the Covid-19 pandemic and is set to feature four new iPhone model with new designs, and with the addition of 5G, though especially in the US, many networks do not yet support the new network standard. Apple's stock was the second largest gainer yesterday among Nasdaq 100 stocks, gaining over 6% on the session.



EURUSD and AUDUSD

– the status of the US dollar sell-off is in focus once again as yesterday's moves and overnight price action took the USD, in some cases, back above support lines that fell on Friday, confusing the status and suggesting that the US dollar may remain rangebound for now rather than breaking decisively lower.



USDJPY and EURJPY

– the JPY came to life yesterday and rallied rather strongly against most G10 currencies, a bit odd as this came on a day with Japan away on holiday. As the move came on the same day that China announced measures to stem the pace of CNY gains, there may be a connection there. In any case, USDJPY seems to have rejected the price action toward 106.00 for now, although a slide below 105.00 is likely needed to garner attention. For EURJPY, the sell-off developed around the 125.00 area. It is somewhat impressive that the JPY managed to rally on a very strong day for risk sentiment, although long bond yields could prove more important, with falling yields more JPY supportive.



Spot Gold (XAUUSD) and Spot Silver (XAGUSD)

- continue to focus on the stimulus drama being played out in Washington. A stalemate has sent prices lower for a second straight day while the dollar traded higher. Stocks in the meantime raced higher in the belief that the party would continue, no matter who ends up in the White House after November 3. More stimulus however is coming and that will ultimately provide fuel to a gold supporting reflation theme. Gold is trading within a 55-dollar wide rising channel with resistance currently at $1941/oz and support at $1886/oz.



US Treasury 30-year (30YUSTBONDDEC20)

. The US yield curve continues to steepen with the spread between 5s30s at its highest since March 2017. Investors are increasingly excluding a contested election and they see higher risk of reflation amid a Biden win.
What is going on?
The World Energy Outlook from the International Energy Agency

has been released today and in it the Paris-based agency said that global oil demand will suffer a long-lasting blow from the Coronavirus. Provided that the Covid-19 outbreak is brought under control next year, they forecast that consumption will only return to pre-pandemic levels in 2023. They reinforced their view that global demand will reach a plateau around 2030 and at 103.2 million barrels/day it will top out at lower levels than forecast last year. The see the price recover to $75/b by the end of the decade.



Trials for Johnson and Johnson's (JNJ:xnys) Covid-19 vaccine were halted due to an unexplained illness

- The vaccine candidate is one of the few already in late stage trials and uses a similar delivery system as AstraZeneca's candidate that was likewise halted due to two unexplained illnesses, thought that trial has been resumed in some countries outside of the US. There were no details on the nature of the illness.



The S&P bond ratings agency raised Tesla's (TSLA:xnas) debt to within two notches of investment grade

– the bond ratings company cited "improved execution, increasingly inefficient production and global expansion" as factors strengthening the company's fundamentals. The Tesla stock price has shown low beta to the recent strong surge in equity prices and has sat out the kind of zany volatility that it displayed as recently as last month and after running up almost 40% in August.



Italy to sell 4-, 7- and 20-year bonds this morning

. Yesterday, European sovereigns continued their rally amid speculations that the ECB will increase their stimulus by the end of the year. The auctions of today will be important to understand the market appetite for the periphery, as sovereign yields are approaching zero.
What we are watching next?
US stimulus prospects still a key question mark this week.

US President Trump is back out on the campaign trial and some of his team's negotiation efforts with House Democrats are at odds with his own party's positions, and given his weakness in the polls, some Republican Senators and Representatives may be looking to distance themselves from a deal that offers more than they originally wanted to deliver with the stimulus package. The market is apparently very complacent on stimulus, figuring that the lack of stimulus now may not be a problem in a Democratic sweep of the presidency and the Senate in the election, which will bring staggering levels of stimulus early next year.



Brexit deadline to loom into view as EU Summit starts up this Thursday.

Yesterday failed to produce any headline as negotiation between the EU and the UK continued ahead of the October 15 deadline this Thursday that Boris Johnson declared for progress. An EU Summit also starts that day and ends on Friday. Sterling has leaned stronger against the euro, with EURGBP closing at its lowest level in more than a month yesterday and below 0.9050. For further sterling strength, we'll likely need a breakthrough in talks pointing toward an amicable deal ahead of the December 31 end of the Brexit transition period.



US Q3 earnings gets under way in earnest today with JP Morgan earnings release.

The earnings season kicks into gear today as major US financials and two airlines report earnings this week, with JPMorgan Chase reporting today together with Citigroup and Delta Airlines. The Wells Fargo earnings call tomorrow could be especially interesting, given it is the largest "Main Street" bank in the US and could offer insight into the status of the real economy. Given analyst expectations for a strong rebound in earnings there is a lot at stake the next two months. If earnings disappoint it could be a major roadblock for equities and potential a strong catalyst for a setback.
Economic Calendar Highlights for today (times GMT)
0730 – Sweden Sep. CPI

0900 – Germany Oct. ZEW Survey

1000 – US Sep. NFIB Small Business Optimism

1230 – US Sep. CPI

1400 – UK Bank of England Governor Bailey to Speak

2330 – Australia Oct. Westpac Consumer Confidence

During the day – OPEC's Monthly Oil Market Report
Follow SaxoStrats on the daily Saxo Markets Call on your favorite podcast app:
You can access both of our platforms from a single Saxo account.