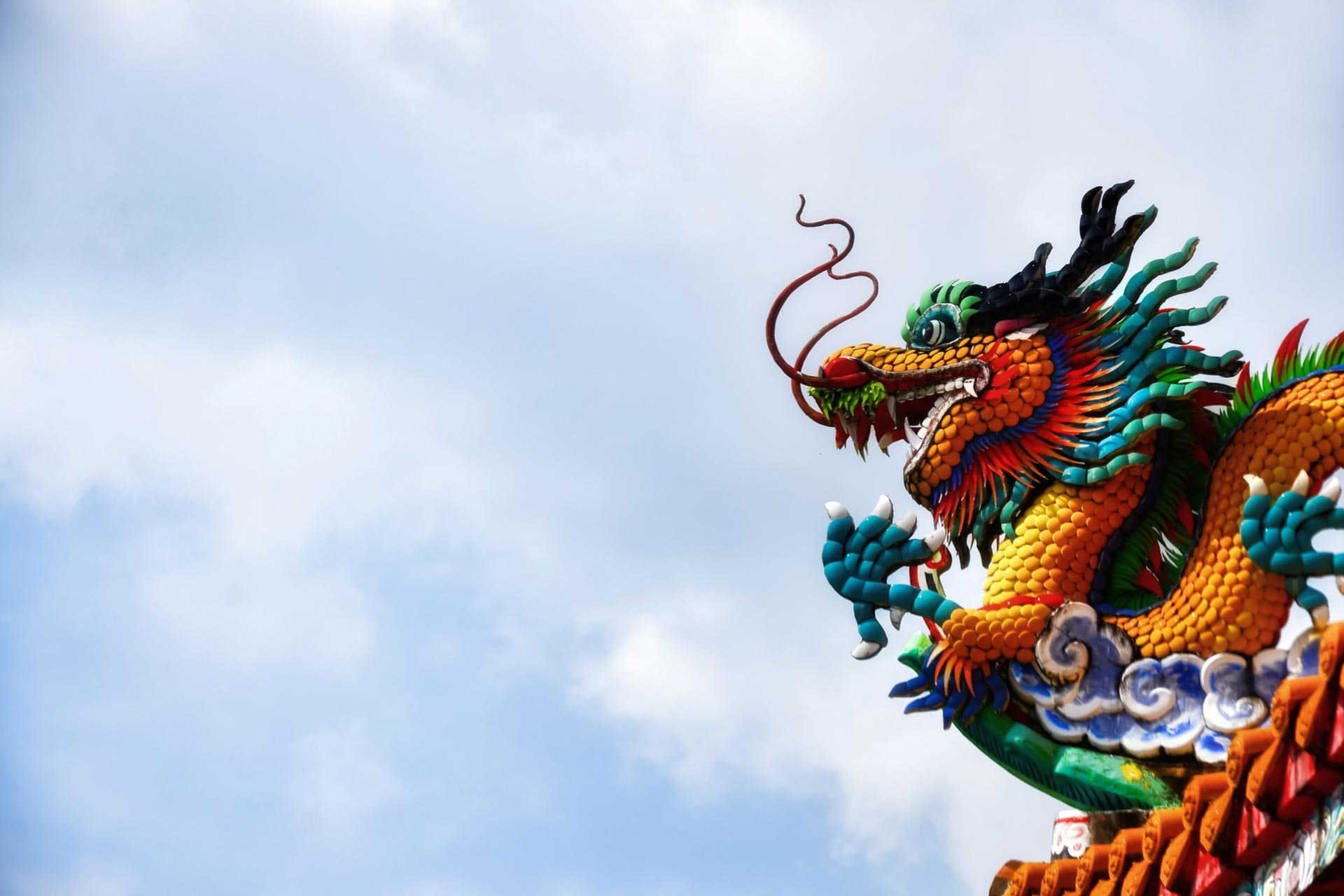 Macro Dragon: Covid-19, Clues for the US & EU from China's Shut-down to Restart Timeline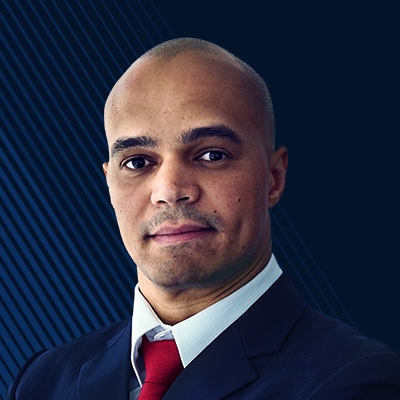 Kay Van-Petersen
Global Macro Strategist
Summary: Macro Dragon = Cross-Asset Daily Views that could cover anything from tactical positioning, to long-term thematic investments, key events & inflection points in the markets, all with the objective of consistent wealth creation overtime.

Today we see if there are any clues that we can take from the time-line of Covid-19, as the US & EU catch up with what Asia was going through in late Jan / early Feb
---
(These are solely the views & opinions of KVP, & do not constitute any trade or investment recommendations. By the time you synthesize this, things may have changed.)

2020-Mar-20
Macro Dragon: Covid-19, clues for the US & EU from China's timeline
Overview:
It took China c. 6wks to go from total shutdown of their economy, people moving around – both full on enforced quarantine measures, as well as self-policing measures – to curbing the virus & restarting their economy. If we assume the start-date for Covid-19 in the US & EU was Feb 24th – when Italy joined the charts – then given a variety of different factors we likely need to apply at least a +3x multiple on China's timeline – this would suggest 126 days from Feb 24 which gets us to the end of Jun. The potential upside risk is of course, time is on the side of the US & EU – both in regards to getting closer to summer in the Northern Hemisphere (so immune systems should be stronger), as well as a potential vaccine being approved & mass produced, and taking parts of the playbook seen in the excellent works of curbing the virus seen in China, Singapore & Hong Kong.
Top of Mind…
Again KVP was on Bloomberg TV this morning highlighting a few things that the SaxoStrats & Macro Dragon have been flagging: We are starting to see pockets of value starting to show in equities (high yielding blue chip names) as well as part of Asia credit (more on this next week), we are seeing massive fiscal stimulus globally (see latest excellent works from the ever sharp Dembik – plus notice big step up from RBA & ECB this wk, peripheral EZ bonds flew o/n), we are still undergoing a liquidity/unwinding event in the market, where price at any cost is totally disrupted from value & fundamentals… and we need to get to the other side of the latter, before we get to a floor. And of course, we have the US & Europe catching up with what China, HK & SG were going through in late Jan, Feb & early Mar.
Focusing just on China which earlier this week, had its first day with no new cases coming out of Wuhan, as well as overall stagnation in the growth of infected cases globally. We wrote yest, about China's engines coming back on-line flagging how whilst 1Q GDP (Apr 17th) is likely to be abysmal (-10% to -20% GDP), from 2Q GDP we should get sharply higher growth that should extend to the rest of the year.
The first global public announcement of the virus was on Mon Jan 20th (remember US was out on MLK day), the wk before the huge annual Chinese New Year Lunar holiday that officially started on Fri 24th of Jan & was supposed to run until Fri Jan 31st . However, measures were put in place for an extension of the holiday from anything from +2wk to c. +4wk.
So back of the envelop suggests it was about 5wks of shutdown, that coincided with the biggest holiday in the country (i.e. where things shutdown completely, think of Christmas & thanksgiving & New Year's all rolled into one), before late Feb to early Mar restarting of the economy. Lets just round up & say 6wks, 1.5months, 12% of a 365 day year, 50% of a quarter.
From a virus confirmed cases perspective, things started to decelerate in China around the 2H half of Feb, so c. 3wks after full lock-down from an economy is closed perspective, as well as both enforced full quarantine measures in parts of the country (Province of Hubei, where Wuhan is located) to also social & law regulation enforcement (self-policing by society) & c. 30days from the initial Jan 20th announce. The final cumulative numbers then started tallying off in early Mar, to the c. 81,000 that are shown on the website coronavirus.thebaselab.com – worth noting, Italy has 41,000 cases. Again the numbers by themselves don't matter, should be taken with a lot of skepticism on being accurate & are tiny at overall global populations, but these sites can be useful for tracking the velocity (speed & direction) of the virus.
So what does this possibly mean for Europe & the US, if we assume that Mon 24 Feb was the start date in Europe? – i.e. the week that Italy joined & took over the scene on reported infected, up until then Asia countries ex. China dominated the Covid-19 charts
It means the most optimistic (& likely unrealistic) date of being through the virus storm is 5wks in the US & EU, would be the 30 Mar which is under 2wks from now – likely probability of this is under 5%.
However we have to factor a few things including: Cultural differences in the US & EU vs Asia… i.e. more individualistic/person oriented that family/group oriented, the ability of a government to shutdown a country & enforce quarantine, the fact that it was not seasonal holidays akin to the timing in China, as well as the lack of historical experience, resources & well honed procedures that come with dealing with similar outbreaks in the past (i.e. Asia & specifically, HK, CH & SG were at the center of the SARs epidemic over 10yrs ago – there is precedence, people out here in Asia have been through this before. The US & EU don't have that luxury of experience). Lastly, China took the full quarantine approach – not every country can even get close to successfully replicating this.
On the plus side, we know its getting warmer in the Northern Hemisphere as summer approaches (lets ignore the Southern Hemisphere approaching winter for now) which should at the very least help people's immune's system. Added to that time-decay advantage, the big plus that the US & EU have that China did not, is time in potentially finding a vaccine that can be used. There are more & more reports of different prototypes, tests, etc hitting the headlines everyday – only a matter of time until there is a break through. So the latter could have a big effect on the spread of the virus in the US & EU, plus more importantly just on the psychology of the economy, society & markets.
Think from a multiple adjustment perspective +3x on 6wks sounds "right" to put a time-frame around EU & the US (remember, unlike China they are not in full lock-down & quarantine mode, plus it's unclear if that is where we will end up), also gives a margin for positive surprises (earlier summer, vaccine found, etc) - this would imply 18wk or 4.5m, which with the Feb 24th US & EU start-date gets us to 29-Jun.
This is not to say, that markets will magically bottom on the 29th of Jun – i.e. don't mistake the climb in Covid-19 cases globally for lock-step pathway for risk assets.
Markets are supposed to discount & price things in, which is what we are busy trying to do. Both a combination of the liquidation & unwinding that is going on, as well as the massive economic growth & earnings hit that is coming our way. At some point the market will measure the cost of Covid-19, the cost of the economic recession & slowdown vs. the stimulus measures being taken & the magnitude of corrections that have taken place – at some point the markets will look through all of this things, & bottom.
-
Good luck to everyone out there, be nimble & position accordingly. Stay health & safe

Don't forget to take some time out over the weekend to clear the mind (Sat), there is always Sun to get back into the opportunities room & plan for the next few wks ahead. These are multi-generational times, yet remember life goes on, this too shall pass – there are going to be (& in some cases already are) some multi-decade investment opportunities to be made
Keep your mind open to opportunities.


Namaste,

KVP
You can access both of our platforms from a single Saxo account.