Jackson Hole: The Fed is trade war dependent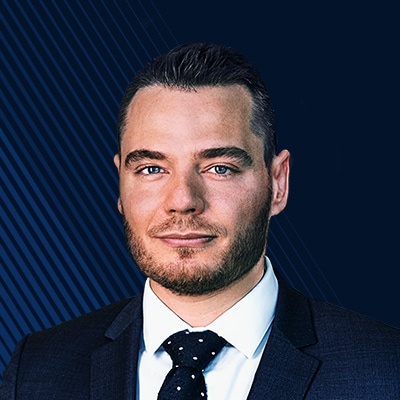 Christopher Dembik
Head of Macro Analysis
Summary: Powell was slightly more dovish, opening the door to further easing measures in September, mostly to offset negative trade developments. However, there is still a lack of clarity from the Fed regarding where we are in the current business cycle.
---
Jerome Powel Jackson Hole speech on "Challenges for Monetary Policy" was highly anticipated due to new tensions on the trade war front, and mixed message sent by the latest FOMC minutes.
In the chart below, you can see a very short summary of the US macroeconomic outlook: downward pressure on the economy but overall doing fine, risk contagion from the manufacturing sector to the service sector, which tends to confirm the late-cycle thesis, and risk of recession back to levels reached before the Global Financial Crisis.
Our main takeaways:
Our first impression is that Powell was slightly more dovish, which indicates the door is open to a new rate cut in September. He has not clearly downplayed a 50 bps cut next month but, based on his overall positive outlook for the US economy, there is no reason at this point to believe that the FED is about to announce a bigger cut than 25 bps.


The Fed is now trade war dependent, which is probably the most important point to remember in coming weeks and months, especially in the context of upcoming new US tariffs against China. The Fed has always taken into consideration the global context, but it is obvious that this time it is a playing a dominant role. Like in his short testimony to Congress in early July, Powell used the words uncertainties and risk many times, putting very special attention on global trade developments, which constitutes a change compared to previous cycles.


There is still a lack of clarity from the Fed regarding where we are in the current business cycle. Powell cited 95 and 98 insurance rate cut examples like in past July, but this time there is no mention of "mid cycle adjustment". This is a slight change, but it matters as evidence point out that we are not mid cycle, not even late cycle but rather at the end of the cycle. The Fed's main goal is not to speed up growth, but to get in front of the inverted yield curve. Like it or not, the Fed has started a new easing cycle last month.
Market implications: the deadline of September 1st, when the US administration is expected to implement new tariffs against China, will increase pressure on the Fed to stimulate the economy. A 25 bps cut in September is a done deal and we may see another 25 bps cut by the end of the year (probably in December, following new tariffs against China and potential US retaliation against the European car industry).
You can access both of our platforms from a single Saxo account.