Two-way risks for JPY magnified over US jobs report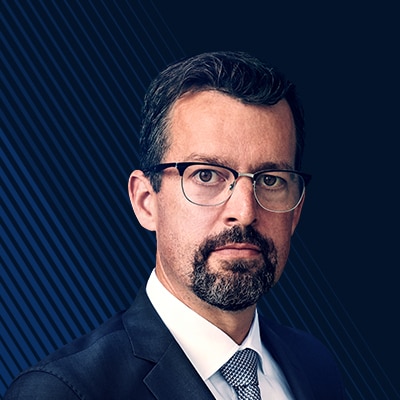 John Hardy
Head of FX Strategy
Summary: A positive shift in sentiment in Asia overnight boosted JPY crosses across the board ahead of the December US jobs report, where the market is perhaps most sensitive to positive surprises, given very negative sentiment as the year gets under way.
---
US equities suffered a weak session yesterday on the Apple sales warning and that market cap giant dropped some 10% on the session. As well, much was made about the US ISM Manufacturing registering its largest drop in a decade in December, with ISM reporting that some manufacturers may be held back by concerns that the next round of US-China tariffs will hurt business.

But let's recall another likely source of the slowdown: weak oil prices. A large percentage of US manufacturing activity is linked to the oil patch and oil prices crossed below important support starting in early November, sliding some 40% from top to bottom. Back in December 2014 the ISM Manufacturing survey dropped over two points to 54.7 and for several months afterward, as oil prices were in a freefall that arguably started in October of that year, slid all the way to well below 50 by early 2016.

The low coincided with the very month the oil price was bottoming out below 30 dollars per barrel. More indicative of a US slowdown would be a weak ISM Non-manufacturing survey, which represents the dominant services sectors of the US economy and over the last quarter has registered an unprecedented three months in a row above 60. A bit too early to price in a Fed reversal, in other words, which the market is increasingly doing as the odds of a rate cut from the Fed by December of this year have risen to almost 50/50 odds.

Calming nerves somewhat overnight, Japan managed to cut a significant portion of session losses as of this writing and the Caixin Dec. Services PMI registered a positive surprise, while Hong Kong stocks brushed off the negative mood and rallied strongly from new local lows.

Looking ahead to today's US jobs report, the risks point to upside surprises triggering the most volatility as sentiment is very much in the dumps to start the year – perhaps excessively so. Yesterday's very strong ADP payrolls growth (+274k) may or may not be indicative of today's official nonfarm payrolls release, and today's average hourly earnings will be far less important than the release for January, as 22 US states will hike their minimum wage as of January 1. After two months at the cycle high at 3.1% year-on-year, today's print is expected at +0.3% month-on-month and +3.0% year-on-year.

Chart: USDJPY

Charts have been ripped apart by the JPY flash crash, but conditions have quickly calmed here and the market may be more sensitive to positive news than negative news at this point. Even if USDJPY is headed lower, an upside US data surprise and solid sell-off in US treasuries after the recent brutal rally could drive plenty of upside before a new sell-off sets in. This isn't to call the direction, but rather to point out the tactical two-sided risks. First pivot area is the overnight highs near 108.50 and then perhaps the weekly Ichimoku cloud areas around 109.50-110.00 and ultimately the 40-week moving average higher still. The next major chart area lower is the 105.00 area.
The G-10 rundown

USD: again, we have so rapidly transitioned to pricing in Fed rate cuts – is the market getting ahead of itself in the near term on shifting the goalposts?

EUR: market finds the euro uninspiring when risk appetite resumes and not a credible safe haven when risk deleveraging picks up. Brexit contributing to downside risks. In short, the single currency stuck in a rut until we vault over 1.1500 or below 1.1250-00 in EURUSD.

JPY: likely to remain the most volatile currency on swings in risk appetite. Watch out for USDJPY upside risks if the mood changes for a few session on US treasuries. If not, the 105.00 level in USDJPY is the important downside chart point.

GBP: Can't see May's deal passing – but beyond that, total lack of clarity on what comes next keeping EURGBP gyrating around 0.9000.

CHF – brightening mood overnight boosts EURCHF gently – suspect that the weak beta to risk appetite continues until we get Brexit developments and further out, other EU existential developments.

AUD – AUDUSD bulling back up above 0.7000 as the mood in China has brightened and China refuses to budge on the CNY. AUD bears will want AUDUSD to commit back below 0.7000 by the end of today to keep the bearish momentum intact, otherwise reversal risk.

CAD – USDCAD consolidating sharply head of both US and Canadian jobs data today. But the Bank of Canada won't move on rates next week after its most recent dovish shift. The key support area for USDCAD bulls coming into view around 1.3400.

NZD – long term value in AUDNZD, but AUD crosses likely more sensitive to China news, so tough to position for this.

SEK – EURSEK has failed to commit lower – needs a further improvement in risk appetite and EU growth sentiment to do so. And despite firm short Swedish yields, concerned that Sweden one of the worst at-risk economies to an unwind of its housing bubble.

NOK – firmer oil prices and improved sentiment out of Asia helping EURNOK progress lower towards the pivotal 9.75-80 area.

Today's Economic Calendar Highlights (all times GMT)

0815-0900 Eurozone Dec. Final Services PMI
0855 - Germany Dec. Unemployment Change and Rate
0930 - UK Nov. Mortgage Approvals
0930 - UK Dec. Services PMI
1000 - Eurozone Dec. CPI
1000 - Norway Dec. House Price Report
1330 - Canada Dec. Unemployment Rate / Net Change in Employment
1330 - US Dec. Unemployment Rate
1330 - US Dec. Change in Nonfarm Payrolls
1330 - US Dec. Average Hourly Earnings
1515 - Interview with US Fed Chairman Powell, former Fed Chairs Yellen and Bernanke.
You can access both of our platforms from a single Saxo account.