Is a dovish ECB priced in?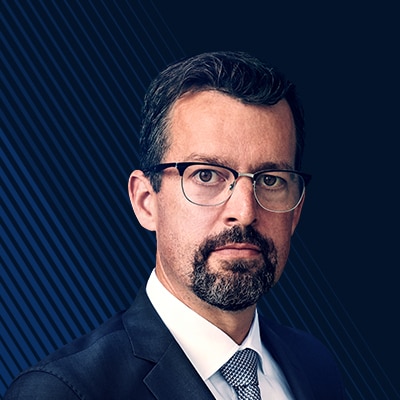 John Hardy
Head of FX Strategy
Summary: EURUSD is eyeing range support levels ahead of what will likely prove a dovish performance from President Draghi at today's press conference. The key question is how much is already in the price and whether Draghi clears the dovish bar for a further negative EUR surprise.
---
Overnight saw AUD traders suffer minor whiplash as relatively supportive job report headlines inspired a brief spike higher in AUD before a fresh and heavy bout of selling set in, taking AUDUSD and other AUD pairs to new local lows. The unemployment rate drop to a new cycle low of 5.0% was flattered by a drop in the participation rate and the solid headline growth in payrolls was mostly down to part-time positions.

More worrisome was National Bank, one of Australia's 'Big Four', joining its peers by announcing a hike to mortgage rates, prompting fears that the credit crunch will only worsen here and drive what a Bloomberg article calls a "doom loop of debt". The only thing holding up AUD here is China's insistence on maintaining a firm CNY and perhaps speculative positioning already rather short AUD, though some of that may have been cleared out by the recent rally.

The trajectory of European growth has been painfully clear in recent months, with speculation that Italy is already in recession and Germany possibly soon to follow, with European long yields punching to new lows for the cycle at the core and heavy interest for peripheral debt at recent auctions. The Spanish 10-year has plunged to a new low since last summer at 130 basis points this week.

European Central Bank president Mario Draghi has waxed far more cautious recently, but has claimed that the EU is not headed for a recession. Nonetheless, the market is expecting a dovish downgrade to guidance and for Draghi to even open the door for fresh easing – most likely in the form of a TLTRO – for the March meeting if the data deteriorate further from here.

Ahead of today's meeting, we get a look at the latest flash manufacturing and services PMI for France, Germany and the EU, which could add a bit of color. The risk for euro bears – especially in EURUSD – is that a relatively dovish performance from Draghi is in the price and that the overriding issue of the US-China trade talks keeps traders sidelined on committing to USD trades until the outcome is known there.

The market is taking the "Article 50 delay" story as a near-sure bet and running with it, as GBPUSD blasted all the way to nearly 1.3100 before retreating and EURGBP probed below 0.8700. We wonder if this confidence is a bit too aggressive here – still some chance that the Remainers/delayers can't put together a coherent plan that results in the soft Brexit getting back on the rails, as doing so might require some unprecedented breach of constitutional norms. Stay tuned, the heavy sloshing to one side means that two-way risk has picked up tactically on the "wrong" headline. Next week will be a dramatic one as we await the January 29 vote on May's Plan B.

Chart: EURUSD

We'll pull this chart out once again to point out the importance of the 1.1300 area, which was never punctured in any sustained fashion despite the nominal range low of 1.1218. A close below 1.1300 will require some participation from trend trades and could eventually approach the 1.1000 level, assuming that the market is not held back by the uncertainty of the US-China trade negotiations (we could be heading for dramatic headlines there next week as well on the Huawei CFO extradition situation, as the US has until January 30 to make its request). The surprise side – not anticipated but probably more appropriate given the limitations of monetary policy – is an ECB that shrugs its shoulders at weakness and claims that any notable policy move from here needs more involvement from the fiscal side if growth hopes are to be revived. Now that would be interesting…
The G-10 rundown

USD – the greenback is relatively firm within the G10, but the pattern remains odd as the market seems happy to indulge in EM risk even as the commodity dollars come under fresh pressure.

EUR – we cover the euro over the ECB above; the pivotal question is whether a more dovish ECB is already in the price.

JPY – our overriding assumption is that JPY remains negatively correlated to risk and that JPY crosses will follow global equity market's lead here.

GBP – tactically, wondering if the market has overplayed its hand on the Article 50 delay scenario, but the main drama – potentially on a historical constitutional level – may arrive after the vote on May's 'plan B' next Tuesday.

CHF – EURCHF is under pressure ahead of ECB after it couldn't break resistance. Sterling direction may play a role in broader CHF direction as well, as GBPCHF is one of the more prominent proxies for Article 50 extension hopes.

AUD – the Aussie in for a weak session yesterday, but plenty of headline risk and the low volatility in USDCNY likely an obstacle in interest to trade AUD until we get a sense of the US-China trade negotiation outcome.

CAD – all momentum has been lost from the prior USDCAD selling wave, but the price action merely drifting here. With AUD reaction overnight, refreshing interesting in AUDCAD downside prospects.

NZD – the little kiwi outperforming here on the market's fresh blast of AUD bearishness. Would prefer to express a negative view on kiwi via NZDUSD and/or NZDCAD here.

SEK – the Swedish unemployment rate jumps from 5.5% in Nov to 6.0% in December – but that's because it isn't seasonally adjusted. Still, it's the first time the YoY rate failed to fall since August.

NOK – Norges Bank just out as of this writing and generally failing to nod much to the level of concern in the market on the economic outlook and this looks hawkish even if the general message from the bank is unchanged since December – they still see gradual rate hikes eventually and no change to the outlook, even if concerns were raised. EURNOK is attacking support on this somewhat surprising message – will it succeed or will fresh risk off and weak oil prices disappoint the NOK bulls again, even with a dovish ECB?

Upcoming Economic Calendar Highlights Today (all times GMT)

• 0900 Norway Norges Bank
• 1245 – ECB Announcement
• 1330 – ECB President Draghi Press Conference
• 1330 – US Weekly Initial Jobless Claims
• 1445 – US Jan. Flash Markit Manufacturing PMI
1445 – US Jan. Flash Markit Services PMI
You can access both of our platforms from a single Saxo account.