FX Breakout Monitor: JPY and CHF sink to the bottom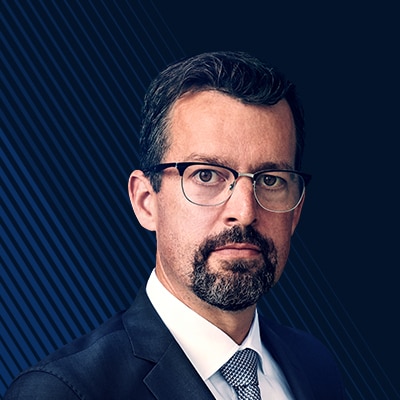 John Hardy
Head of FX Strategy
Summary: Most negative yielding currencies faring poorly today as risk appetite tries to bounce back from yesterday's funk. A pivotal few days for global markets lie ahead, especially tomorrow's FOMC meeting and a test of market sentiment as a key Chinese trade official visits Washington in coming days.
---
For a PDF copy of this edition, click here.


Exchange rates across the major and EM currencies show a market that is clearly gunning to take on risks in FX – even after a flurry of negative news that dented risk appetite yesterday. The market seems to want to find hope in the latest Chinese stimulus news and on the idea that the Fed will prove increasingly benign and is set to roll out a more dovish guidance message tomorrow at the Federal Open Market Committee meeting, particularly on its quantitative tightening schedule. The US dollar is weak against most emerging market currencies and elsewhere, the very weakest currencies are some of the negative yielders like JPY, CHF and SEK.

On the strong side, sterling is back higher as the parliament is set to vote on a number of "amendments" this evening that could point to a delay of Article 50 and more. Most EM currencies are trading on the strong side, following China's renminbi – note USDSGD and the usual suspect USDTHB looking at new lows as China has boosted the CNY to a new local high versus the US dollar as the key Chinese trade official, Liu He, is set to visit Washington tomorrow through Thursday.

Today's FX Breakout monitor

Page 1: Even as the broad USD picture shows weakness against EM and especially sterling lately, remarkable to note that the key JPY pair USDJPY continues to range trade and remains close to the upside break level of 110.00 (a bit lower on a daily close basis, but the clear chart focus is on the big round 110.00 level).

EURJPY also looking above the 19-day high close since yesterday. Elsewhere, GBP pairs remain generally bid and AUDNZD is poking near the lowest closing level for the cycle after an ugly decline in an Australian business survey overnight and ahead of tonight's Q4 CPI data.
Page 2: We've discussed the weak Swedish krona over the last couple of trading days but EURSEK has yet to break fully above the range resistance above 10.37, which could set a bigger move in motion if that bar is cleared. Elsewhere, EURNOK continues to try to grind lower and gold and silver are strong on the firm renminbi and on hopes that global policymakers will do whatever it takes to print their way out of any recession risk. Gold and silver ripped to new lows in a huge rally move on Friday, but will likely need a supportive FOMC meeting tomorrow to realise further gains from these levels.
Chart: AUDNZD

We recently covered AUDNZD's attempt at a break higher through 1.0620, which was rejected and now has the pair poking near the lows for the cycle – at least on a daily close basis. The JPY cross flash crash also saw collateral damage in every AUD cross, so a bit difficult to gauge the "true low" of the range. Zooming out, there were several prominent lows stretching back to 2015 all the way down close to the multi-decade low near parity.
Chart: USDSGD

USDSGD having a look at the lows since the summer, dragged lower by the weight of the USDCNY move. Will be interesting to see if the CNY strength is window dressing ahead of a key phase of talks or whether this is the beginning of a bigger move.
Chart: EURCHF

EURCHF having a look at the well-demarcated break level around 1.1350 today – a further rally in sterling (unwind of Brexit safe-haven flows) and risk appetite from here would likely aid the pair's case to the upside.
REFERENCE: FX Breakout Monitor overview explanations


The following is a left-to-right, column by column explanation of the FX Breakout Monitor tables.
Trend:
a measure of whether the currency pair is trending up, down or sideways based on an algorithm that looks for persistent directional price action. A currency can register a breakout before it looks like it is trending if markets are choppy.
ATR:
Average True Range or the average daily trading range. Our calculation of this indicator uses a 50-day exponential moving average to smooth development. The shading indicates whether, relative to the prior 1,000 trading days, the current ATR is exceptionally high (deep orange), somewhat elevated (lighter orange), normal (no shading), quiet (light blue) or exceptionally quiet (deeper blue).
High Closes / Low Closes:
These columns show the highest and lowest prior 19- and 49-day daily closing levels.
Breakouts:
The right-most several columns columns indicate whether a breakout to the upside or downside has unfolded today (coloured "X") or on any of the previous six trading days. This graphic indication offers an easy way to see whether the breakout is the first in a series or is a continuation from a prior break. For the "Today" columns for 19-day and 49-day breakouts, if there is no break, the distance from the current "Quote" to the break level is shown in ATR, and coloured yellow if getting close to registering a breakout.
NOTE
: although the Today column may show a breakout in action, the daily close is the key level that is the final arbiter on whether the breakout is registered for subsequent days.
You can access both of our platforms from a single Saxo account.