FX Breakout Monitor: Breakouts all over – and this may only be the start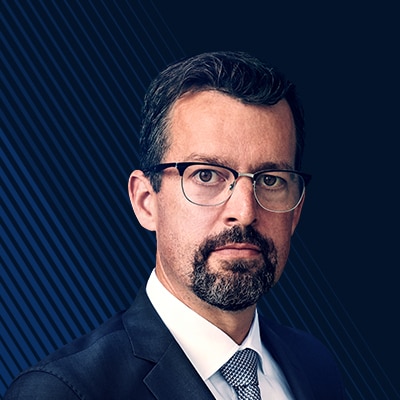 John Hardy
Head of FX Strategy
Summary: We have entered a real breakout swarm here amidst signs of trading range expansion and some currency pairs entering or threatening territory not seen in years. The USD looks to be mounting a major campaign higher if EURUSD can join the strong USD party.
---
For a PDF copy of this edition, click here.


There hasn't exactly been a shortage of breakouts in recent market history, as these have been rather easy to achieve because trading ranges are so constricted lately. But most of these proved of very poor quality. But fresh breakouts and range expansions are now gaining significant momentum, led by a rather chunky move in the CHF to the downside, a multi-year breakout in USDCHF, and a signs of range expansion, with very key levels under strain in EURUSD and GBPUSD as we discuss below.
Breakout signal tracker

We add a long EURSEK, a long USDSEK and a short NZDUSD position on our tracker, even if we are a bit late on jumping aboard the last of these, trading the stronger US dollar against the small G10 currencies and the very weak SEK. Trade may also consider long USDTHB and long USDSGD as additional or alternative ideas.
Today's FX Breakout monitor

Page 1: the swarm of USD breakouts is growing, today seeing USDSEK and on Page 2, some EM FX breaking down against the big USD – adding EURUSD and USDJPY to the mix (both very close here – 0.3 ATR as of the snapshot below) in coming session could add further energy to this USD rally.
Page 2: Here the biggest standout, besides fresh breaks in USD / EM can be found in the SEK pairs, with EURSEK and USDSEK set to register breakouts on today's close if the move is sustained at current levels or higher into today's close.
Chart: NZDUSD

A bit late to the party here, but NZDUSD still looks tradeable for a test of the 0.6500 lows in coming sessions after the major range and 200-day SMA break of the last few sessions, driven by concerns that further Chinese stimulus will be limited.
Chart: EURSEK

Weak April flash EU PMIs last Thursday no help for the hapless SEK, as EURSEK never broke down and could now risk a squeeze higher if global risk sentiment and growth concerns rise back to the surface. The move here could setup a test of the cycle highs, which would erase the triple top argument and possibly even set up new post-GFC highs for the pair.
Chart: USDSEK

We add USDSEK to our USD longs as the chart setup and today's range expansion look compelling and the move could be compounded both by a EURSEK breakout (see above) and if EURUSD follow through below 1.1200 in coming sessions.
REFERENCE: FX Breakout Monitor overview explanations

The following is a left-to-right, column by column explanation of the FX Breakout Monitor tables.

Trend: a measure of whether the currency pair is trending up, down or sideways based on an algorithm that looks for persistent directional price action. A currency can register a breakout before it looks like it is trending if markets are choppy.

ATR: Average True Range or the average daily trading range. Our calculation of this indicator uses a 50-day exponential moving average to smooth development. The shading indicates whether, relative to the prior 1,000 trading days, the current ATR is exceptionally high (deep orange), somewhat elevated (lighter orange), normal (no shading), quiet (light blue) or exceptionally quiet (deeper blue).

High Closes / Low Closes: These columns show the highest and lowest prior 19- and 49-day daily closing levels.

Breakouts: The right-most several columns columns indicate whether a breakout to the upside or downside has unfolded today (coloured "X") or on any of the previous six trading days. This graphic indication offers an easy way to see whether the breakout is the first in a series or is a continuation from a prior break. For the "Today" columns for 19-day and 49-day breakouts, if there is no break, the distance from the current "Quote" to the break level is shown in ATR, and coloured yellow if getting close to registering a breakout.

NOTE: although the Today column may show a breakout in action, the daily close is the key level that is the final arbiter on whether the breakout is registered for subsequent days.
You can access both of our platforms from a single Saxo account.