Sea Ltd doubles revenue as Southeast Asia expansion continues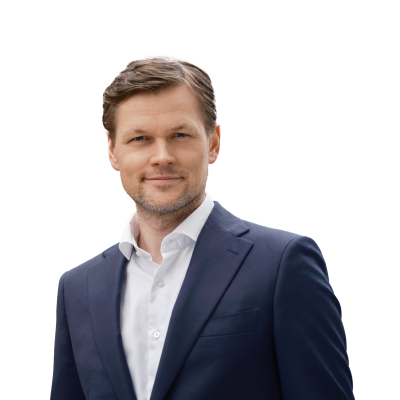 Peter Garnry
Head of Equity Strategy
Summary: Sea Ltd is one of the best performing technology stocks this year as the company provides exposure to mobile gaming and online shopping in Southeast Asia which a very attractive region for international investors to get exposure to. We highlight the various business segments and the future potential of Sea Ltd. Finally, we also take a look at the various risk factors that investors should be thinking about.
---
Sea Ltd (SE:xnys) is one of the best performing e-commerce stocks this year up 263% and probably not well-known to most investors. The company is consumer internet company with most its revenue (63%) coming from Southeast Asia and the remaining from rest of Asia and Latin America. Q2 revenue was $1.29bn up 93% y/y driven by explosive growth in its e-commerce unit with revenue hitting $511mn up 189% y/y as the offering continues to penetrate consumer markets across Southeast Asia. Investors were pleased about the Q2 results and shares rose 9% yesterday to a new all-time closing high of $145.98.
Intersection of powerful trends
The company is incorporated in Singapore and has three business units; 1) Garena is an online games developer and publisher, 2) Shopee is an online shopping platform based on a mobile-first principle, and 3) SeaMoney which is a digital payment and financial services provider in Southeast Asia.
The company started out as a digital entertainment group through its Garena business which experienced rapid growth in 2019 driven by their self-developed game Free Fire which was the most downloaded mobile game globally in 2019. The company says it is the leader in e-sports in Southeast Asia, Taiwan and Brazil, with the Garena business accounting for 56% of revenue in Q2 2020.
Sea Ltd started its e-commerce shopping platform in 2015 and become a major success with revenue reaching $834mn in FY2019 and $511mn in Q2 up from $177mn in Q2 2019. Shopee is focused on Southeast Asia and Taiwan. As of Q2 2019 this segment accounted for 40% of total revenue. The business model is based on the principles of Alibaba being only a platform that connects sellers with buyers offering advertising services to sellers and taking transaction fees. This means very little requirement for large working capital allocation as inventory and its associated risks are with the sellers.
The last segment called Digital Financial Services which is built around its SeaMoney solution which is predominately a e-wallet solution is not a big segment for the company. In its 2019 annual report management calls it a leading provider in Southeast Asia which is probably quite an overstatement given revenue of $12mn in Q2 2020. Their payment solution in SeaMoney is being integrated into Shopee which creates interesting synergies and in January Sea Ltd got a license to run a fully digital bank in Singapore.
Sea Ltd shares have become an investor darling due to its high growth rates, exposure to the rapidly growing e-sports market and an online shopping platform in most Asian markets excluding China providing investors with pure exposure to the region. Sea Ltd has lately entered India and this market could drastically increase the company's total addressable market across both e-sports and online shopping. But even without India the company has almost endless potential in Southeast Asia as the middle class grows wealth and income over the coming decades.
High risks due to poor economic units
In the current low interest rate environment high growth technology companies have got the attention of investors and Sea Ltd is not different. The company's enterprise value (market value of equity + debt – cash) has increased to $70.2bn. Analysts are expecting revenue to hit $4.55bn in FY20 up from $2.98bn in FY19 meaning that the company is valued on a forward EV/Sales matric of 15.4x which compared with 8.8x on the same metric for Facebook. This valuation obviously reflects the opportunity set in online gaming and shopping, the geographic footprint and high growth rates. The high valuation naturally makes the stock price very sensitive to revenue growth and whether the company can continuously deliver against expectations.
But Sea Ltd is not without risks. Mobile gaming is inherently a risky business with no known formula for creating repeatedly successes. Revenue growth in its Garena segment could abruptly stop within a year slowing down overall revenue growth. The group obviously recognizes this risk as it has nurtured and started the online shopping offering. While Shopee is currently experiencing rapid growth, it will for sure meet competition from Amazon, JD.com and Alibaba which still dwarfs Sea Ltd in terms of resources. The question becomes whether Shopee can quickly enough establish a sustainable brand recognition and moat in Southeast Asia.
Other key risks that investors should be aware of are the reporting currency is in USD whereas a many of the transactions in Shopee are conducted in local currencies creating a USD risk. The corporate governance structure seems below average with VIE structures and Cayman Island entities. The operating loss also increased in Q2 2020 despite revenue almost doubling questioning whether the company has sound unit economics. There is also a massive gap between reported EBITDA (both unadjusted and adjusted) from the reported cash flow from operations which by the way is not transparent in terms of how it developed quarter by quarter.
You can access both of our platforms from a single Saxo account.