Earnings Watch: Another busy week as global earnings see record high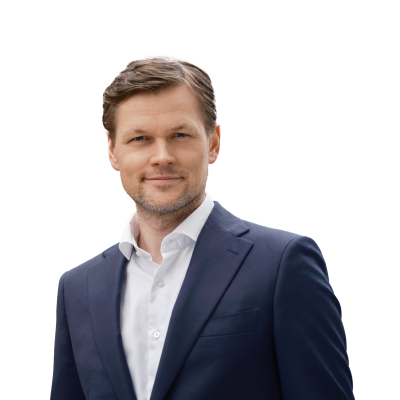 Peter Garnry
Head of Equity Strategy
Summary: Earnings in the MSCI World Index are now up 23% from Q4 2019 in a stunning comeback to corporate earnings driven by exceptionally loose monetary conditions and fiscal stimulus at levels not seen since WWII. As a result, equities continue to be attractive compared to bonds and especially if inflation accelerates further from here which a lot of evidence is supporting. On the inflationary pressures earnings this week from A.P. Moller - Maersk and Rio Tinto are worth watching carefully for clues on future prices on commodities and logistics.
---
As we said last week on our daily morning podcasts, earnings estimates have been too conservative, and companies are across the board smashing those estimates and raising their guidance for 2021. The blistering pace of earnings rebounding from the 2020 lows has MSCI World earnings to a new record high and are now up 23% since Q4 2019 eclipsing even the Nasdaq 100 up 20%. Compared to Q4 2020, Nasdaq 100 has only seen earnings grow 3.5% whereas MSCI World and S&P 500 have grown earnings 19.1% and 16.8% q/q respectively, highlighting that technology earnings are potentially slowing down being overtaken by cyclical sectors.
The earnings rebound is driven by the massive fiscal stimulus on top of very loose monetary conditions while spot commodity prices have reached the highest levels since 2015 pushing nominal prices and GDP much higher globally. The US economy is currently operating at -19% fiscal budget to nominal GDP with the GDP output gap expected to be closed within the coming quarters. This means that the US economy will be operating at stimulus level not observed since WWII and could lead to severe overheating of the economy. As a result, we remain positive on global equities.
The Q1 earnings season is continuing unabated this week with blistering pace and the list below shows the most important earnings to watch. We will focus on A.P. Moller – Maersk which operates the world's largest container network and last week revised its outlook dramatically higher on elevated container freight prices that the company expects to remain elevated. Volkswagen is also interesting this week given its latest splash on electric vehicles expansion going after Tesla's leading position in this new technology. Rio Tinto is important given the inflationary pressures building in commodities and management outlook will give clues to the strength of rising commodity prices.
Monday: Westpac Banking, Estee Lauder Cos, Nutrien, Siemens Healthineers, Zoom
Tuesday: T-Mobile US, Activision Blizzard, Pfizer, CVS Health, ConocoPhillips, Infineon Technologies, Ferrari
Wednesday: Novo Nordisk, MercadoLibre, Deutsche Post, General Motors, Booking, PayPal, Uber Technologies, A.P. Moller – Maersk, Vestas Wind Systems, Genmab, Siemens Energy, Intesa Sanpaolo
Thursday: National Australia Bank, Anheuser-Busch InBev, Nintendo, Linde, Becton Dickinson, Rio Tinto, Square, Enel, Volkswagen, Fidelity National Information, Zoetis, Moderna, Coloplast, Zalando, Unicredit, ArcelorMittal
Friday: Siemens, BMW, Cigna, Enbridge, Credit Agricole, Adidas
You can access both of our platforms from a single Saxo account.