Earnings Watch: All eyes on Netflix as Disney makes its entrance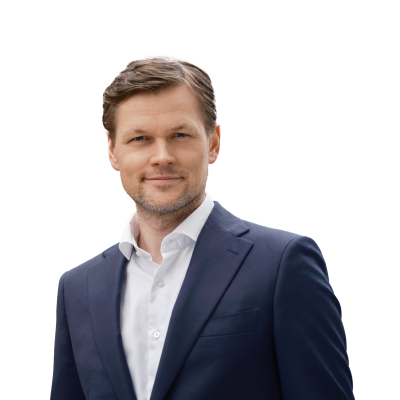 Peter Garnry
Head of Equity Strategy
Summary: The financial services sector is dominating the start of the new earnings season, but an allied sector – insurance – may provide some surprises. Elsewhere, the battle for content streaming supremacy has kicked off.
---
The Q1 US earnings season started on Friday with good results from JPMorgan beating on both the top and bottom line while Wells Fargo disappointed on its interest income outlook. Financials will dominate this week with earnings today from Goldman Sachs, Citigroup and Charles Schwab. Tomorrow, Bank of America and BlackRock will follow and then midweek Morgan Stanley and US Bancorp, and ending the financials' super week on Thursday we'll have American Express.

Our takeaway from Friday's financials earnings is that these companies will pose a downside risk to overall earnings and thus if technology companies can deliver then the earnings season will support the current momentum in US equities. In total 130 companies will report earnings this week out of the 2,000 companies we track during the earnings season.

Insurance surprise or not?

Last week the Danish insurance giant Tryg reported its Q1 earnings and the result was very positive against expectations as investment income was very strong. In our view insurance companies will be lifted during the earnings season and the S&P 500 Insurance Index is only 0.2% from taking out its peak from September.

Even more interestingly, insurance companies have shown in the current business cycle phase to have some defensive characteristics and are thus an industry investors should overweight during an economic slowdown. In our recent Equity Monthly publication we focus on the fact that Asia seems to be turning a corner, led by South Korea. If the global business cycle is indeed moving into the recovery phase over the next couple of months then insurance should no longer be overweight and investors should instead overweight banks.

Earnings to watch

As usual we highlight the three most important earnings in the upcoming week. In today's Earnings Watch we are zooming in on Netflix, TSMC and Schlumberger that each will have a major impact on the technology and energy sector respectively.

Netflix

Last Friday the big moment finally happened with Disney officially entering the on-demand video streaming business with a subscription price below Netflix's standard plan. The market was very positive on the announcement of Disney+ while lowering the market value of Netflix. However, Netflix is still the strongest player with around 140 nillion subscribers whereas Disney expects to have around 60-90m subscribers in five years.

The main driver for Netflix's share price is still international subscriber growth and improving operating margins. Netflix is expected to report $4.5 bllionn in revenue up 22% y/y and EBITDA $522m up from $466m a year ago. Overall, our current view is that there is room for video streaming services so we don't see any significant downside risk to Netflix from Disney's entry – at least in the short term. Netflix reports Q1 earnings on Tuesday after the market close.

TSMC

Q4 was a bloodbath for smartphone makers and Apple's profit warning on iPhone sales in the beginning of the year was seen as the culminating moment of smartphone saturation. TSMC, being a big supplier for smartphone makers, has also felt the slowdown and revenue in Q1 is expected to decline 11%. y/y. Last week the company reported March revenue figures that were down 23% y/y missing estimates. However, the market was indifferent as expectations have risen that the outlook will dramatically improve during the year as China seems to have turned a corner. TSMC reports Q1 on Thursday (no time reported).

Schlumberger

The energy sector was in disarray in Q4 but has recovered in Q1 as the demand picture has improved. Oil services companies such as Schlumberger have not rebounded to the same degree as the oil price. This leaves room for an upside surprise to the company's earnings and more importantly its outlook for oil services. The market is expecting Africa, Asia and Latin America to be the near-term growth drivers for Schlumberger as the North America continent continues to be more about capital spending discipline and less about investments. Schlumberger reports Q1 earnings on Thursday at 11:00 GMT.

The table below shows the most important earnings releases this week:
You can access both of our platforms from a single Saxo account.