A year of equity theme baskets and what to expect in 2022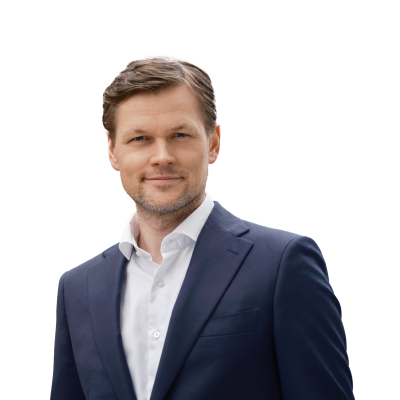 Peter Garnry
Head of Equity Strategy
Summary: This year has turned out to be a year of disaster for many growth pockets that did well in 2020 such as gaming, bubble, and e-commerce stocks as higher interest rates and lower revenue expectations have caused many investors to rethinking their exposure to growth stocks. In the light of the current inflation outlook and with the Fed expected to hike interest rates three times next year growth will likely continue to be under pressure. The rebound from the pandemic has also meant supply constraints and much higher prices for logistics services and semiconductors which naturally have benefitted these two themes making them top performers this year. We preview some of our thoughts for 2022 on new theme basket which we can say will be worth waiting for.
---
In January we launched our new equity research framework centered around equity theme baskets. We started with our commodity basket comprising of agriculture, energy, chemicals, and metals and mining companies. This then we have introduced 19 other equity baskets across a wide range of longer term trends equities. Our premise has from the start been that the baskets should represent pure exposure to the theme, less covered by a well-designed ETF, represent a long-term trend, and become our lens to understand the underlying dynamics in the equity market. In our view, theme baskets capture investor flows and trends much better than the classical GICS classifications or country indices by MSCI Inc.
As the performance table shows, this year has been very exciting with incredible divergence inside the equity market. At the bottom themes such as Gaming, Bubble, and E-commerce stocks are down 20%, 25% and 30% respectively as these stocks have been hit by lower revenue expectations and higher interest rates this year with weakness likely to continue next year as long-term interest rates will be forced close some of the gap to inflation. The three best performing themes this year, Crypto & Blockchain (+62%), Logistics (+36%) , and Semiconductors (+31%), are quite telling of the year we have been through. Cryptocurrencies have thrived on an influx of new money and institutional adoption on a scale unprecedented over the past five years. Logistics and semiconductors stocks have rallied due to pricing power amid extraordinary demand and complex supply constraints expanding revenue and operating profits for these companies. The recent indicators do not suggest that things will improve dramatically in the first quarter so these two themes are expected to keep momentum.
Some exciting new equity baskets are coming next year
Our equity theme baskets will undergo a yearly review in January and some of the baskets will likely see changes which we will communicate. Outside the yearly review process changes are only happening if a stock is delisted, acquired or some major IPO cannot be ignored in the theme.
But what are the new themes we are working on? We still have the robotics & automation theme in the pipeline, but it has proved to be more difficult to isolate in terms of pure exposure and risk drivers, but we expect it to be published in 2022. In the light of the ESG trend we are planning a Women leadership basket which will focus on companies with a share of women in the leadership and board of directors. This basket is in the pipeline to provide investors with a set of companies that diverges significantly on the gender leadership issue and thus represent a change in society.
The energy crisis centered around supplies of natural gas has evolved into a fertilizer production crisis with soaring prices (see chart) which will impact food prices next year. As part of this year, we will launch a food basket which will consists of vertical farming, animal producers, seeds producers, sugar and coffee producers and distributors, farming equipment. This basket will have some overlap with the commodity basket but will be much more narrow.
In 2021 the electric vehicles industry matured a lot of more pure EV producers became publicly listed including charging station providers. This means that we will expand the battery basket to include EV-makers and charging stations which will make this theme basket much better. The criteria for traditional carmakers to be added to this basket is to have more than 50% of revenue coming from battery electric vehicles. We are considering as part of this change to pull out electric vehicles from the green transformation basket and rename that to renewable energy. The potentially updated renewable energy basket will focus on solar, wind, hydrogen, hydro, bioplastic, and copper.
You can access both of our platforms from a single Saxo account.