FX Update: Traders afraid to take a stand on the USD.
Education
5 minutes to read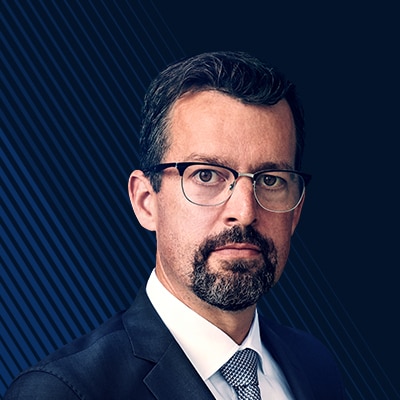 John Hardy
Head of FX Strategy
Summary: The US dollar is firming again, but moves have been so hesitant and lacking in staying power in both directions recently. Making it clear that USD traders are plagued with uncertainty here and want to wait as long as possible, perhaps for a firmer message from the Fed on its next steps, before committing risk to any traders. Elsewhere, TRY plumbed new lows on Erdogan calls for rate cuts and the CNY is weaker on the PBOC enlisting help from Chinese banks to sell the currency.
---
FX Trading focus: Traders afraid to take a stand on the US dollar
Yesterday saw GBPUSD pushing to new highs for the year, with the move starting at an odd time of day in Asian hours, in the middle of the night for London traders who were finishing up a three-day holiday weekend, as were New York traders. By mid-morning in Europe, the move was entirely unwound, suggesting that there was not conviction behind it and that it may have been a run on weak shorts with stops above the range. The pump and dump resembled moves in other USD pairs we have seen of late, where sustained direction is impossible to come by and suggests that traders are reluctant to take a stand on USD direction until perhaps having a look at this Friday's jobs report, together with the June 16 FOMC meeting and whether the recent taper talk shapes up into something with a bit more urgency than merely an agreement to begin discussing it some point. Yesterday, the Fed's Brainard, normally quite resolutely dovish, tried to maintain the difficult stance of two-way credibility on what the Fed may eventually do, noting that the US economy is far from the Fed's goals while acknowledging two-way risks.
In the May ISM Manufacturing data yesterday, while the headline and other key numbers were very strong, it was rather interesting that the employment sub-index dropped to 50.9 vs. nearly 55 expected and versus above 55 in April. The manufacturing sector in the US is small and the ISM services survey out tomorrow is more important for employment indications as this is the dominant part of the US economy and where the "opening up" effect will be strongest from the end of Covid restrictions, the last of which should be fading in the holdout areas this month.
Chart: GBPUSD
The GBPUSD breakout higher oddly showed up in Asian hours after a UK and US holiday and reversed sharply back lower. Pattern traders might be quick to jump on such a well-defined reversal as a sign that more selling pressure lies ahead, but the poor "quality of the initial" rally more likely means that the information value of the price action is virtually nil. Rather, any more significant downside pressure would seem more likely to come from, for example, a far stronger than expected US May jobs report and fears that the June 16 FOMC meeting will bring a firmer commitment to investigate tapering rather sooner than later. For now, the technically pivotal area to the downside is 1.400 as the price action since March has made clear.
Erdogan sends TRY into a tail-spin on rate cut comments. In an interview late yesterday, Turkish President Erdogan claimed that he had spoken with the central bank chief Kacvioglu yesterday and that it is "imperative that we lower interest rates. For that, we will reach July and August … so that rates can begin to fall". This sent TRY into a fresh nosedive from around 8.52 at the time of the comments to 8.80 before the price action settled back toward 8.62. With inflation in May (data release tomorrow) expected to show price rises of more than 17% year-on-year, the inflation rate is running close to the 19% policy rate. And any threat to lower the latter could send the lira into a further tailspin, notwithstanding Erdogan's belief that raising rates causes higher inflation. One of the factors Erdogan is struggling with here is domestic distrust of the lira, as domestic deposits have moved increasingly into US dollars in recent years and the official reserves are actually negative, as the country's leadership burned through all of its official reserves and even some of the private banks' reserves in an ill-fated attempt to defend against the lira weakening in recent years.
The PBOC tells banks to buy foreign currencies. Yesterday, USDCNH rose further from the three-year lows posted at the beginning of the week, as China is sending further signals that it would like to see the CNH at least not strengthen further, if not outright weaken. Overnight, the PBOC told Chinese lenders that they would need to hold more foreign currencies in reserve, a move that allows the bank to push "intervention" onto their shoulders rather than showing up in official reserves. The next key level for USDCNH is 6.400, the cycle low from back in February. Would be surprised to see any new lows for a while in USDCNH, unless the USD is weakening very broadly to new lows (and CNH would unlikely prove a leader on the strong side in that event).
Table: FX Board of G-10+CNH trend evolution and strength
Mean reversion is the name of the game in FX more than ever these days, as the recent sterling surge has now reversed, as has the move in the CNH after China first intervened rhetorically and has now followed up with the PBOC move noted above. Even the gold signal is fading at the moment, with momentum shifting against the prevailing "trend" in just about every currency.
Table: FX Board Trend Scoreboard for individual pairs
We noted on Monday that the CNHJPY move looked overdone and that signal has softened significantly as just about everything is mean reverting around the trend. Not much else worth commenting on until we get more notable range breaks in important pairs.
Upcoming Economic Calendar Highlights (all times GMT)
1230 – Canada Apr. Building Permits

1600 – US Fed's Harker (non-voter) to speak

1800 – US Fed Beige Book

0130 – Australia Apr. Trade Balance

0130 – Australia Apr. Retail Sales

0145 – China May Caixin Services PMI
You can access both of our platforms from a single Saxo account.