Bakkt: Not that native crypto after all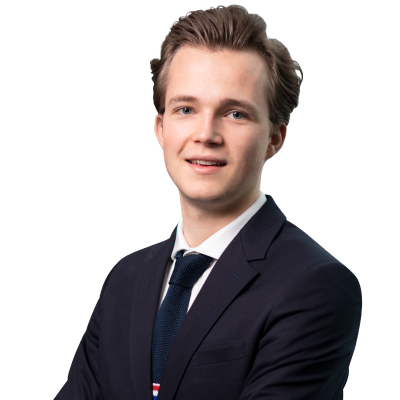 Mads Eberhardt
Cryptocurrency Analyst
Summary: Founded by NYSE-owner Intercontinental Exchange, Bakkt is the crypto-focused entity established on a traditional legacy. However, Bakkt misses the crypto nativeness to take on the battle against the companies founded on a profound crypto legacy.
---
We recently added Intercontinental Exchange-founded Bakkt Holdings, Inc. to our Crypto and Blockchain theme basket along with two other companies, CoinShares International Limited and Stronghold Digital Mining, Inc. In this article, we zoom in on Bakkt since it is founded by a well-known financial exchange operator along with great expectations and a high market capitalization relative to its revenue.
From the New York Stock Exchange to the crypto market
Bakkt was founded in 2018 by NYSE-listed Intercontinental Exchange Inc - known broadly as ICE - who happens to own the New York Stock Exchange as well. Bakkt is founded around offering retail and institutional investors access to the crypto market through spot and derivatives trading in addition to institutional-grade crypto custody. On top of this, Bakkt offers retail users access to gift cards, rewards, and a physical credit card with the option to be credited in the users' cryptocurrency portfolio. Bakkt has partnered with prominent companies such as Starbucks and MasterCard for their gift card and physical credit card product.
Bakkt has somewhat high expectations for its growth in the coming years. The company expects to have a total of 31mn users in 2025 from 1.7mn active users in the first three quarters. In comparison, Robinhood has 22.4mn users with funded accounts as of the end of the previous quarter. The expected 31mn users together with its other institutional-focused products are according to the company projected to deliver net revenue of $515mn in revenue in 2025. In comparison, Coinbase had net revenue of $1.31bn in the most recent quarter.
Perchance not that crypto native
Bakkt was founded as virtually a crypto-first company, likely for Intercontinental Exchange Inc. to tap into the market without doing it directly under its own brand. Though looking at their crypto products they are not deeply crypto-first by heart, and in case they think they are, they have misunderstood what users involved in the industry want.
First, Bakkt has great expectations for its spot trading arm. It is not straightforward to see whether Bakkt manages its own order book or they source liquidity from other venues. If it is the former, they are likely short on sufficient volume to guarantee small spreads and enough volume to handle larger positions. If it is the latter, they will be likely short on earnings. At the same time, they are missing out on the competitive advantage of having their own order book with sufficient liquidity to be leveraged in future products.
On the other hand, retail investors in crypto do not deeply care about volume nor spreads, so in that case, they will perchance be alright, but they will have a challenge regarding institutional clients demanding highly liquid markets. In terms of retail clients, Bakkt does not charge a flat fee, but instead a spread of up to 1.5%. Competing in a market where it is fundamentally a race towards zero lead by NASDAQ-listed Robinhood with zero commission on crypto trading, Bakkt's margins will likely come under pressure in the future. It is the equivalent argument we raised when Coinbase made its debut on NASDAQ earlier this year since the company earns the most on substantial retail trading fees. Due to this, we expect the earnings of Bakkt and particularly Coinbase to be severely hit when tough competition genuinely hits the industry.
Until the beginning of November, Bakkt solely offered support for Bitcoin trading. On 5 November, though, the company started offering support for Ethereum as well. This stresses the single largest challenge for Bakkt, in our opinion, they are everything but deeply focused on the crypto market nor the demand of retail investors in the space. No retail investor in the space solely wants to choose between Bitcoin and Ethereum. They want the obtainability to choose between more crypto assets, even though Bitcoin and Ethereum are surely the ones being traded the most. We have seen this with Coinbase which has recognized the demand for the trading of a vast number of cryptocurrencies. At the end of 2017, Coinbase had solely four cryptocurrencies listed on its exchange. As of writing, there are more than 100 tradable cryptocurrencies on the exchange. To further emphasize that Bakkt is not deeply rooted in the crypto space, is the fact that you cannot withdraw Bitcoin or Ethereum outside the Bakkt ecosystem. As a company founded to serve the needs of crypto investors, this is not someone with an understanding of the market or the needs of stakeholders involved in it since clients cannot take part in decentralized finance or non-fungible tokens (NFTs) by not being able to withdraw cryptocurrencies.
Rewards, gift cards, and payments to consumers
Bakkt has rewards, gift cards, and payments in its consumer app. Both rewards and gift cards are strongly dependent on the collaboration with retailers, as they need to incorporate Bakkt into their system to take part. The payment is virtually a Visa Debit card. When using the card, clients can be credited in either cash or their Bitcoin or Ether. The offering should be able to attract clients, but Bakkt is not the first to launch such a card. Other companies including Crypto.com let clients be credited in over 20 respective cryptocurrencies, not solely in Bitcoin and Ether.
Institutional crypto offering
Other than offering retailers to take part in their rewards and gift cards offer, Bakkt is offering a white-label solution for companies wanting to offer brokerage of Bitcoin and Ethereum. Once again, Bakkt is being hit severely in this offering due to the exclusive support of Bitcoin and Ethereum. On another note, they are offering institutional-grade custody, fully audited, which other serious institutional-grade crypto custodians offer as well. Though maybe they can win clients based on them being founded by ICE as it should arguably give some credibility. On the other hand, as institutional clients cannot currently sincerely trade crypto assets at Bakkt, they are not a powerhouse such as Coinbase, BitGo, Bitcoin Suisse, and Genesis in terms of institutional support. With their present institutional offering, it will be firmly challenging for Bakkt to gain traction in this segment.
Bakkt has Bitcoin derivatives as well, namely futures and options listed on ICE Futures U.S. Their futures are the only ones with settlement in physical Bitcoin within a traditional regulatory environment, which is commendable. The futures have been tradable for around two years. Though, their volume is everything but impressive. It is due to multiple elements. One is if you are an institutional familiar with the crypto industry, you go to the crypto native futures exchange, namely FTX, Deribit, and Binance. If you want to do it fully regulated, most go to CME. CME has the most traded Bitcoin and Ethereum futures within familiar regulated territory and is used to hedge the recently launched Bitcoin ETFs. For instance, the current open interest measured in contracts is 13,000 Bitcoin contracts at CME and only 175 contracts at Bakkt. In other words, CME has won that battle, for now at least.
Looking ahead
Conclusively, for Bakkt to compete in the crypto market, they need to be crypto first. This means introducing more cryptocurrencies across the board, making clients able to withdraw and deposit cryptocurrencies, and enabling the staking of crypto assets. On the institutional side, Bakkt must form an all-in-one solution with brokerage sourcing liquidity from many venues, low spreads, minor fees, reliable API, leverage, and integrated custody. If Bakkt does not genuinely improve its crypto offering, they can forget about competing in the crypto market. There is one analyst that covers the stock and has put out a hold recommendation with a price target of $13.50 compared to yesterday's close at $13.76.
Disclaimer: The author holds a long CFD position in Coinbase.
You can access both of our platforms from a single Saxo account.