Crude Oil: Focus on OPEC+ as demand continues to slump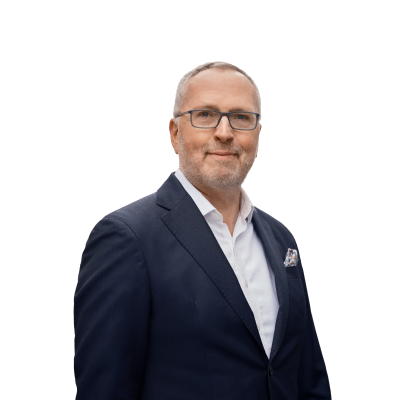 Ole Hansen
Head of Commodity Strategy
Summary: The ongoing crude oil price weakness amid the biggest demand shock since 2008 has left OPEC and friends with no other option than to cut production again. With demand growth potentially going negative for the first since the global financial crisis the group has got its work cut out when they meet in Vienna on March 5 to 6
---
The biggest demand shock hitting the crude oil market since 2008 is driving a continued reduction in the outlook for demand going forward. Yesterday Goldman Sachs became the first of the major Wall Street Banks to forecast a slump in 2020 global oil demand. The contraction by 150,000 barrels/day will, if realized, only be the fourth time in 40 years it happens. The previous two occurred during the global financial crisis years in 2008 and 2009.
These developments highlight our continued belief that the behavior of safe-haven metals such as gold and pro-cyclical commodities such as energy, which depends on growth and demand, remain much better guides than the stock market.
While copper derives half of its demand from China, the energy sector reflects development across the global economy. The spreading of the coronavirus from China is posing an increased threat to global growth and fuel demand has taken a hit as companies ban travel and supply chains are disrupted.
Some major downgrades are now expected from OPEC, IEA and EIA in their upcoming monthly reports for March. Up until January, before the virus became known, they expected global demand growth in the region of 1.2 million barrels/day. On that basis and given the expected 2.3 million barrels/day growth in non-OPEC supply the OPEC+ group of producers made the early December decision to cut production to balance the market.
Fast forward and that gap has now potentially risen by another million barrels/day. Hence the urgent need for OPEC+ to make another deep cut when they meet in Vienna on Thursday and Friday. The committee advising the group has recommended a cut of between 600,000 and 1 million barrels/day. These expectations have supported a tentative recovery in crude oil this week but failure to deliver carries the risk of another sell off.
Non-OPEC production, especially from U.S. shale oil, is likely to suffer a slowdown as well due to lower prices and tighter credit conditions. However it may still take months before the impact is being felt and time is really not what OPEC has given the ongoing and potentially worsening demand shock
OPEC's crude oil production dropped to a fresh 11-year low of 27.9 million barrels/day in February according a Bloomberg survey. While Libya's production slumped by 80% to just 150,000 barrels/day, both Iraq and not least Nigeria continued to cheat by producing above their agreed 2020 targets. With Russia also struggling to deliver the agreed cuts it is once again up to Saudi Arabia and its closest GCC friends to carry most of the burden. What is clear is that the Kingdom needs oil closer to $80/b than the current $50/b and the risk of a deeper prolonged slump below that level needs to be avoided at almost whatever cost.
The energy sector has been particularly hard hit with Brent crude oil, despite the 4.4% bounce this week, still trading down by 18% since the virus became known on January 17.
Brent crude oil has so far managed to find support at $50/b, the 61.8% correction of the 2016 to 2018 rally. A break below carries the risk of the price returning to the low 40's. However, a firm commitment from OPEC+ to support the price through additional cuts should be enough to support a small recovery towards the high 50's.
You can access both of our platforms from a single Saxo account.