COT: Broad commodity buying despite Covid worries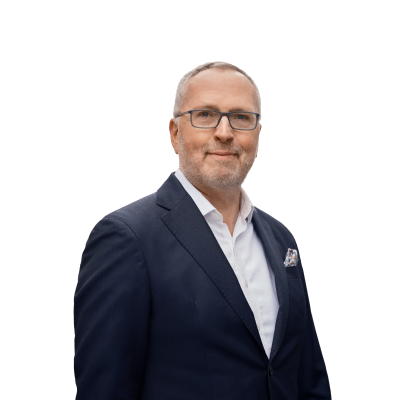 Ole Hansen
Head of Commodity Strategy
Summary: Futures positions and changes made by hedge funds across commodities, forex, bonds and stock indices up until last Tuesday, April 20. A week where U.S. index futures fell in response to a slump in Asian stocks amid rising virus cases. The commodity sector recorded strong gains across most sectors while a weaker dollar amid lower Treasury yields and narrowing rate differentials to other currencies helped drive renewed short selling.
---
Saxo Bank publishes weekly Commitment of Traders reports (COT) covering leveraged fund positions in commodities, bonds and stock index futures. For IMM currency futures and the VIX, we use the broader measure called non-commercial.
The below summary highlights futures positions and changes made by hedge funds across commodities, forex, bonds and stock indices up until last Tuesday, April 20. A week where U.S. index futures fell in response to a slump in Asian stocks amid rising virus cases. The commodity sector meanwhile recorded a 3.2% gain on the week with gains seen across most sectors. Lower nominal and real yields helped weaken the dollar with narrowing rate differentials to other currencies also supporting fresh selling of the Greenback.
Commodities
Money managers responded to a weaker dollar, lower real yields and weather worries by increasing bullish commodity bets by 6% to 2.4 million lots, a five-week high and the biggest weekly addition since last October. The fact the sector experienced this amount of buying despite the drag from the worsening virus outbreaks in nations including India, highlight the current strong price momentum and resilience. Speculators instead chose to look beyond current worries and potential demand headwinds towards a post-pandemic recovery driven by strong growth, the green transformation theme and weather worries triggering the tightest market conditions in a decade.
Energy: Crude oil's recent breakout but subsequent failure to gain momentum due to renewed virus worries in Asia saw the combined net-long in crude oil rise by just 9,134 lots to 670k lots. Buying of Brent being offset by selling of WTI, primarily due to fresh short selling.
Latest: Crude oil trades softer as the dramatic virus flare-up in India may cut its fuel demand by 20%, thereby offsetting a continued recovery in demand from U.S. and China, the worlds' top two consumers. However, despite the prospect for additional OPEC+ barrels hitting the market next month, a firming backwardation in Brent, the global benchmark, still points to a market that can absorb additional supply as fuel demand continues to grow into the second half. Technical levels in Brent are $68 to the upside while support is being defined by the 21- and 50-day moving averages just below $65. Apart from further developments in India, the focus this week will be on Wednesday with FOMC and OPEC+ meetings potentially setting the direction.
Metals: Buyers returned to most metals, both precious and especially industrial metals led by copper which was bought in response to the recent technical breakout. The net long rose 18% to 45k lots, still less than half the recent peak from December. Silver enjoyed the tailwind from industrial metals with the net-long rising 19% while gold's recent break above $1765 only managed to trigger a disappointing 7% rise in the net long to 69k lots. With gold in a downtrend since last August, it highlights the metals continued struggle to attract a fresh momentum bid.
Latest: Gold (XAUUSD) trades rangebound after losing momentum ahead of $1800 while support in the $1760-65 area remains firm. Copper (COPPERUSJUL21) and Iron Ore (SCOc1) meanwhile jumped to the highest since 2011 and 2013 in Asia on expectations supply will tighten further as the global economic recovery gains traction. Copper remains an integral part of the green-energy transition and expectations are pointing to years of mismatch between inelastic supply and growing demand. Above all individual drivers, the focus will be on Wednesday's FOMC meeting and its potential impact on the dollar and yields which have both been trading softer recently. In gold, lack of enthusiasm in ETF's and speculators in COMEX futures an indication that large scale short covering from longer term trend funds and renewed momentum buying has not yet emerged. For that to happen gold as a minimum need to break above $1815.
Agriculture: Bullish corn bets saw a small reduction from a ten-year high while wheat and especially soybeans attracted fresh buying. Overall the combined long in the three key crops once again touched a near record high at 558k lots. A level beyond which speculators have not been prepared to increase positions despite a continued price surge. An 8% rally in sugar saw the net-long increase by 25% to 223k lots while coffee's recent newfound bid helped drive the net length higher by 74%.
Latest: Grain prices extended their recent run of gains ahead of the weekly planting progress from the USDA tonight at 20:00 GMT. The Bloomberg Grains Index is trading at a fresh eight-year high with overnight gains seen in all the major crop futures contracts traded in Chicago which during the past week all reached fresh multi-year highs. These developments being driven by a combination of already low stock levels due to rampant Chinese demand and a record cold snap delaying U.S. planting while hurting some winter wheat areas. To top it all up, Brazil is recording declining crop conditions due to drought.
Forex
Having spent the past three months buying dollars - mostly due to short-covering - speculators finally responded to the renewed Greenback weakness that has been ongoing throughout April. In the week to April 20 the dollar net short against ten IMM currency futures and the Dollar Index was increased by 51% to $7.8 billion, a four-week high.
During the past few weeks falling U.S. real yields have been dragging the dollar back down with the Fed's insistence that it will be patient in withdrawing stimulus beginning to sink in with traders. While real yields may struggle to fall much further, unless inflation expectations accelerate to the upside, the renewed dollar weakness has also been the result of rate differentials starting to move against the Greenback, as other central banks start to take their feet of the stimulus pedal.
The renewed dollar selling, however was not broad-based with the change mostly due to renewed interest in EUR and CAD. The biggest amount of dollar selling was seen against the euro ($2.1 billion equivalent) and the Canadian dollar ($0.9 billion) with the net impact being somewhat reduced by the Swiss franc position turning net short for the first time since last March while continued selling of the Japanese yen took the net short to a fresh 2-year high at 60k lots or $6.9 billion. In addition the Australian dollar position flipped back to a net-short for the first time since February 23.
What is the Commitments of Traders report?
The COT reports are issued by the U.S. Commodity Futures Trading Commission (CFTC) and the ICE Exchange Europe for Brent crude oil and gas oil. They are released every Friday after the U.S. close with data from the week ending the previous Tuesday. They break down the open interest in futures markets into different groups of users depending on the asset class.
Commodities: Producer/Merchant/Processor/User, Swap dealers, Managed Money and other
Financials: Dealer/Intermediary; Asset Manager/Institutional; Leveraged Funds and other
Forex: A broad breakdown between commercial and non-commercial (speculators)
The reasons why we focus primarily on the behavior of the highlighted groups are:
They are likely to have tight stops and no underlying exposure that is being hedged
This makes them most reactive to changes in fundamental or technical price developments
It provides views about major trends but also helps to decipher when a reversal is looming
You can access both of our platforms from a single Saxo account.