Fixed income market: the week ahead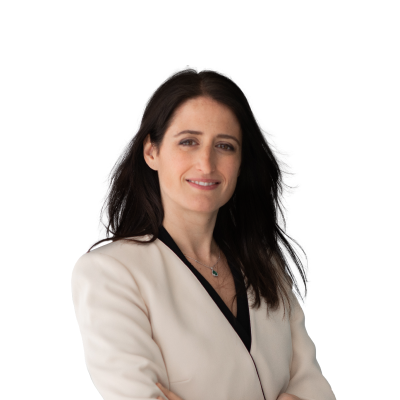 Althea Spinozzi
Senior Fixed Income Strategist
Summary: Jerome Powell's Jackson Hole speech puts a lot of focus on this week's non-farm payrolls. If Friday's jobs data exceed expectations, we anticipate a tapering announcement during the next FOMC's meeting and a reduction of asset purchases starting as soon as October. Such a scenario will send 10-year yields close to 1.5% ahead of the Fed's September meeting. If jobs miss expectations, there is room for a bond rally before tapering is announced by year-end, which could see 10-year yields falling to test support at 1.12% with the possibility to plunge to 1%. Yet, the more tapering is delayed, the more aggressive the central bank will need to be in the future. Thus, a bond rally will be short-lived, and a faster rise of yields during autumn becomes more likely as a revival of the reflation trade will aggravate it. In Europe, prepare for higher government bond yields as they will chase their US peers. We expect the selloff in Bunds to be more pronounced as more fiscal spending in Germany looks likely amid a new government that will include the SPD and the Green party.
---
Non-farm payrolls in focus
I am utterly shocked that the market perceives Jerome Powell's Jackson Hole speech as dovish. The only part that can be considered dovish is where the Fed's chair sounds reluctant about interest rate hikes. Yet, the overall message remains hawkish, and we believe that the focus should be on three critical points:
Tapering will begin this year

;

The labour market can push forward or delay tapering's start date;
Inflation begins to be a "cause of concern" for the central bank.
In essence, what Powell said to investors is that they need to focus on this week's non-farm payrolls to understand better how to position ahead of September's FOMC meeting. Consensus expects the labour market to have added 750k jobs to the economy in August. If data surprises on the upside and remains in line with the past two month's strong figures, that can signal that tapering could be announced during the next FOMC meeting and begin as soon as October.
Even though there is a lot of focus on when tapering begins, we believe that it will be even more critical to understand the pace at which the central banks will decrease asset purchases. Last week, several Fed speakers were vocal about the expectations that tapering will end by the first half of 2022. That means that depending on when tapering starts, we could see the Fed scaling back stimulus aggressively, tapering between $15 to $20 billion per month.
Adding to the tapering risk, we expect a revival of the reflation trade during the last quarter of the year. Growth has the potential to accelerate as the threat of the Delta variant decreases, and inflation will continue to be high in the meantime.
It means that a perfect storm is in the cards for the bond market in autumn. Thus, we anticipate the US yield curve to steepen sharply, with 10-year yields breaking above 1.75% with the potential to rise as much as 2% by the end of the year.
Yet, in the short term, there might be still room for another rally. Indeed, if non-farm payrolls miss expectations on Friday, we could see the yield curve flattening and 10-year yields dropping to test their support at 1.12% ahead of the FOMC meeting with the possibility to plunge to 1% shortly after. It's crucial to acknowledge that any bond rally will be short-lived. Suppose the Fed doesn't begin to taper in October. In that case, it will definitively start to do that in November or December, running the risk to taper more aggressively in the future as inflation will continue to feed on monetary stimulus even amid a decrease of bond purchases. It means that bonds will benefit from a tapering delay in the short term, but investors need to be ready for a faster rise in yields during the last part of the year.
That brings us to the interest rates hikes topic. I find it hard to believe that the market buys what Powell is saying about it. If inflation starts to be a cause of concern, decreasing asset purchases won't slow it down. On the contrary, the Fed will continue to stimulate the economy, thus inflation, until tapering ends. The only way the Federal Reserve can slow inflation down is by hiking interest rates. Yet, as Milton Friedman says, there is a lag between monetary policy and its effect, meaning that once the central banks decide to hike interest rates, it may be already too late, exposing investors to a massive monetary policy mistake.
Currently, the market is pricing for just three interest rate hikes within the next two years, starting from September 2022. That looks way too conservative to us. If inflation becomes an issue, the market will need to price for a higher number of interest rates hikes, provoking a fast rise in yields. This risk will be more evident by the end of this year as monthly inflationary pressures remain elevated. It's important to remember that during April's FOMC meeting, Powell reassured the market that tapering wouldn't be an imminent option. Yet, in the next meeting, he hiked by 5bps the Reverse Repurchase facility rate and said that members were willing to talk about talking about tapering. How can we now believe that the Fed will not hike rates as it tapers if inflation becomes a threat?
Lastly, we cannot forget that the debt ceiling talks can further increase the risk of higher yields in autumn. Congress didn't agree yet to extend nor to raise the debt ceiling. The further this decision is delayed, the less time has the US Treasury to issue new bonds and bills to refinance existing debt. Thus, the more securities the Treasury will need to sell in a short timeframe to avoid a technical default at the beginning of November. It means that the market will need to absorb high debt levels, which is usually not accustomed to, adding to the fast rise in yields.
Prepare for higher European sovereign yields
If you want to have a comprehensive update regarding the German election, I recommend you read Christopher Dembik's recent update. For what concerns Bund yields, buckle your belt up because they are going to rise.
The next German government will likely be a three-party coalition, including the SPD and the Green party. Both parties are looking to increase fiscal spending, translating into higher volumes of German government bond issuance. Additionally, as we have stated before, the reflation trade is coming back alive in the US in the last quarter of the year, together with tapering and the debt ceiling dilemma. Rising US Treasury yields will drive German Bund yields higher as the correlation between Bunds and US Treasuries at the moment is incredibly high.
German 10-year Bund yields dropped 25bps from the beginning of July until Friday last week. Roughly 20bps of that drop can be attributable to plunging yields in the US, while only 5bps can be attributed to a recovery slowdown min Europe. Therefore, Bunds are now better-reflecting developments in the US rather than in Europe, but that trend could soon change if the German election proves to be a game-changer.
This week, it's crucial to monitor government Bond issuance out of Italy, Spain, and France as countries look to raise money after the summer lull.
Economic Calendar
Monday, the 30th of August
Japan: Retail Sales

Australia: Business Inventories

Spain: Retail Sales, Inflation Rate

Eurozone: Consumer Confidence, Economic Sentiment, Industrial Sentiment, Services Sentiment, Consumer Inflation Expectations

Germany: Inflation Rate

France 3-, 6- and 12- months BTP Auction

United States: Pending Home Sales, Dallas Fed Manufacturing Index, NY Fed Treasury Purchases, 3- and 6-month Bill Auction
Tuesday, the 31st of August
Japan: Unemployment Rate, Industrial Production, Consumer Confidence, Construction Orders
China: NBS Manufacturing PMI

Australia: Building Permits, Current Account

Germany: Unemployment Rate Harmonized

United Kingdom: Nationwide Housing Prices, Consumer Credit, Mortgage Approvals

France: Inflation rate, GDP Growth Rate, Producer Price Index (PPI), Household Consumption

Italy: GDP Growth Rate, Inflation Rate, PPI,

5- and 10-year BTPS Auction

Spain: Current Account

Eurozone: Inflation Rate
United States: House Price Index, Chicago Purchasing Management Index (PMI)
Wednesday, the 1st of September
Australia: Markit Manufacturing PMI, Gross Domestic Product

China: Caixin Manufacturing PMI

Spain: Markit manufacturing PMI

Italy: Markit manufacturing PMI, Unemployment Rate

France: Markit manufacturing PMI

Germany: Markit manufacturing PMI,

5-year Bobl Auction

Eurozone: Markit manufacturing PMI
United States: MBA Mortgage Applications and Rate, Manufacturing PMI, Prices and Orders
Thursday, the 2nd of September
Japan: Stock Investment by Foreigners, Foreign Bond Investment, 10-year JGB Auction

Australia: Balance of Trade, Home Loans

Spain: Unemployment Change,

3-, 5-, 10-, 15-, 30-year Bond Auction

France:

10-year OAT Auction

Canada: Trade Balance, 10-year Bond Auction

United States: Trade Balance, Unit Labour Costs, Nonfarm Productivity, Initial Jobless Claims, Factory Orders,

4- and 8-week Bill Auction
Friday, the 3rd of September
Australia: Markit Services PMI, Retail Sales

China: Caixin Services PMI

Spain: Markit Services PMI, Markit Composite PMI

France: Markit Services PMI, Markit Composite PMI, Retail Sales

Germany: Markit Services PMI, Markit Composite PMI

Eurozone: Markit Services PMI, Markit Composite PMI, Retail Sales
United Kingdom: Markit Services PMI, Markit Composite PMI
United States:

Nonfarm Payrolls,

Participation Rate, Average Hourly Earnings, Markit Services PMI, Markit Composite PMI, ISM Non-Manufacturing PMU, Business Activity, New Orders and Prices
You can access both of our platforms from a single Saxo account.